Detailed Guide to Put iPhone in Recovery Mode (iPhone 14 Supported)
by Anna Sherry Updated on 2022-09-02 / Update for iPhone Tips
Have you ever come across 'Recovery mode' term and waved it to a non-priority thing? And then that situation comes when your iPhone demands of undergoing the recovery mode? So, how then can you get the gist of it? Well, essentially speaking, recovery mode is mostly required for re-tapping your iPhone to the latest version available, perform jailbreak or troubleshoot your iOS device. And in order to understand how to put your iPhone in recovery mode, read till the end of this article.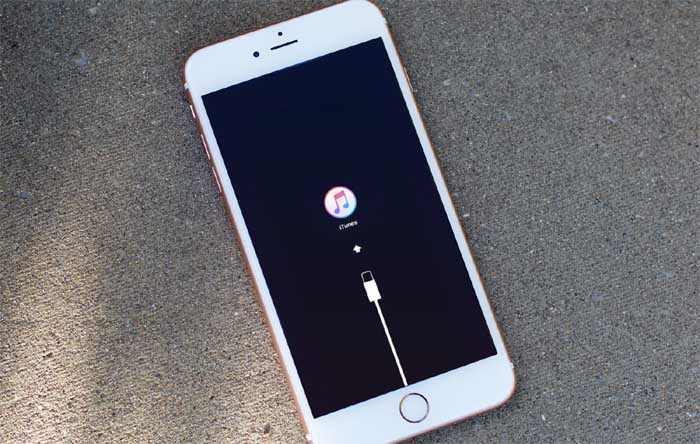 Part 1: A One-Click Way to Put All iPhone Models in Recovery Mode, Free
One of the easiest ways of putting your iPhone in the recovery mode can be done from Tenorshare ReiBoot- the reliable recovery software that helps in fixing the nuts and bolts of an array of iOS issues that hampers the working of the iPhone. In just a single click, you can jump on the recovery mode, without having to perform any complex set of instructions with the help of this amazing tool. Moreover, its 'Enter Recovery Mode' feature is designed to work equally well with almost all the iOS devices.
The tool is not limited to this, but can freely help to exit from recovery mode. Also, it is a 1-click solution for mending all the critical iOS related issues. So whether it is the stuck on Apple logo issue, iPhone getting frozen or the halt in working of the iOS device, ReiBoot takes good care of it with ease.
Consider using the detailed guide on how to put your iPhone in a Recovery mode in just a click!
Step 1: Load Tenorshare ReiBoot
To begin, make sure to download the correct version of ReiBoot on your system and install it later. Run it now to get the process started and establish connection between iPhone and PC by using a lighting cable.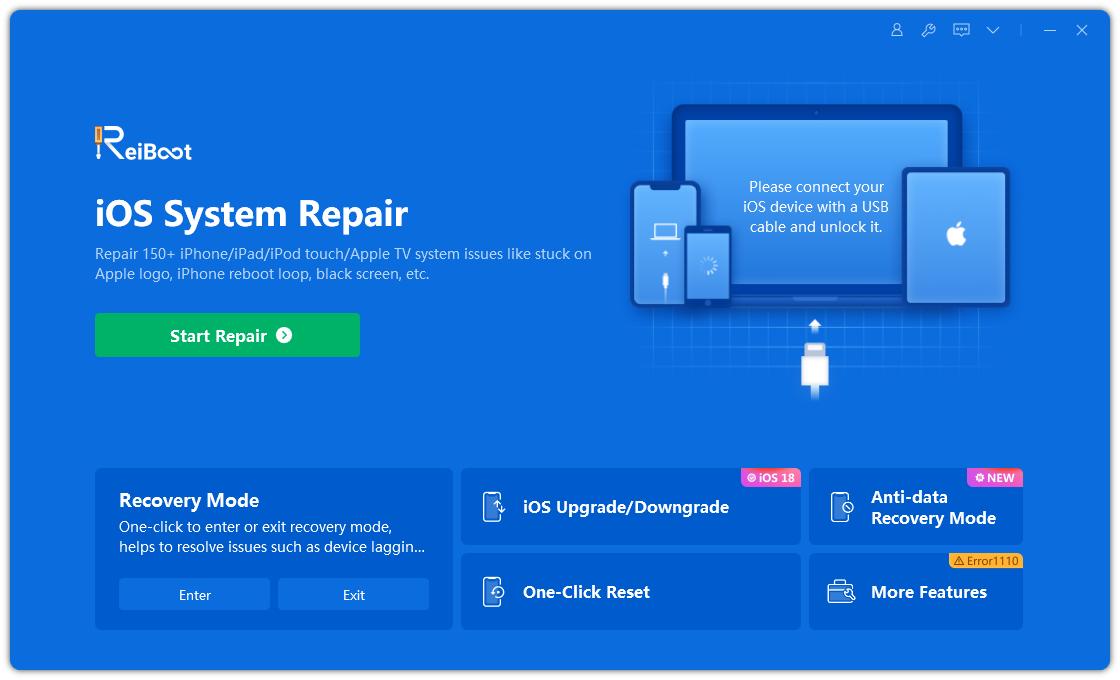 Step 2: Go to Recovery Mode
Now, to enter to the Recovery mode, you need to hit the first option of 'Enter Recovery Mode. And tada! Your iPhone will successfully go to the Recovery mode.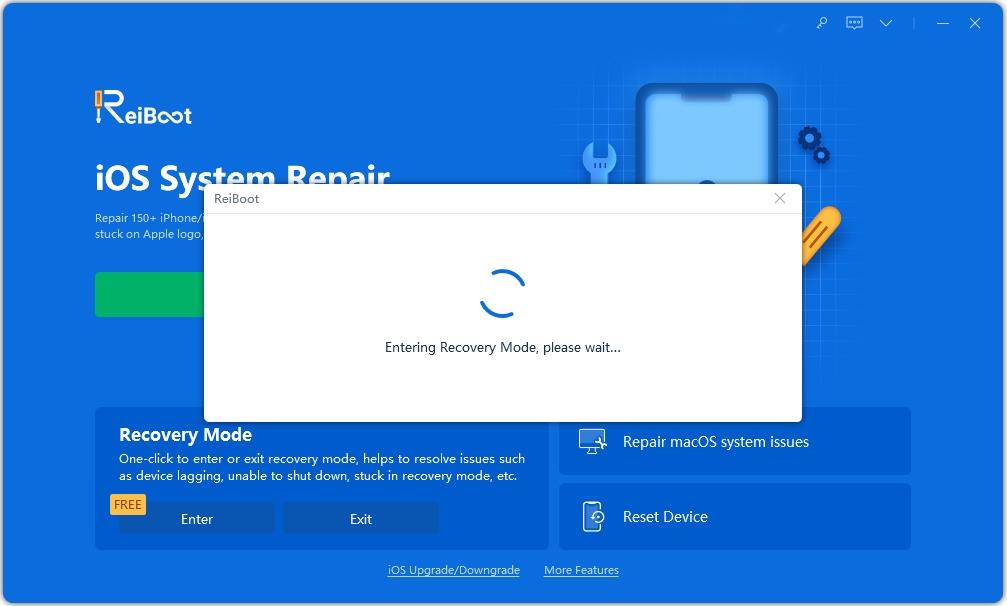 Part 2: Detailed Guide to Learn How to Manually Put All Models of iPhone in Recovery Mode
We need to understand that to head to towards the recovery mode; each and every model has its own way of going through it. So, depending upon your iPhone's mode, you can put your iPhone in the recovery mode.
iPhone 6s and Below:
You need to switch your device off and then proceed with holding the 'Home' key for linking your iPhone with the Mac/Windows PC while iTunes is in the running state.
If 'Connect to iTunes' message prompts over the screen, simply go to the 'Home' key.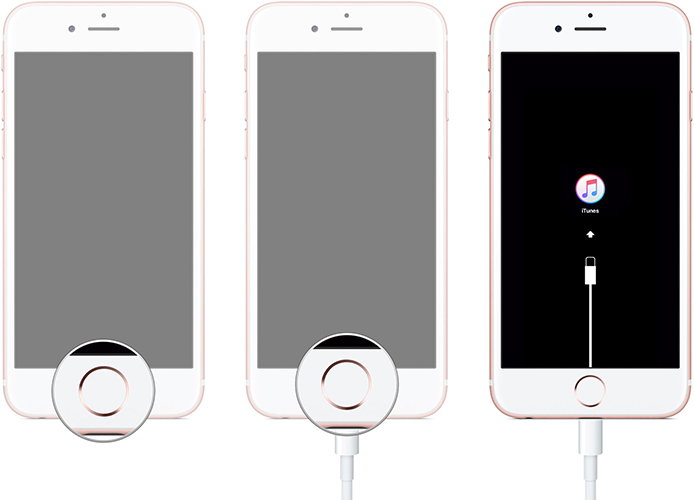 iPhone 7/7Plus:
Turn off your device. Now, press the 'Volume Down' and draw a connection with your iPhone and Mac/PC where iTunes is already in a running state.
Once 'Connect to iTunes' message comes, release the 'Volume Down' key.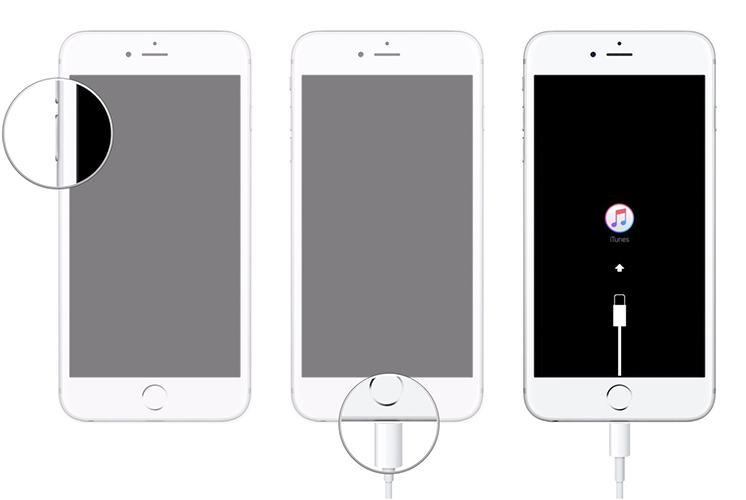 iPhone 8 - iPhone 13:
Firstly, hit the 'Volume Up' key.
Then press the 'Volume Down' key and finally down press the 'Power key' until Connect to iTunes' appear on your device.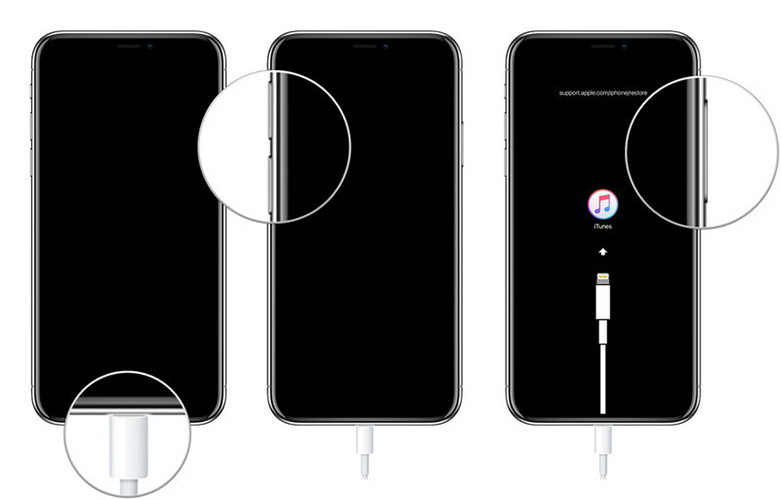 Part 3: What Problems Can Recovery Mode Solve
Well! After getting aware with the process of putting iPhone in recovery mode, we would now like to enlighten you how recovery mode can help you or you can say when the right time to put your iPhone in recovery mode is.
Recovery mode can help you when the iTunes refuse to recognize your device while trying to restore it. Also, when you're getting troubles with restoring and updating and your iPhone isn't going for the process smoothly, then putting it in recovery mode can rescue the problem.
Issues like iOS update failure pr unable to restore device from backup can be solved by recovery mode.
Moreover, when you put your iPhone in recovery mode, this can act as troubleshooting when while updating, your device stuck in Apple logo, freezes or gives restarting loop making unable to operate the device properly.
Conclusion
We hope by now you've got the nerve of what recovery mode is and how you can swiftly put your iPhone in a recovery mode. Depending on your iPhone variants, we've listed the ways through which one can put their iOS device on a recovery mode. But, one isn't assured to fully recover their iOS device. However, the one-click technology of Tenorshare ReiBoot stands in par for fixing numerous iOS issues. With ReiBoot, the troubleshooting of iOS failures, such as frozen screen, Apple device getting stuck on the logo etc gets much easier to do. Once you are through with executing the process, you can even exit from the mode for free.