Complete Methods to Fix Google Maps Voice Not Working
by Anna Sherry Updated on 2022-05-18 / Update for iPhone Tips
There are times you may have to deal with Google Maps Voice not working on your iPhone or Android device. In such an instance, you will struggle with following the navigation on Google Maps. Don't worry too much about this because this article has everything you need to know about fixing Google Maps Audio not working.
I. Why is Google Maps Not Talking to Me
These are some of the reasons why Google Maps is not talking to you:
The sound of your device has been muted
The sound option of Google Maps has been muted
The Bluetooth headphones are not connected to your iPhone
Google Maps is outdated
Whatever the cause of the problem is, you can solve it by following the instructions below.
II. Check sth before Fixing Google Map Audio Not Working
1. Check If the Phone Is Muted
If your phone is muted, Google Map Voice will not work. So, when dealing with Google Map Voice Not Working, you should first check whether your phone is muted or not.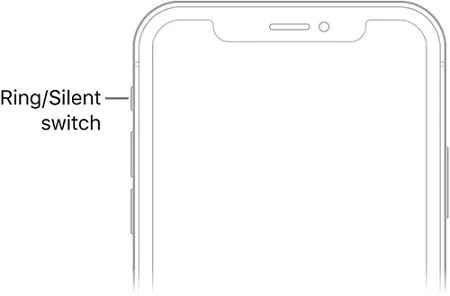 2. Check If The Maps App Turn on the Voice
Apart from the sound setting of your phone, Google Maps also has a particular voice setting. So, you need to turn on the Voice setting in the app before it can talk to you.
Open Google Maps on your device and input any location. Click "Start".
Look at the top right corner of the app and check the sound icon there. Ensure that the icon is turned on.
3. Check The Bluetooth Speakers Is Working
When you are dealing with Google Maps Play Voice over Bluetooth not working, then it is important to check the Bluetooth speakers. You want to make sure that the speakers are working properly and are connected to your mobile device.
III. Software Glitch? 3 Ways to Fix Google Map Voice Not Working
Unluckily, a software problem may be responsible for Google Maps Voice not working on iPhone or Android devices. In such an instance, the solutions above cannot solve it. Here, you will need to deal with the software issue.
Way 1. Update Google Maps
For Android
To solve Google Maps Android Voice not working, launch the Play Store app on your Android device.

Afterwards, put "Google Maps" in the search box. If you have an update, you will see "Update" below the name of the app. Just click and the app will be updated immediately.
For iPhone
Visit App Store on your iPhone.
Look at the bottom-right of the page and click "Updates".
If the Maps app is on the list, click "Get Updates" to update it.
You will be prompted to input your password. Enter it and click "Okay".
Way 2. Reinstall Google Maps
The next solution is to reinstall Google Maps on your iPhone or Android device. You just need to uninstall the existing Google Maps app on your device. Then, go to Play Store (on Android) or App Store (on iPhone) to install the app again.
In many cases, this simple trick will fix Google Maps audio not working on your device.
Way 3. Fix Google Map Voice Not Working iPhone with ReiBoot
Even after trying the methods described above, Google Maps Voice may still refuse to work on your iPhone. This is usually the case when there is an iOS system problem with the device. Factually, you can fix the issue easily with Tenorshare ReiBoot.
Tenorshare ReiBoot is a popular tool for resolving all kinds of iOS system errors. It is an effective program that doesn't require any skill or much effort to use. Besides, it doesn't take time to fix Google Maps Voice not working on iPhone with this program. Follow the steps below to use ReiBoot to fix the iOS issue causing Google Maps Voice not working.
Install and run the app before using a USB to connect your iPhone to the computer. The next step is to tap "Start".

Now, you need to hit the "Standard Repair" button. An onscreen instruction will explain the risks involved in the process. When you have understood the risks, tap "Standard Repair".

On the next interface, tap "Download" to get the latest firmware package.

When you have done everything above, you should just hit "Start Standard Repair". With this, Tenorshare ReiBoot will start repairing the OS.

Wait as the process is completed in a few minutes. When done, you will see the screen below.
Now, you have fixed the system error with ReiBoot.
Conclusion
With the information provided above, you should not have any issue with fixing Google Map Voice not working on your iPhone or Android device. However, if other solutions are unable to solve the issue, it is guaranteed that Tenorshare ReiBoot will fix any iOS system error that may be causing it. You just need to download the program now and start enjoying its numerous benefits.