How to Password Lock Apps on iPhone and iPad with Guided Access
by Jenefey Aaron Updated on 2019-08-05 / Update for iPhone Data
Apple's chief executive Tim Cook unveiled plans in a letter to customers. He said that Apple has changed the way encryption works in iOS 8. Personal data including photos, messages - including attachments - email, contacts, call history, iTunes content, notes, and reminders are place under the protection of a user's passcode. Therefore many people expect that they could lock apps with passcode, just like they guy post the Twitter below.
Unfortunately, Apple hasn't added this to their built-in Messaging or Photo Apps. However, there is one built-in feature that you can use to stop others from snooping around.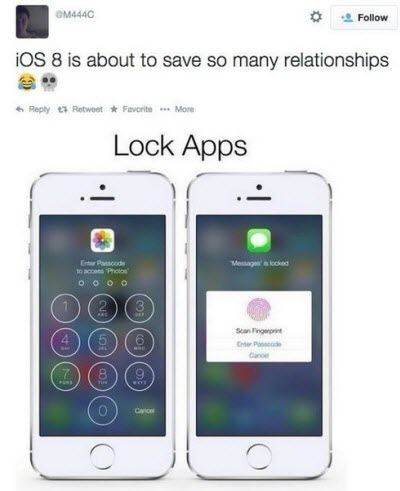 Lock Specific Apps with Guided Access
In the Accessibility settings, you'll find Guided Access, which will allow you to keep your iPhone or iPad in a single app and control which features are available to it.
1. Launch the Settings > General > Accessibility on your iPhone or iPad.
2. Tap on Guided Access under the Learning section.
3. Slide Guided Access to On.
4. Tap on Set Passcode and choose a passcode that only you will know.
5. Slide Accessibility Shortcut to On so you can triple-click the Home button to enter Guided Access from wherever. You only have to complete this step if you choose.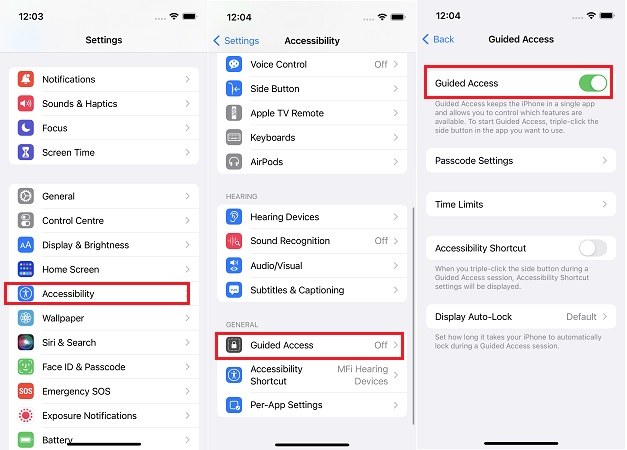 Once Guided Access is enabled, use the triple-click home button feature to bring it up. Draw across the screen to block certain areas from being accessed, and then tap Start. Once Guided Access is up and running, no one will be able to touch the parts of the screen you disabled unless they know your passcode.
To end Guided Access triple click the home button. Then it asks you to enter in your password. Go ahead and enter it. Then press the End button in grey in the upper left hand corner.
If you're trying to hide something, the best thing to do is delete those text messages, photos, emails. I know that the recent deleted feature in iOS 8 might make it harder to delete something on iPhone, and here's a freeware for you to make this simple, iCareFone. This small utility helps to permanently delete messages, contacts, Safari cookies, temp files, etc. off iOS devices.