MP3 Lesson: How to Download Mp3 to iPhone
by Jenefey Aaron Updated on 2020-04-27 / Update for iOS File Transfer
It is rightly said that 'Without music, life would be a mistake'. We all search for music online to bring joy to our life. But many iPhone users are disappointed when they find out that they can only play an MP3 music file but cannot download it on your iPhone. Well, if you are also wondering about the same query then you have come to the right forum. I will guide you on how to download an MP3 or AAC file directly to your iPhone. Also, this article will answer all the queries related to the iPhone song mp3 download in detailed guidelines.
Part 1: Can You Download MP3 to iPhone Directly
All iPhone users wonder if they can download MP3 files directly to their iPhones. The answer is simply YES. You can easily download any MP3 or AAC file to your iPhone. Although Apple doesn't provide any built-in application to directly download MP3 files from the web but you can use a third-party tool to mp3 music downloads for iPhone.
Part 2: Popular & Best MP3 Music Downloaders for iPhone
Apple has a strict policy for illegal downloading of music to iPhone but there are many credible and widely used platforms to download MP3 and AAC files to your Apple device. Being an iPhone user myself, I will explain to you the most widely used and best mp3 music download for iPhone.
Built-in MP3 Downloader App for iPhone, Try Apple Music Now
Apple provides a built-in app, Apple Music, to stream your MP3 music. It is one of the best apps to manage and download your music list and combines all your music in one place. While using Apple Music, you have to remember two things. Firstly, it is a paid service and you have to subscribe monthly package to get access to millions of songs, themed playlists, and radio-like stations to let you enjoy your favorite mp3 music.
Secondly, it only supports MP3 format that essentially means you can only play and download audio files on Apple Music.
You must try it to mp3 music downloads for iPhone as it is highly recommended application and provides user-friendly navigation to manage your favorite music collection.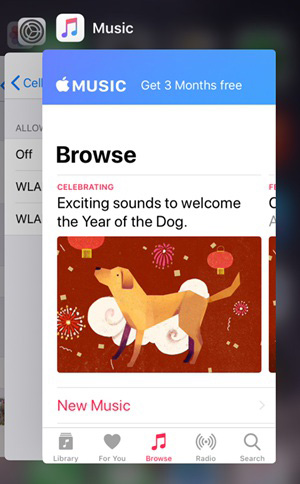 All-day iPhone Song MP3 Download, Google Music Comes
Google Music Play is a premium service by Google to download mp3 music to iPhone. It works on both Android and iOS devices. You have to sign in to your Google account to use this application. Once you are logged out of your account, all your downloaded music is deleted from the device.
It is extremely easy to download music using this versatile app. You just have to search for your favorite track and can easily download it for offline listening. If you are a subscriber of this app, then you also get many popular services like access to Spotify.

Hand-picked MP3 Songs Free Download for iPhone, TIDAL at Any Time
There are a lot of platforms to download MP3 music tracks but none better than TIDAL. It was the first app to provide audio tracks in Hi-Fi quality i.e., 1411kbps. Upon subscription, you get a 1-month free trial period. You need to launch this app, search for your music, and simply enable the download toggle to download the particular track. So, if you are looking for an mp3 music downloader free iPhone, go for TIDAL right now and enjoy the free trial period. It would convince you to subscribe monthly package to continue enjoying high-quality audio music.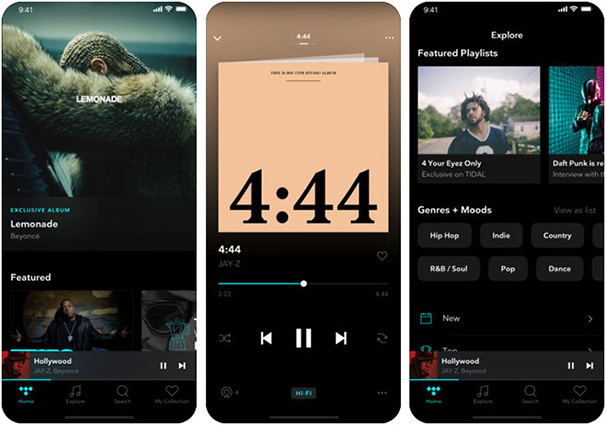 Extra Tip: There are MP3 Files? How to Transfer MP3 to iPhone without iTunes
If you have mp3 files and want to transfer them to iOS device without using iTunes, Tenorshare iCareFone is the software you are looking for. I will elaborate how you can use it as an alternative to iTunes in the below paragraphs.
Tenorshare iCareFone
Tenorshare iCareFone is the best software you can use to backup, manage, transfer and optimize your iPhone. It helps you solve all the problems of your iOS device with just one click. You can use it to transfer all files from your computer to iPhone. Similarly, you can clean up all the unnecessary space in your iPhone by deleting old files that you don't need any longer using iCareFone. It speeds up your device.
Manage of Music option of Tenorshare iCareFone
The 'Manage of Music' option of Tenorshare iCareFone is the most significant of all. It provides many more features than iTunes and also very effective to use. You can manage 8 different types of files using this feature in just a few seconds which makes it the best mp3 songs free download for iPhone.
Follow the below steps to accustomed yourself to using 'Manage' feature;
Firstly, install Tenorshare iCareFone on your computer and launch it. Now, connect your iPhone to the computer. Click on the 'Manage' option from the top menu.

Step 1: Mp3 transfer tool - iCareFone

Now, select 'Music' from the left menu and click on the 'import' tab present at the top to save mp3 to iPhone.

Step 2: Import Mp3 files - iCareFone
Conclusion
This piece of writing has elaborated some of the common questions many iPhone users come across like can you download songs on iPhone and if yes then and how to do so? It also discussed 3 highly recommended download mp3 iOS for your iPhone namely Tidal, Google Music, and Apple Music. Finally, we explained how easy it is to transfer mp3 files to your iPhone using Tenorshare iCareFone which is the most feasible and the safest software to do so. It is highly recommended by all iPhone users owing to its user-friendly interface.