Best 10 Games for iPhone 7/7 Plus - Top Rated iOS Games in 2023
by Jenefey Aaron Updated on 2021-12-30 / Update for iPhone7 Tips
iOS itself is fertile ground for a wide variety of amazing games of all category. The adding of a strong graphics and responsive touch screen makes (red) iPhone 7 and iPhone 7 Plus great portable gaming machines. In case you don't know what to download from App Store, we've picked the top 10 iPhone 7 games worth playing in 2017.
1. Clash Royale
For those who enjoy thriller and puzzler. It's challenging and mysterious.
Developer: Supercell
Price: Free
Clash Royale is a fantastic real-time multiplayer strategy game starring the Royales, your favorite Clash of Clans characters and much more. Collect Clash troops, and use them to wreak havoc on your opponent's towers! Knock the enemy King and Princesses from their towers to defeat your opponents and win Trophies, Crowns and glory in the Arena. Form a Clan to share cards and build your very own battle community. In addition, more and more areas were opened to confirm the development of the Clash Royale.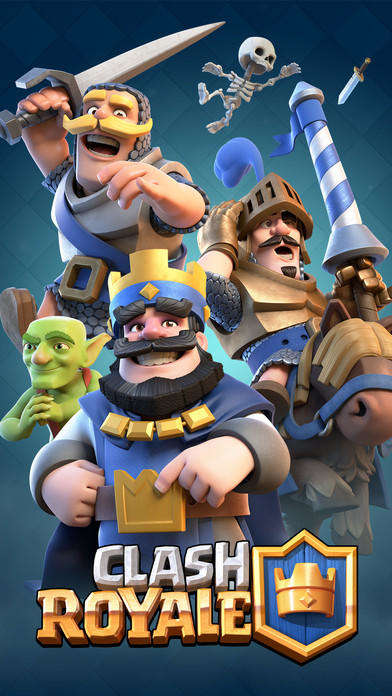 2. Device 6
For those who enjoy thriller and puzzler. It's challenging and mysterious.
Developer: Simogo AB
Price: $3.99
It is a thriller and the most mysterious game which has been Winner of Apple Design Award 2014. The game involves lots of reading, fiction and spying that, I bet can make you addict. You need to rotate, tap and flip your iPhone to get the game in your mind and to master it. A desert for those who love spy fiction buffs and who are looking for something mysterious yet interesting.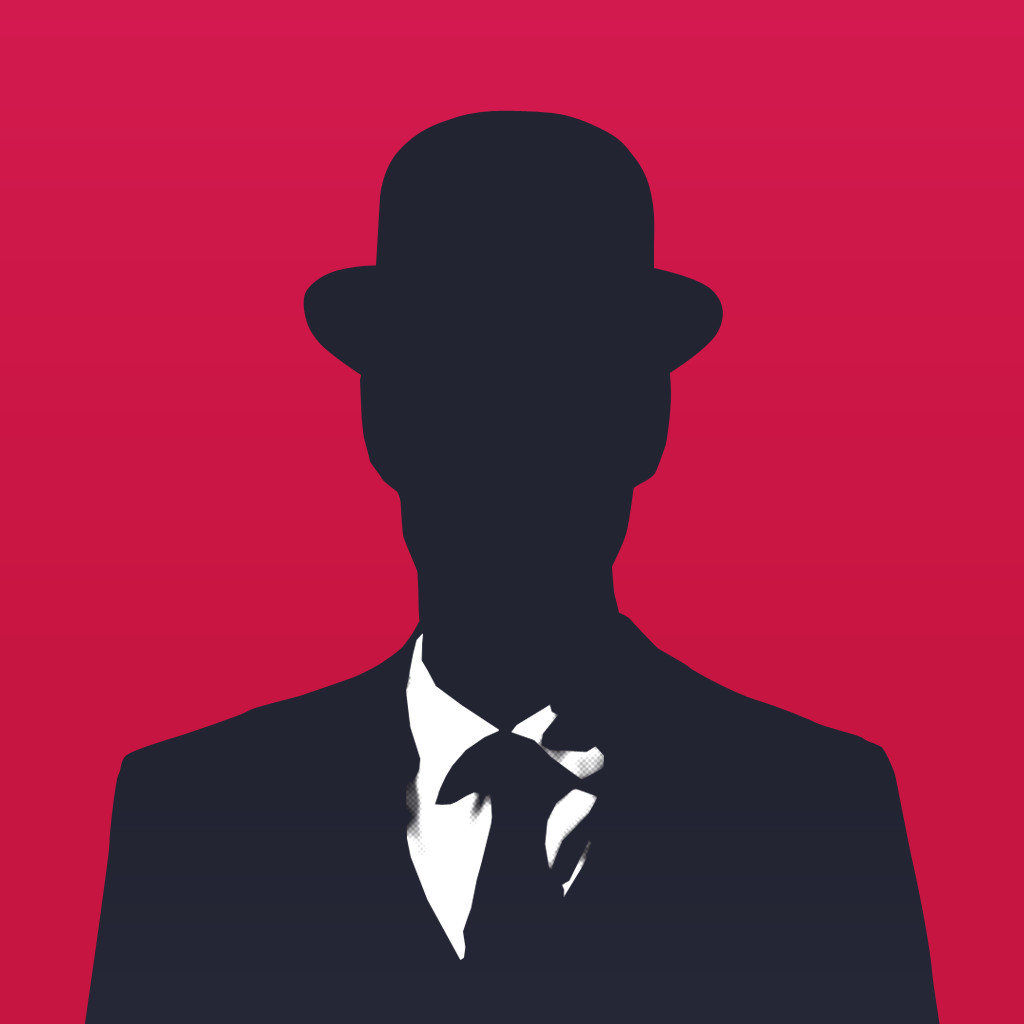 3. FIFA Mobile Football
For fans of sports games and football
Developer: Electronic Arts
Price: Free
Playing football has never been more exciting than in the new FIFA Mobile! You can build and manage your team, go head to head, and keep coming back for daily content. Over 30 leagues, 650 real teams, and 17,000 real players make FIFA Mobile an authentic football experience you won't want to put down. You can also bring innovative levels of competition to your game with Attack Mode. It's built exclusively for mobile with a download size of under 100 MB – you can get into the game while on the go. If you don't have much storage on iPhone 7, check the post 6 Ways to Manage Storage on iPhone 7.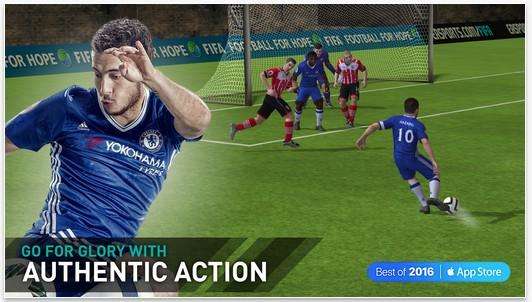 4. Asphalt 8: Airborne
For fans of Asphalt and people who like mobile racing games
Developer: Gameloft
Price: Free
Asphalt 8: Airborne uses the same philosophy and gameplay as previous games. The only changes are the environments and cars, more spectacular slow motion, and springboards located around the circuit. If you are a fan of Asphalt and arcade racing games, definitely you won't be disappointed by Asphalt 8: Airborne, which is still one of the finest mobile racing games, along with Real Racing 3. You'll have hours of fun and make 2017 a year of speed and surprises!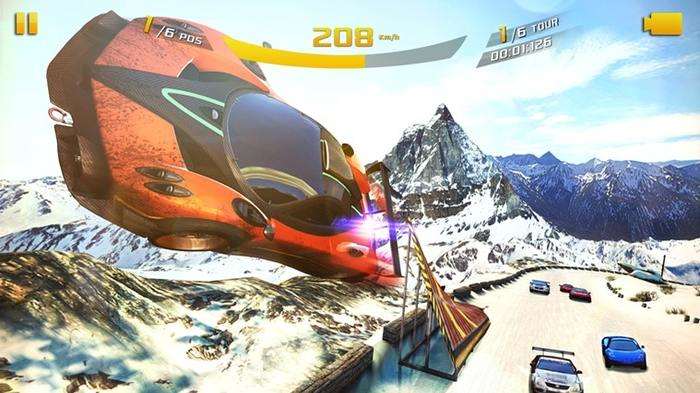 5. Real Racing 3
For people who like mobile racing games
Developer: Electronic Arts
Price: Free
Real Racing 3 remains in the top rated iOS racing games. It features an ever-expanding roster of officially licensed tracks with 39 circuits at 17 real-world locations, a 43-car grid and over 140 meticulously detailed cars from top manufacturers. Additionally, it also adds Real-Time Multiplayer, Social Leaderboards, Time Trials, night racing, and innovative Time Shifted Multiplayer™ (TSM) technology, allowing you to race anyone, anytime, anywhere.
In the latest version (Version 5.0.5), you will find two Hot Hatches! The world's most powerful compact car, the Mercedes-AMG A 45, and the versatile Renault Megane R.S. 275 Trophy-R, have arrived with a Limited-Time Series. However, one drawback is that hackers now are allowed free reign to cheat and steal.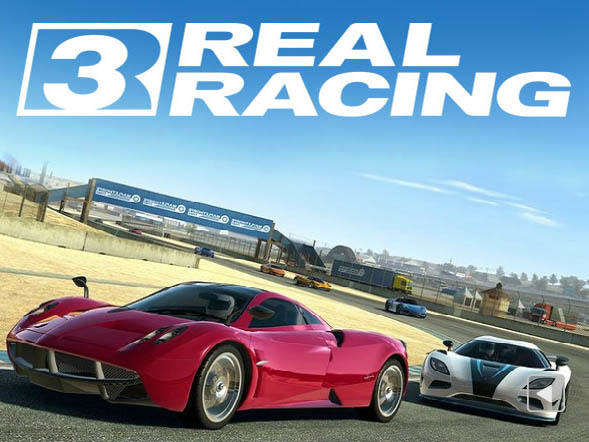 6. True or False
For quiz game fans and those who want to learn knowledge through games
Developer: LOTUM one GmbH
Price: Free
True or False has you answering just that question, with players racing against the clock as they figure out the answer. A single-player mode offers numerous levels and questions, with players armed with limited lives and the ability to skip a small number of questions. Amazing as it is, there's a same device multiplayer mode that allows engaging in a head-to-head trivia duel with a friend.
The questions range from current things going on in the world to historical things from time immemorial. What I like the most is it keeps me thinking.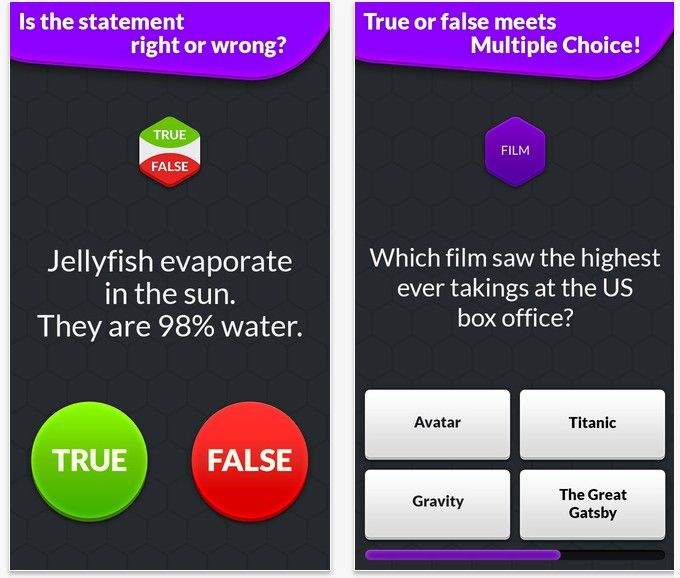 7. PKTBALL
For people who like intense arcade challenges
Developer: Laser Dog
Price: Free
Just prepare to smash it! PKTBALL is a hyper-charged arcade smash sport designed to test your skills and reflexes to the max. You collect dozens of awesome PKTBUDDIES, featuring DotBoy the retro console, Brains the zombie, Mixtape the vintage cassette and many more. Each PKTBUDDY comes complete with a new court and unique soundtrack, and special guest PKTBUDDIES include PUK, ALONE, HOPIKO as well as other exciting characters! It's endless fun, and the retro feel is unreal, not matched by any game in the App Store today!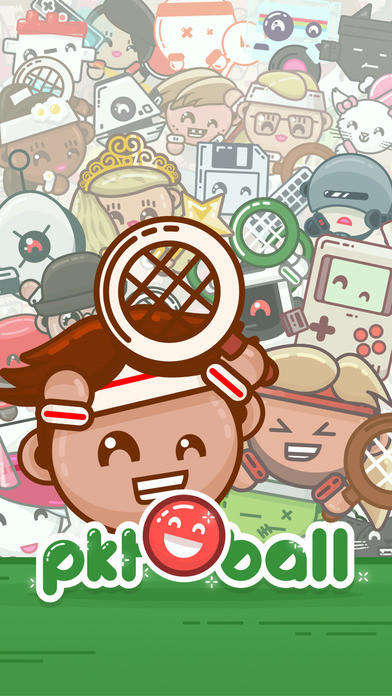 8. A Dark Room
For fans of management/RTS games, and those who like detective games with a little mystery
Developer: Amirali Rajan
Price: $0.99
You're in a cold, dark room. First, you get a fire going. Then, you head out in search of wood. After that… well, things develop. At first it appears to be a simple text-based, resource collecting game but soon it becomes a game of adventure and exploration with amazing story and deep meaning. It's artistic and the makers have purpose that shines through this game. I was very impressed, and even felt a little empty when I beat it.
However, if you are hoping for cutting-edge visuals or production values, A Dark Room might not be a good choice as it is text-only, with no audio or visuals to distract you.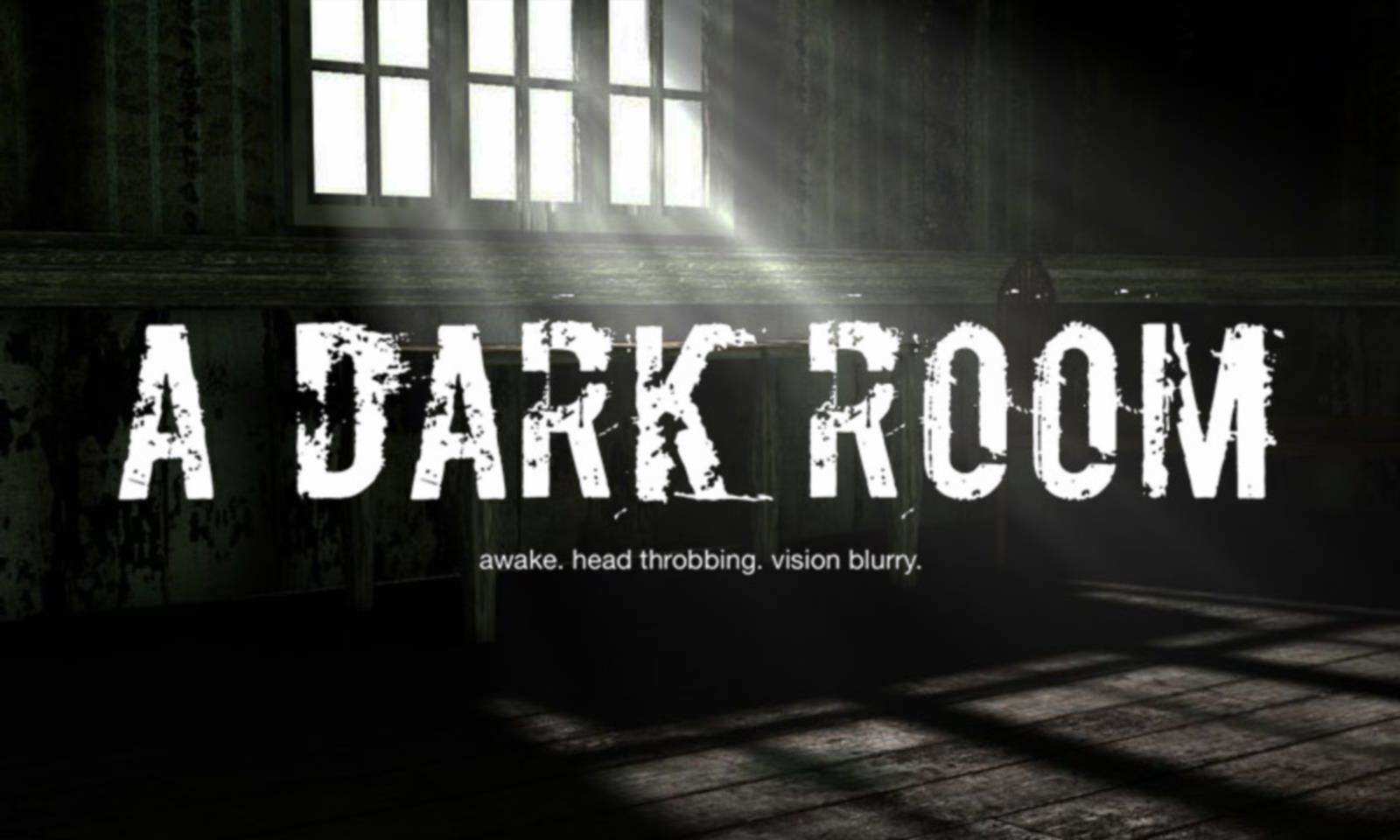 9. Train Conductor World
For people who like managing chaotic action and trains
Developer: The Voxel Agents
Price: Free
Train Conductor World is a high-speed train traversal puzzler with tons of variety, tons of fun. European Railway lets you embark on a new journey and visit the many wonders of Europe while controlling the railway. You can customize your trains and define your own Train Conductor style. It is a fun puzzle adventure where you must manage the trains. You'll need nerves of steel and snappy strategy to keep the tracks and chaos under control. The way you expand your rail network to more cities is really well done and adds a nice second aspect to the game.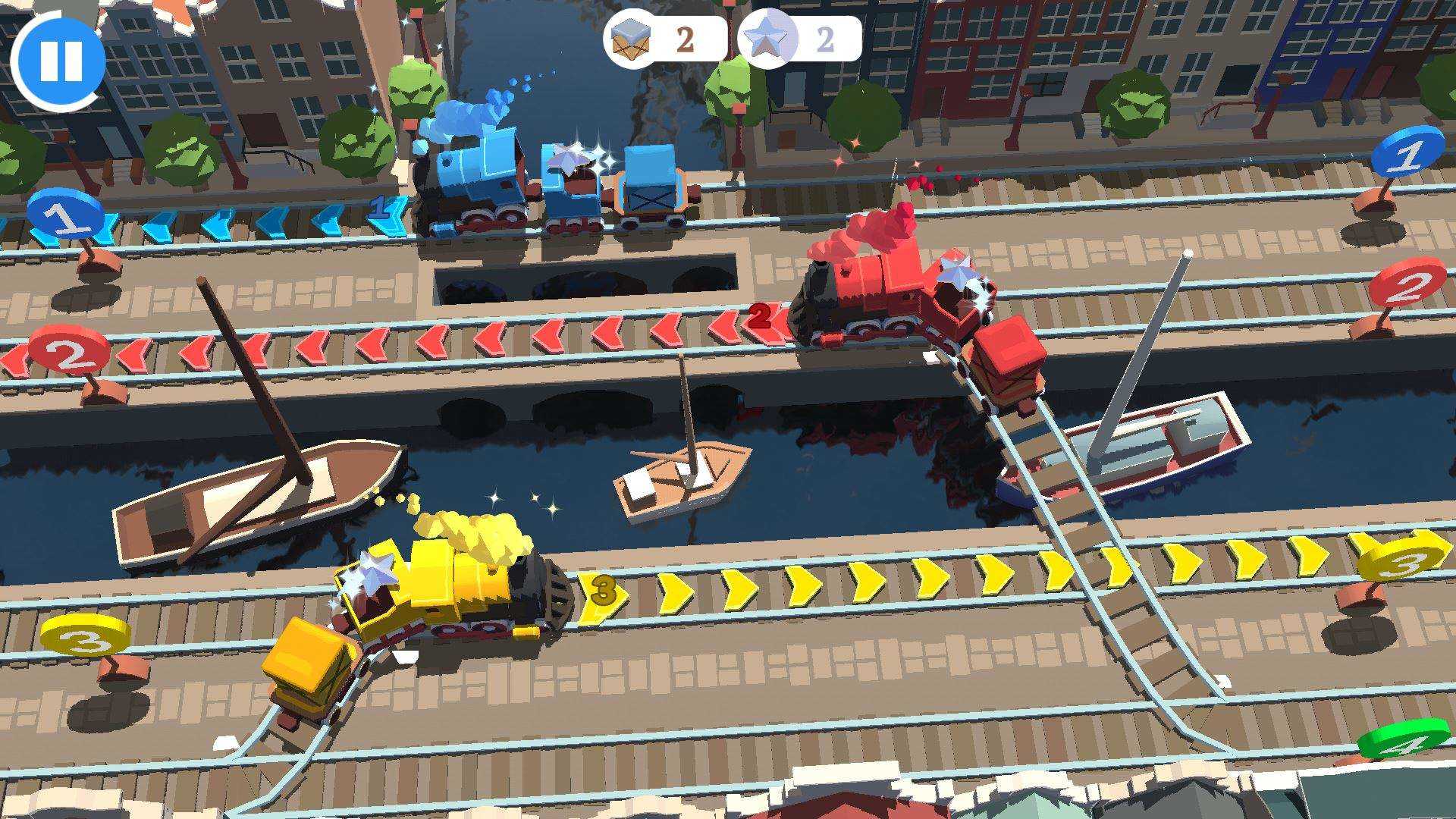 10. Lara Croft GO
For people who like puzzles and fans of Tomb Raider
Developer: SQUARE ENIX INC
Price: $1.99
Lara Croft GO is a turn-based puzzler with beautiful graphics and challenging gameplay. You need to skirt deadly traps, get past giant snakes, and solve other challenging conundrums. Through it all, you have Lara's trusty dual pistols to help you along the way. The puzzles are great and get more difficult as the game goes on. The music is one of the best parts too. There are more than 101 puzzles, split into six chapters, for you to overcome.
For $1.99 and no ad pop ups or hands out begging for cash to buy guns or other stuff, I'd say this is an app you can't afford to pass up!
I believe there will be 2 or three games in the list that you love. If not, tell us what's your favorite iPhone 7 games in the comments!