"My iPhone 7 has worked perfectly up until yesterday. It started to lag when scrolling pages on the home screen or turning on and off. Now today the screen lights up but the touch screen is non-responsive and sometime it's completely freezing."
With time, some iPhone 7 users may notice that the phone run slower and sometimes even became sluggish, lagging, freezing and not responding. There are various factors that can cause your iPhone 7 lagging and freezing like insufficient memory storage, faulty programs installed. If you are suffering the same issue, this article will show you how fix and speed up lagging and freezing iPhone 7/7Plus efficiently.
Solution 1: Force Restart Your iPhone to Free up RAM
iPhone takes a long time to open an app? Every app needs a certain amount of RAM (Ra ndom Access Memory) when they are running. If the RAM used up, it will take a long time to run apps and slow down your iPhone.
An easy way to release RAM on iPhone 7/7Plus is force restarting. Hold the Sleep/wake button and the Volume Down button at the same time. Keep holding the buttons at least 10 seconds and release the buttons when the Apple logo appears.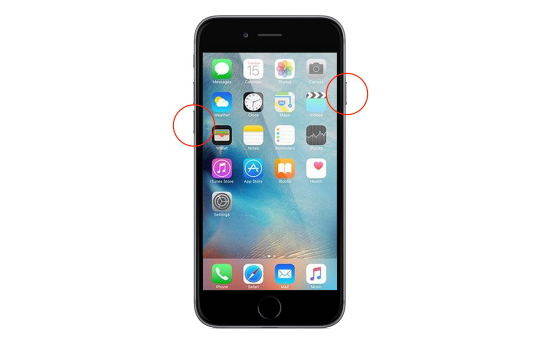 Solution 2: Clean up Your iPhone to Release More Memory
iPhone 7 runs slow after iOS 11 update? Insufficient memory storage can inflict slow performance or caused your iPhone 7 lagging and freezing. With time, there many junk files, caches, logs, history, iOS update caches accumulated on your phone.
To clear out those needless files in each app is tedious but a professional iOS cleaner program like Tenorshare iCareFone Cleaner, can efficiently clear all junk files, temporary files, corrupted files, hidden large files and boost your iPhone 7/7Plus speed.
Free Download
For Win 10/8.1/8/7/XP
Secure Download
Free Download
For macOS 10.13 and below
Secure Download
Connect your iPhone to computer with an USB cable. Run Tenorshare iCareFone Cleaner after installing and click on the Start button to start scanning your phone memory.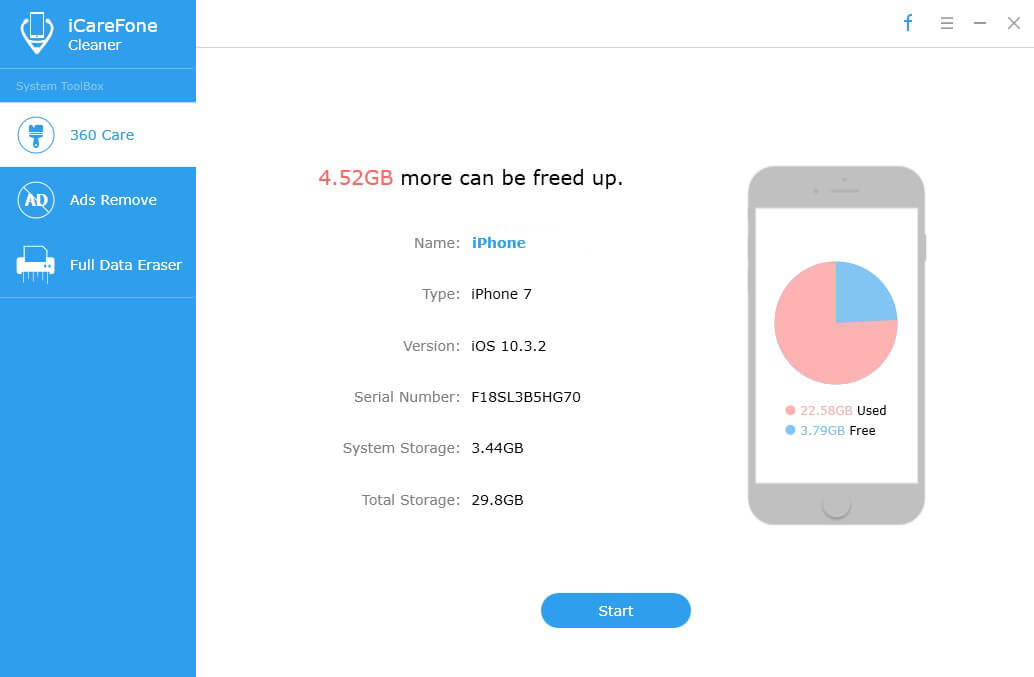 After scanning, you can see how much junk files, temp files large files taken up your phone storage. Clear them by clicking the clean button under them.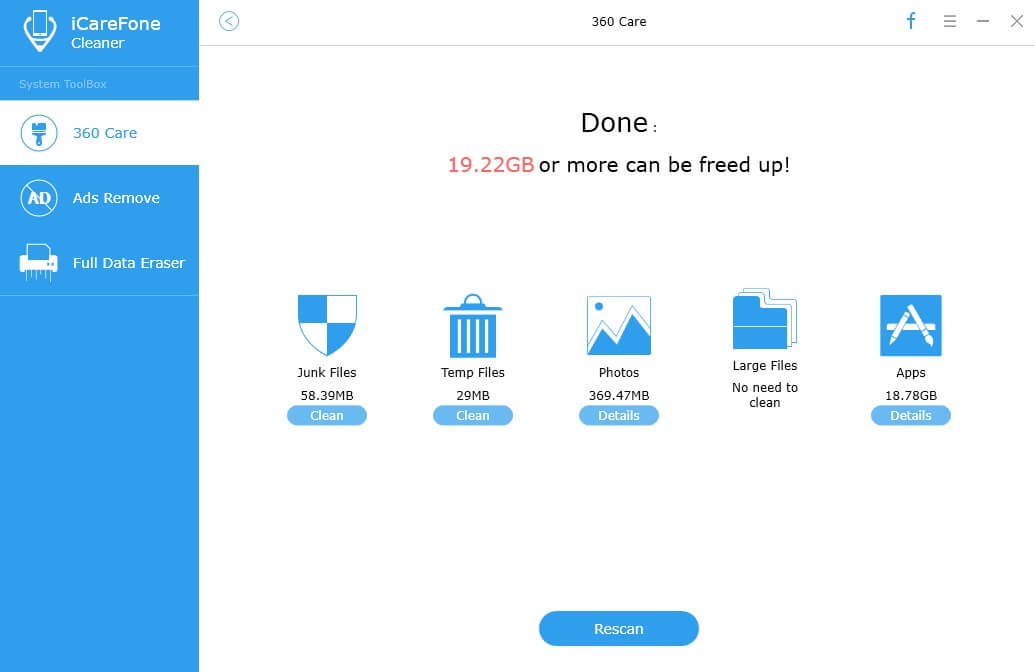 Solution 3: Turn on Wi-Fi Assist to Fix Slow Internet Lag on iPhone 7/7Plus
Internet speed is slow on your iPhone 7? Safari, App Store, Facebook, Snapchat, etc. takes a long time to load or even won't load? You iPhone may go slowly when there is a bad connection between your device and the Internet.
So, check your network connection and make sure your iPhone is connected to a stable Wi-Fi or cellular. And it's very common that your iPhone is still connected to a weak WiFi signal, so go to Settings > Cellular > Scroll down and tap the slider for Wi-Fi Assist to disable Wi-Fi Assist.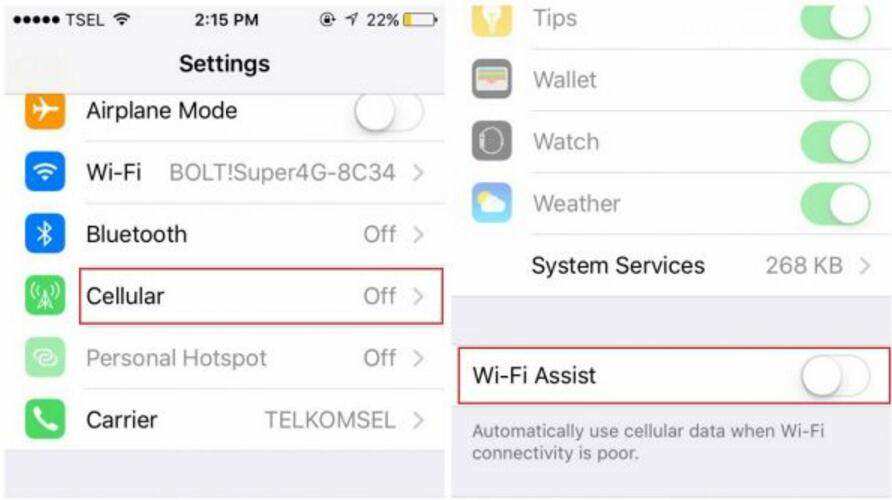 Solution 4: Adjust Home Button Speed to Fix iPhone 7 Slow Home Button Response
Since the Home button on iPhone 7 isn't a mechanical button anymore, most users notice the lag while working with the Home button. If your iPhone 7 home button is slow to respond, go to Settings > general >accessibility > Home button to customize the Home button speed.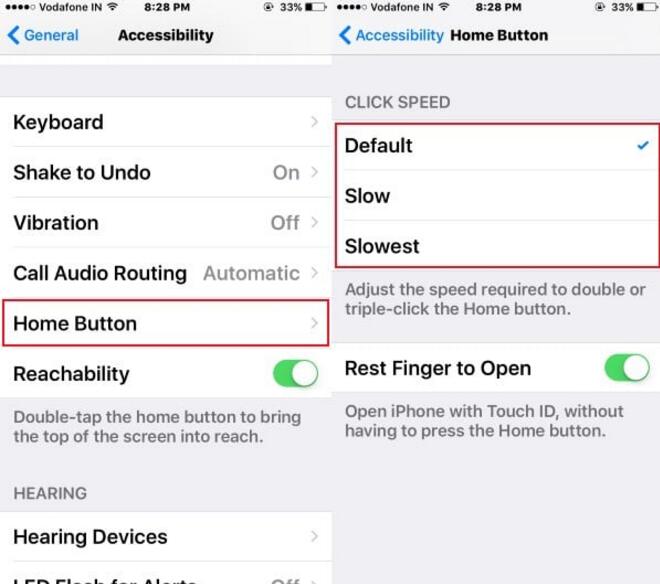 Solution 5: Update or Delete the Apps that Cause Your iPhone Freezing
Slow animation is particularly noticeable while trying to close apps on your phone? If only several apps run slowly on your iPhone 7, it may be that these apps are corrupted or not compatible with your iOS operating system.
To solve this problem, simply delete those problematic apps and reinstall them on your phone if you need or update them to the latest version.
That's all for how to speed up lagging and freezing iPhone 7/7Plus. If you tried all the solutions above and still have the lag issues on your iPhone, you need to factory restore your iPhone and start it from fresh.
Free Download
For Win 10/8.1/8/7/XP
Secure Download
Free Download
For macOS 10.13 and below
Secure Download
Related Articles
comments powered by