Does your iPhone or iPad prompt annoying message that iCloud does not have enough space to continue backing up the device? Apparently the 5GB free space is not enough for you to back up all data on your iOS devices to iCloud. This post offers 2 easy methods for you to delete iCloud backup: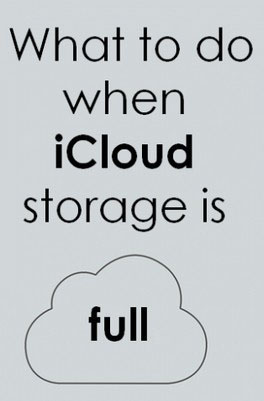 Warning
: If you delete the iCloud backup for your iOS device, iCloud stops automatically backing up the device. Be sure to enable
iTunes backup
in case you might lose important data from iPhone, iPad and iPod.
Delete iCloud Backup from Computer (Windows & Mac)
Steps to delete iCloud backup from computer differ slightly for Windows users and OS X users.
For Windows Users:
1. Open iCloud for Windows, then click Storage.
For Mac Users:
1. On your Mac, Open iCloud preferences, then click Manage at the bottom of iCloud Interface.
2. Click Backups on the left, select the backups which you don't want to keep.
If you don't see Backups on the left, your iOS devices don't have iCloud backups. For more information, see Back up your iOS device to iCloud.
Remove iCloud Backup Using iOS Devices
1. From your iPhone, iPad or iPod's home screen, go to Settings > iCloud > Storage (Storage & Backup for iOS 7 devices).
2. Tap on Manage Storage.
3. Tap the name of a device whose backup you don't need, then tap Delete Backup.


Additional Tips for iOS Backup:
Free Download
For Win 10/8.1/8/7/XP
Secure Download
Free Download
For macOS 10.13 and below
Secure Download
Related Articles
comments powered by