How to Mute Camera Sound on iPhone
by Anna Sherry Updated on 2022-01-24 / Update for iPhone Tips
Normally, when you capture a photo with a snapshot camera, there will be a click sound. To stimulate this particular experience, Apple has designed its mobile devices to make a click sound when we are using the camera. However, you may prefer taking pictures with your iPhone or iPad without any sound.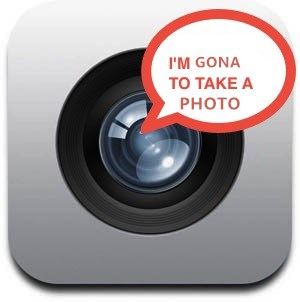 I. Common Methods to Mute Camera Sound on iPhone/iPad
there is no button for turning on/off the camera sound of your iPhone. But this does not mean that you cannot turn off the shutter sound of your iPhone's camera. You just need to follow some simple methods that will be described in this article.
Method 1. Silence the Camera Sound on iPhone by Turning on Live Photos
If you are using the iPhone 6s or a new iPhone version, you can mute camera sound via Live Photos. Generally, Live Photos refer to motion pictures that involve both video and sound for some seconds before and after taking the picture. Once you have turned on Live Photos, the camera sound will not play.
Go to the Camera app on your device

Click on the Live Photos icon. Now, you can use your camera to capture photos with any shutter sound
Method 2. Flip The Ring/Silent Switch Down
Each iPhone has a silent/ring button on its side, usually on the top left side. So, if you can flip this switch, your iPhone will enter silent mode and not ring when you receive calls, messages, etc. However, your device will vibrate so you can still know whenever you have some notifications. If an iPhone is in silent mode, it will not make any sound when you are capturing photos.
Therefore, you should flip the ring/silent switch down to mute the camera sound of your device.
Method 3. Set System Volume to 0%
Another method you can use is to set your system volume to 0%. This means that your device will not make any sound whenever you have a call, message, and so on.
Go to Settings > Sounds & Haptics > Change with Buttons. Then, you have to enable the button. This will allow you to use the Control Center to change the volume of your device. Otherwise, you can turn down the "side volume" button to 0% to ensure that your iPhone doesn't make any camera sound when taking pictures.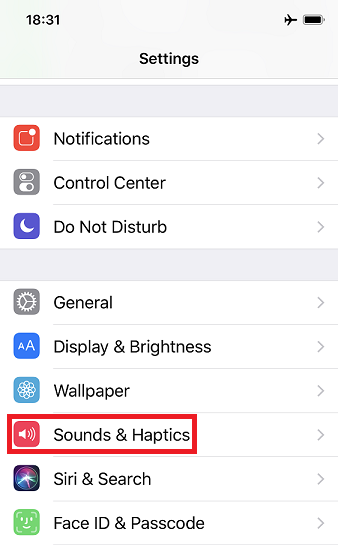 Part 2. How to Mute Camera Sound on iPhone from Japan/South Korea
Unluckily, the three methods above cannot work with Japanese and Korean iPhones. This is because Japanese and Korean variants of iPhones are hard-coded to ensure that you cannot turn off their camera sound. In these two Asian countries, the governments don't want anyone to take other people's photos without their permission. Therefore, all smartphones must have camera sounds.
But the good news is that you can still manage to mute camera sound on iPhone from Japan or South Korea. To do disable camera sound on the device, you need Tenorshare 4MeKey.
Here is the step-by-step guide to using 4MeKey to mute camera sound on Japanese or South Korean iPhone:
Download, install and launch Tenorshare 4MeKey. Check out the right-hand corner of the bottom of your screen and choose the "Turn Off Camera Sound" option.

On the next screen, Tenorshare will remind you that the process will require you to jailbreak your mobile device. Ensure you read the following information cautiously before continuing the process.

Connect your iPhone or iPad to the computer and start downloading the jailbreak tool.

With a USB flash drive, you have to burn the jailbreak environment. You need this to jailbreak your iPhone.

Use a USB flash drive to burn the jailbreak environment. This step is important for jailbreaking your device.

When the jailbreaking process is done, you will be shown more information about your device. Make sure you confirm the information and click the "Start to Turn Off" button to continue.

The camera sound of your device will be turned off automatically within 1 or 2 minutes.
Conclusion
As shown above, there are various methods you can use to turn off the camera sound on your iPhone. However, if you own a Japanese or South Korean iPhone, most of these methods cannot work. So, you will need to download Tenorshare 4MeKey, which is a third-party that can get rid of camera sound on your iPhone without any stress.