Detailed Guide on How to Turn Off Camera Sound On iPad
by Sophie Green Updated on 2022-09-30 / Update for iPad
Turning off camera sound is one of the most searched term on Internet. People who are fond of silence does not need this sound whether they are Android or iPadOS 16 user. But Apple users nowadays are very keen to know how to turn off camera sound on iPad. Hence, today we will focus on how to turn off camera 'clicking' sound on iPad, that too with different and detailed methods. Let us get started.
Part 1. The General Free Ways on How to Turn Off Camera Sound on iPad?
Below are some general and free methods that can help you know how to turn off screenshot sound on iPad. Each method lists detailed steps on how to turn off camera sound iPad. Read below to know more.
Way 1. Mute the iPad Ringer to Turn off iPad Camera Sound
One thing that iPhone stands out when compared to Android phones is due to the Silent or Ringer button present on it. Apple not only provides Volume Up and Down button but also offers a Ringer button to iPhones. Toggling this ringer button will mute your iPhone, thereby silencing all the sounds. This means you the Ringer button is the answer to know how to turn off shutter sound on iPad.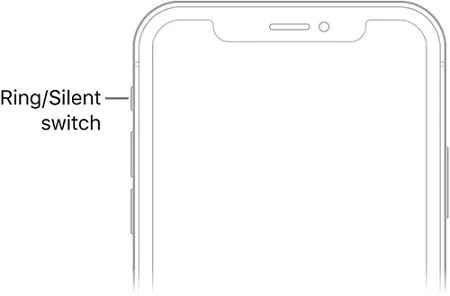 Way 2. Turn Volume Down to Turn off Camera Sound on iPad
There is one more way to know how to turn off iPad camera sound. Not only the Ringer button but also the Volume Down button can be used to turn off camera sound. When you turn down iPhone's volume using the Volume Down button, the sound of your camera shutter also mutes. Before snapping pictures, users can use the Volume Down button to turn off the camera sound.
Users can use the manual buttons present on the left side of their Apple device. The first button is the Ringer button that mutes the device. The next two buttons are volume buttons. Users need to press the Volume Down button till the camera sound is muted. Once done, users will not find any shutter sound when they snap pictures.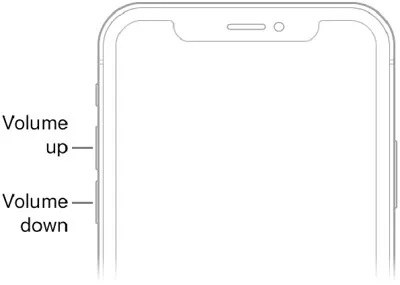 Users can also lower the volume from the control center. To enter the control center, swipe up from the home screen bottom. Users can see the volume bar here. All you have to do is slide it down to turn off the volume and you will know how to turn off camera sound on iPad Pro.

Way 3. Enable Live Photo Mode to Disable Camera Shutter Sound
If you want to know how to turn camera sound off on iPad, then this is one of the best methods recommended. Users can use the Live Photo mode. When your camera is on Live Photo mode, you cannot hear the shutter sound. In addition to this, if the mode is turned off, users can turn on the Live Photo mode to disable camera shutter sound. Here are the steps that need to be followed.
Go to Settings and click Camera.
Next, go to Preserve Settings > Live Photo.

Turn on the toggle for Live Photo.
Way 4. Take A Picture While Recording a Video
One more method to know how to turn on camera shutter sound on iPad, is taking a picture while recording the video. Follow the below steps.
Open Camera app.
Enter the video recording mode.
Tap the big red button to start recording a video.
When the recording starts, a round white button is displayed in the corner of the screen. Whether it is at the bottom or top depends on how you hold your Apple device.

Click on the white button to snap pictures of what's on the screen without the video being interrupted.
Way 5. Connect to a Wired or Wireless Earphone
One of the easiest ways to turn off the camera shutter sound is to use headphones while clicking pictures. Before you start snapping pictures, you can connect your headphones or lightning headphones with lightning connector or directly to the 3.5mm jack. Users can also use wireless headphones too. This turns off the camera shutter sound. Technically, the sound will be heard in the headphones when you insert the buds in your ears.
Part 2. How To Turn Off Camera/Screenshot Sound on iPad from Japanese/Korean?
If none of the above methods work, then using Tenorshare 4MeKey is the only choice you have. This tool solves different problems that are not solved normally. 4MeKey removes activation lock of you Apple device and hence is able to solve the problems which were not solved earlier. Follow the below steps to know how to turn off camera sound on iPad.
Install the program and use a USB cable to connect you Apple device to the desktop. Then click "Turn Off Camera Sound" on its interface.

The toll will jailbreak the Apple device. It will automatically start the process. Simply follow the instructions listed on the app interface.

Confirm the device information and click on Turn off to entirely mute the iPad camera shutter sound.
Conclusion
In a nutshell, you saw different methods on how to turn off screenshot sound on iPad. Users can use the Ringer button, use Volume Down button, use Live Photo mode, click photo while recording video, or use headphone while snapping pictures. If these methods do not work, they always have option to use Tenorshare 4MeKey, which can turn off iPhone camera sound, remove your Apple ID or Activation lock within no time.