How to Stop Running out of Data on iPhone
by Jenefey Aaron Updated on 2019-07-25 / Update for Fix iPhone
Running out of iPhone cellular data before your allowance is reset each month? Or receive messages from your iPhone network warning that you are at 80% of your data allowance for the month?
Running out of cellular data before the month up is normal for iPhone users who keep on using the Internet all through the day for downloading songs, watching videos, streaming songs, news, etc. If you are tired of running out of cellular data every month, follow the tips to avoid exceeding data on iPhone.
How to Prevent iPhone from Running out of Cellar Data
Keep An Eye on iPhone Data Usage
A good way to keep control on iPhone data usage is to keep an eye on the data used.
If you want to know how to check data usage on iPhone, head to Settings > Cellular > Cellular Data Usage and reset the number.
Resetting the number is important when the allowance has been reset by your network. Scroll down to the bottom to press on the option 'reset statistics' to reset the statistics as this will make a habit of checking the iPhone data usage off and on to avoid running out of cellular data.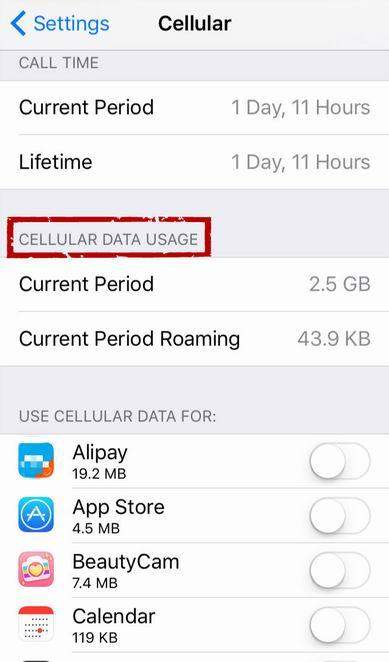 Turn off the Apps That Use More Data
There are some specific apps in the iPhone that stop iPhone runs out of cellular data. To check this, head to Settings > cellular page, and it will show the amount of data usage since the phone was reset. In case the number is unexpected, it is better to switch off that app.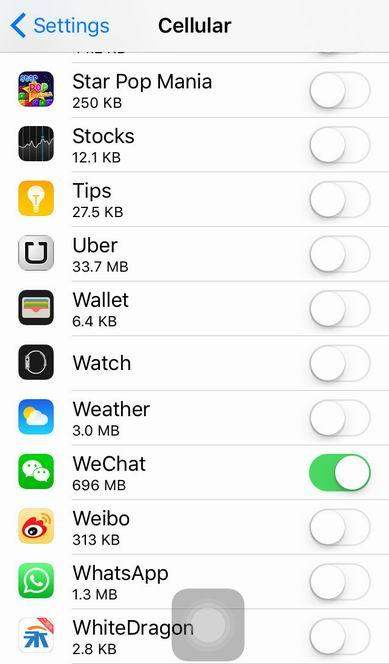 Stop the Background App Refresh
iOS 10/9 came with a feature of updating the iOS and other background apps automatically. This feature is cool, but it consumes a great amount of data when the Wi-Fi is off. You can turn off this feature by going to General > Background App Refresh and turn it off.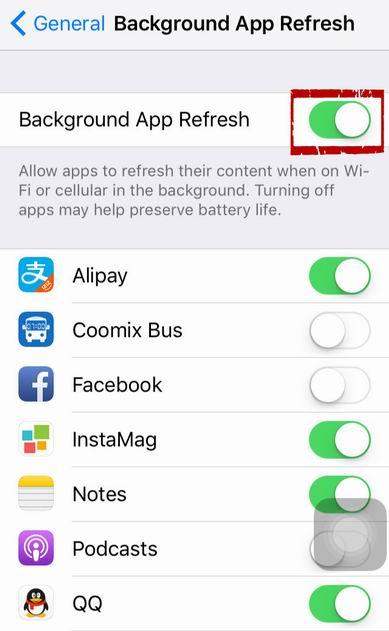 Turn off Facetime
Another way of how to stop wasting cellular data on iPhone is to turn off Facetime.
Facetime eats up huge amounts of data when you are not on Wi-Fi network. So, it is always better to turn off this feature. Go to Settings > Cellular and scroll down to the bottom to ensure Facetime is turned off for cellular data.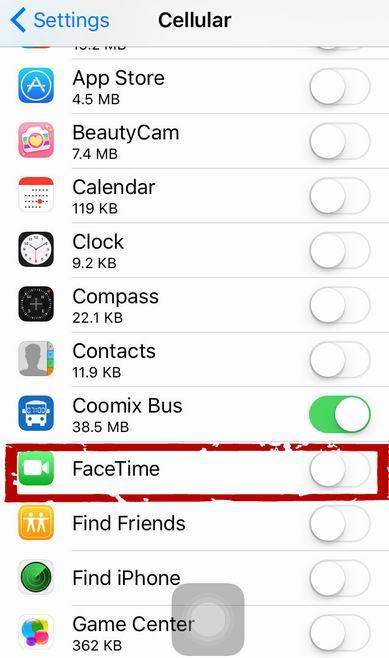 Turn off iCloud Drive from Using Cellular Data
It is always suggested to stop using the iCloud drive when you are not on the Wi-Fi network because it will use a great amount of data. Turn it off by going to Settings > iCloud > iCloud Drive.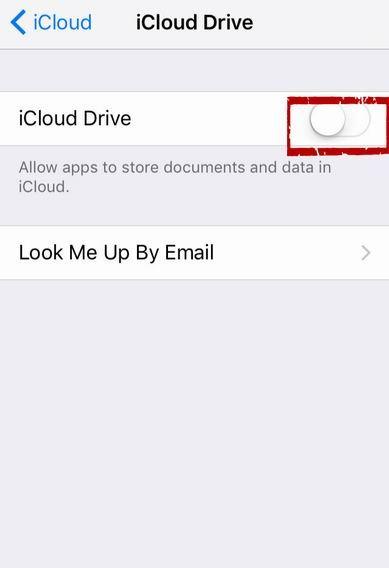 Turn off iTunes
The same way iTunes can waste huge amounts of your cellular data if the option Use cellular data is not switched off. For this you need to head to Settings > iTunes & App Store to turn off the option 'Use cellular data'.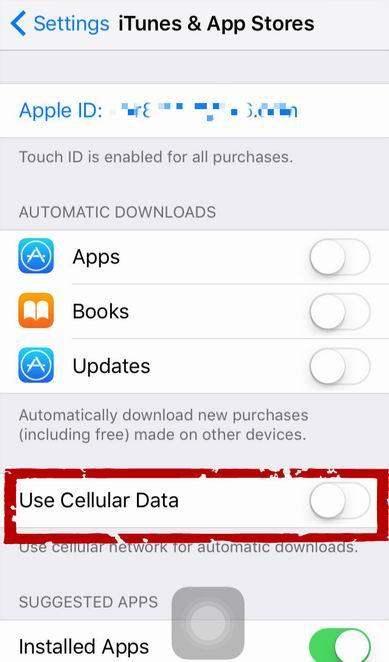 Turn off Cellular Data
When you are running out of cellular data and do not want to spend more this month, the best idea is to turn off cellular data completely by going to Settings > Cellular Data and then turn it off. Nevertheless, it will restrict you from browsing, email, push notification and Wi-Fi.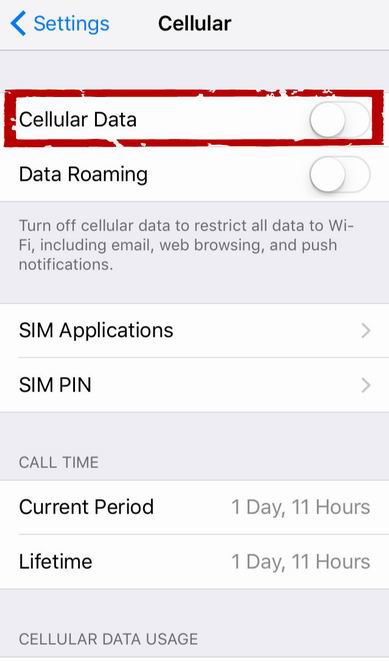 Turn off the Wi-Fi Assist Feature in iOS 10/9
Those who are using iOS 10/9 might have noticed that the data usage iPhone reached to an unnatural amount. Wi-Fi assist is the new feature that was introduced with iOS 10/9 and most probably this feature is held responsible for the unusual data usage iPhone. This feature makes the cellular data ON when Wi-Fi connection becomes flaky. This feature is enabled by default, but you can disable this Wi-Fi assist by going to Settings > Mobile data and scroll down to bottom to get the option 'Wi-Fi assist'. Turn it off. Though all the apps do not use this feature, Apple's Safari, mail, maps, music, etc. utilizes this feature to the fullest.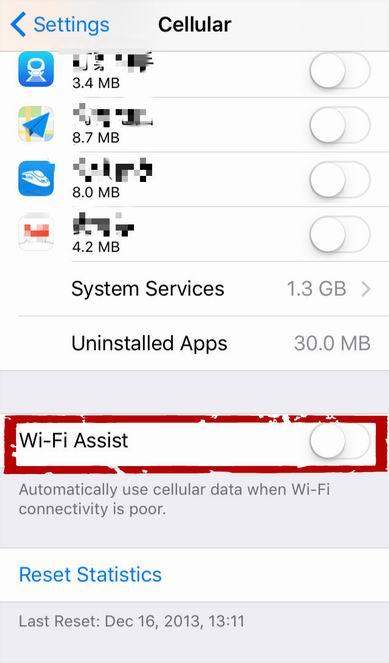 So, this is how you can save cellular data on iPhone to a great extent. For other top iPhone tips, problems and fixes, you are free to view the posts on Tenorshare website.