[New Guide] How to Fix iPhone Cellular Data Says No Service in iOS 17
by Anna Sherry Updated on 2023-11-20 / Update for iOS 12
After the latest iOS 17 update, many iPhone fans are dealing with "cellular data no service after iOS 17 update" problem. Since the iPhone is frequently disconnected and the cellular data isn't working, people are facing a lot of issues due to this. We know how troublesome it is when one comes across "no service after iOS 17 update issue" issue. Well, you need not to worry. We have come with the best solutions and, for that matter, the reasons behind this issue too. All you need to do for solving your problem is read below solutions.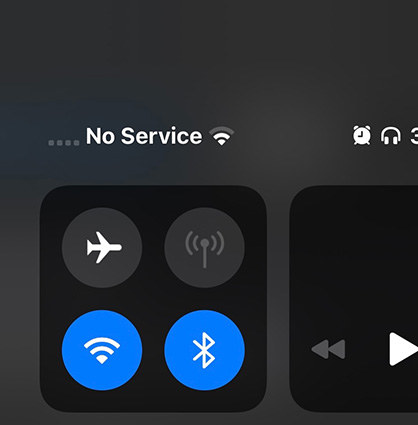 The methods in this article also help to fix no cellular data on iPhone after iOS 16/15 update.
Part 1: Why iPhone Cellular Data No Service after iOS 17 Update
Apple fans are experiencing problems with their iOS cellular data. One of the reasons behind such poor connection is the device's settings aren't configured properly. In case your iPhone's cellular data turns off, there is a chance that you are in some area where there is no coverage at all! Another reason can be not-properly-inserted SIM card. Few other reasons behind cellular data not working issue are outdated iOS, faulty updates, and so on.
Part 2: How to Fix Cellular Data No Service on iOS 17/16/15
Way 1: Carrier Updates
Carrier updates are released every now and then by network providers in order to enhance the overall performance as well as to fix few of the issues. So solve your issue, simply check for the any available cellular update.
On your iPhone, go to Settings app and go to General >> About.

In case any update is available, you will get a message that will ask you to update and install it. When the update install is done, the issue will be solved.
Way 2: Toggle Airplane Mode
If you are dealing with "no service after iOS 17 update" issue still, try toggling the Airplane Mode on and off. Sounds simple, right? Well, it is a very simple yet convenient solution for your problem. Follow below steps to get your problem solved.
On your iOS device, launch Control Panel by swiping up.

Tap the icon of Airplane Mode. With this, your iOS device will be put on Airplane Mode. Wait for few minutes and tap the icon once again. With this, your iOS device will be free from Airplane mode.
Way 3: Forget Your Current Wi-Fi Network
Another method to solve cellular data says no service is to simply forget your current saved Wi-Fi network. With this, all you will be doing is restoring the Wi-Fi network settings that may help solve your iPhone's cellular connectivity issue. Follow below steps to forget your current Wi-Fi network.
Navigate to Settings >> Wi-Fi. Tap the mark (i), which is an information mark, that can be seen beside the name of Wi-Fi network.

Now simply tap the option "Forget This Network." You can now add the Wi-Fi network again.
Way 4: Reset the Network Settings
Several times, the network problems of iPhone can be solved by just a mere reset of the iOS device's network settings. Follow below simply steps to reset network settings.
Navigate to Settings >> General option. Now select option "Reset" present at the below.
Select option Reset Network Settings. If passcode is asked, provide one to proceed further. Click the option "Reset Network Settings."

Have patience till the process of restart as well as reset gets done. Now, connect your iPhone to your Wi-Fi network as fresh and check if the issue is solved.
Way 5: Force Restart iPhone
If the above method did not solve your iPhone cellular problem, you should now go for another easy method we have got for you. A force restart! A fresh start, may it be a forced one, does wonders. Simply, force restart your device to get problem solved. First press and immediately let go the Volume Up button. Now do the same with Volume Down button. Now hold side button until the iPhone is restarted.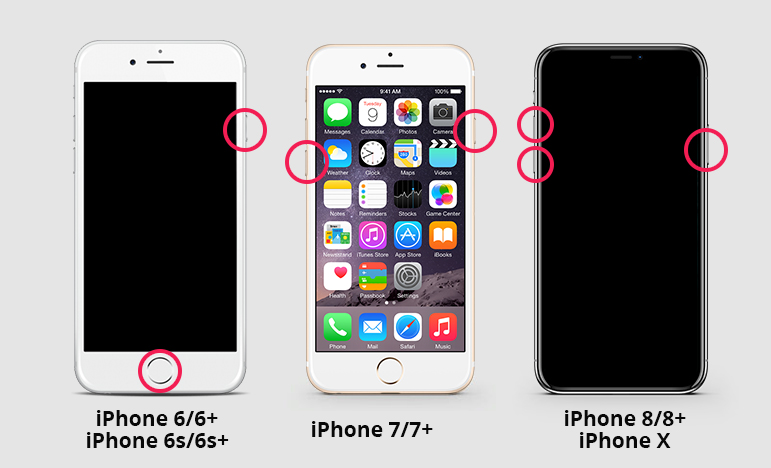 Way 6: Change DNS Server
Another way to get your "cellular data not working" issue solved is by simply changing the DNS server. Follow below steps to get your DNS server changed.
Go to Settings >> Wi-Fi. Now click the (i) icon present beside your Wi-Fi network that you wish to change the DNS server of.

Click DNS. Now all you need to do is remove the present DNS server and simply enter new addresses of DNS server as per your wish.
Way 7: Eject the SIM
If nothing still worked for you, then there are chances that you haven't inserted your SIM card properly, or may be due to mishandling of your iPhone, the SIM is displaced and hence you are facing the issue. In such scenario, all you have to do is remove the SIM card for once and insert back in. Follow below steps to do so.
Simply remove the SIM card from your iOS device. Check for any damage to the SIM card.
Insert the again in the SIM card slot properly and check of the issue is solved.
Way 8: Repair iPhone System to Fix iPhone Cellular Data No Service without Data Loss
Several times, most of the solutions end in great loss of data. Even if your issue is solved, you end up with losing of precious data. In such cases, ReiBoot - iPhone System Recovery Software is of great help. It is an out-of-box problem solver that solves any of the iOS - related problems as well as saves your entire data keeping it safe from any damage. The software will ensure to fix cellular data problem. Follow below simple steps to use this simple tool.
Install the software after downloading it on your PC. Run the ReiBoot and connect your iPhone to your computer. Click option "Start Repair".

Using option Download, download the newest firmware package required.

Click option "Start Standard Repair" or Deep Repair based on your need. The recovery of your iOS device will start in no time.
Conclusion
The above article briefed us about the best solutions for your "iOS 17 cellular data no servicce on iPhone" issue. Though all the solutions are best of their kind for solving your issue, we suggest to go for Tenorshare ReiBoot as it is the best of all due to its zero data loss feature. Hope the above solutions have helped your resolve your "no service after iOS 17 update" issue. If you have other iOS system issues like iPhone stuck on recovery mode, iPhone crash etc,this software is able to fix all these problems through system recovery.
Fix iPhone Stuck and Update Issues without Data Loss