Top 6 iPhone File Manager Programs Worth Having
by Jenefey Aaron Updated on 2020-05-18 / Update for Other iPhone Tips
One of the longest running complaints with iOS is the lack of a file system. Compared with other mobile operating systems, it's inconvenient for users can't mess with the file system directly. iTunes is the official manager of iDevice, but there are some restrictions in iTunes .
To help bridge this gap, some pieces of iPhone file manager software emerge, all attempting to solve this issue.
Why You Need iPhone File Management Software?
Why you are looking for such kind of iOS device file manager is that you need to do as following:
Transfer app data and game saves to a new iOS device.
Transfer music and other files from your iOS device back to your computer.
Sync documents, videos, ebooks, and other files to third-party apps without iTunes.
Back up third-party apps without iTunes.
…
Top 4 iPhone/iPod/iPad File Manager Software on Windows/ Mac
Listed below are some of the most amazing iOS device file management software programs.
I-FunBox
Platform: Windows/Mac
Price: Free
Features:
Access the file system of any iOS device, jailbroken or not jailbroken.
Transmit files to and from your iOS device.
Copy music and videos from your iOS device to your computer.
Use your iPhone as a flash drive, storing files for later on its hard disk.
Access saved games, app settings, and transfer documents to app like video player and ebook reader without iTunes.
Excels: Great shortcuts and easy-to-navigate interface.
Flaws: The interface is pretty small, which make dragging and dropping a file from your device to your computer difficult. There are also some ads when you first start it up.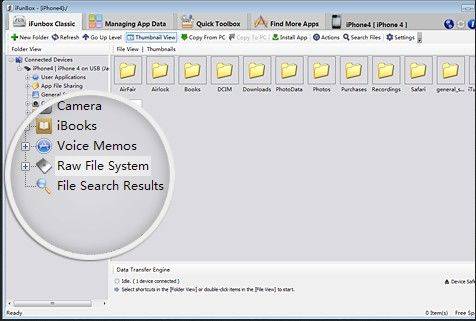 Platform: Windows
Price: $29.95
Features:
Transfer files among iPhone, iPad, iPod, iTunes and PCs.
Copy photos & albums to/from Your PC & iDevice.
Transfer application between your PC and iPhone.
Backup iPhone/iPad/iPod data to PC/iTunes in minutes.
Compatible with iTunes 11.3, iOS 7.1/7.1.2/8 beta, the latest iPhone 5S/5C, iPad Air and iPad mini 2.
Excels: Easy to use and fast.
Flaws: It doesn't come with a Mac version.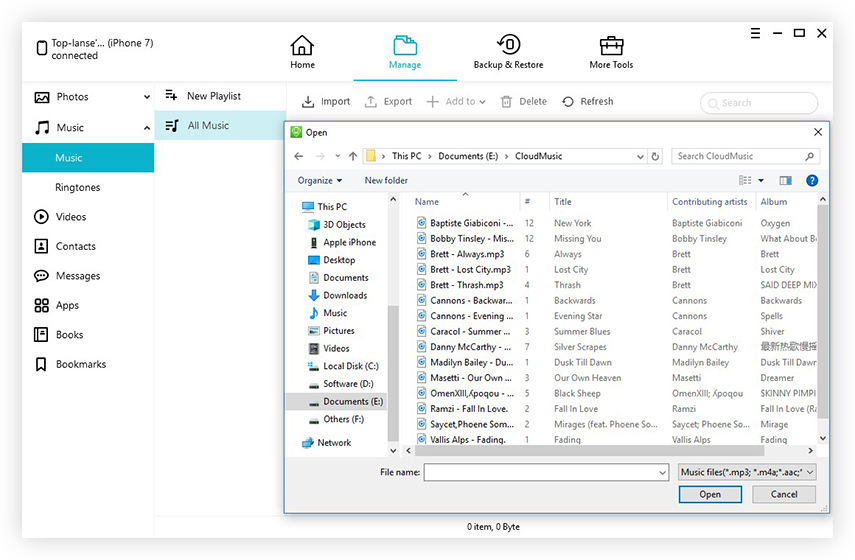 iExplorer
Platform: Windows/Mac
Price: $34.99
Features:
Transfer music from any iPhone, iPod or iPad to Mac or PC computer and iTunes.
View, export and archive your text messages and attachments.
Use your device like a USB flash drive to view iPhone's photos directly in Finder or Windows Explorer.
View your appointments, calendar events, and your call history. Listen to your iPhone's voicemail messages and export them to a folder on your computer.
Access photos, files without jailbreaking your device.
Excels: Not difficult to operate.
Flaws: It's slow, glitch, has annoying popups, and forces you to reopen the app every time you access more than a few app folders.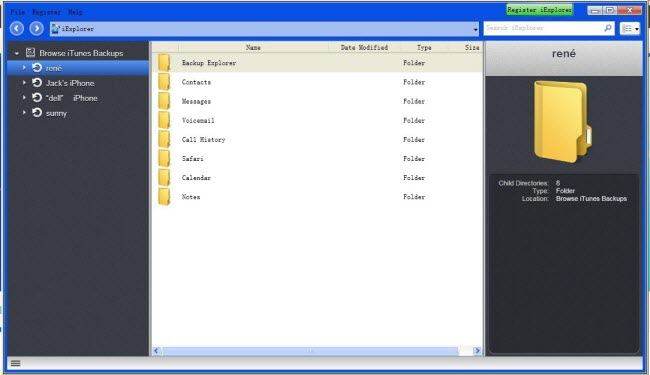 DiskAid
Platforms: Winodws/Mac
Price: $29.9
Features:
Transfer music and videos from device back to the iTunes library.
Transfer text messages, contacts, notes, voicemail, call history and voice memos to computer.
Excels: It accesses the iPhone, iPad or iPod file system via either Wi-Fi or USB connection.
Flaws: It only focus on transferring files. It doesn't have handy shortcuts that i-FunBox does.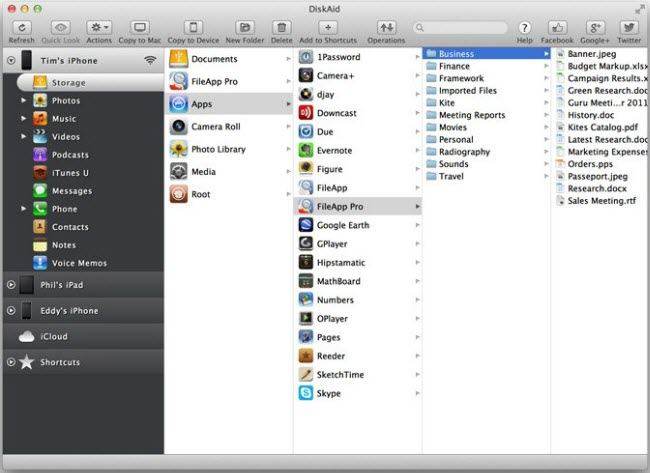 Top 3 File Manager App for iPhone/iPod/iPad
Air Sharing
Platform: iOS
Price: $3
Features:
Transfer any kind of file to your iPhone.
View PDFs, images, iWork files, RTF files, Microsoft Office documents, and more directly from the app.
Open files in other apps on your iPhone.
Print files from your iPhone without any additional software.
Browse ZIP archives without upzipping.
Download files from a URL.
Excels: Most of the media you can view on your iPhone is supported.
Flaws: The interface is a little dull.
Dropbox
Platform: iOS
Price: Free
Features: It can handle viewing documents easily and transferring a file to your iPhone.
Excels: Quite easy.
Flaws: Not as versatile as competitors.
Briefcase
Platform: iOS
Price: $5
Features:
Copy files From Mac or PC via Wi-Fi or iTunes.
Access Dropbox, GoogleDrive,SkyDrive,Box
View PDF file, Microsoft Office documents (Word, Excel & Powerpoint), iWorks documents (Keynote, Pages, Numbers), image files(JPG, PNG, GIF, TIFF and others)and other plain text file.
Audio(MP3, AAC, Apple Lossless, AIFF, WAV) and video(MOV, MP4, M4V) file playback.
Email files directly from Pocket Briefcase. Share files via "Wi-fi Sharing" function.
Excels: You can easily connect to other iPhone running the app to transfer files between them. It is helpful if you often share files with your iPhone-wielding friends.
Flaws: Cost a little more than Air Sharing and doesn't have as many features.
Want to know more about File Manager App for iPhone/iPod/iPad? Read 10 best iOS file manager.