Top 6 iPhone Insurance Options You Can Choose for iPhone 6s/6s Plus
by Jenefey Aaron Updated on 2020-03-14 / Update for Optimize iOS
Wondering to buy AppleCare+ or an iPhone warranty or other insurance option to protect my new device by default in case of damage? Actually Apple Inc offers one-year limited warranty that covers defects in the all iPhones, and AppleCare+ to expand this warranty to two or three years and ever add on accidental damage coverage. At the same time, another dazzling insurances and warranties in the market also get you perplexed. So if you aren't exactly sure what type of warranty or insurance you need, this article will help you decide what best suits your personal situation out of top 6 insurance and warranty options for your iPhone6s/6s Plus.
1. AppleCare+
Is AppleCare+ worth it? The answer is absolutely yes. It extends the warranty on the iPhone to two years, adds additional customer service options and covers accidental damage under certain conditions such as screen-broken and water-damage. Also Apple will replace any defective or broken iPhone headphones, Lightning cable or a battery that has been depleted by more than 50 percent within your warranty coverage period. So once you own it, you needn't worry about any drop or contact with water. However, it doesn't cover lost or stolen devices. Finally you have to purchase Apple within 60 days of purchasing the new iPhone.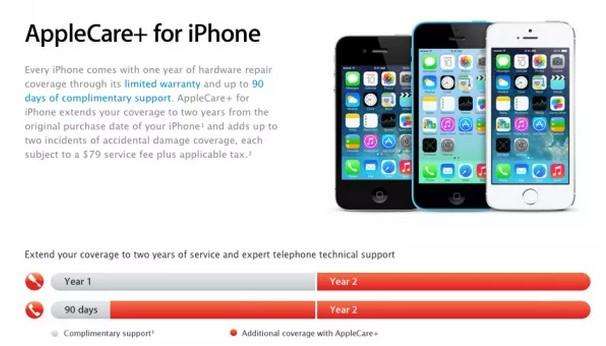 2. Square Trade
Third-party warrantor Square Trade also offers a cheaper iPhone protection plan that you can consider as an alternative to AppleCare+. Square Trade offers warranties similar to what Apple offers, but it is not licensed by Apple Inc. For service, Square Trade also offers a three-year plan and up to four accidental replacements per warranty type. Please note Square Trade does not cover theft and loss as well.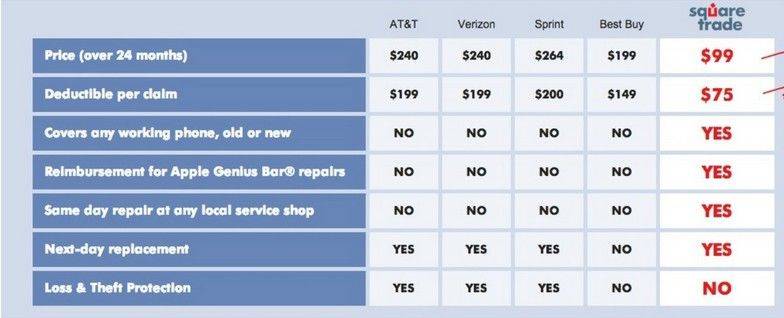 3. Credit Card
A lot of users never realize that many credit cards come with lots of warranty and insurance policies. If you own a Visa, MasterCard, American Express or other credit cards, you are supposed to check the terms of your card to see if they offer any insurance for electric device when you buy iPhone with its credit card. For example, AAdvantage Card from CitiBank offers up to one additional year coverage on any manufacturer's warranty, which means the iPhone that you buy with AAdvantage card is expanded an additional year without any extra cost to you. So before your purchase, don't forget to check the items of your credit card.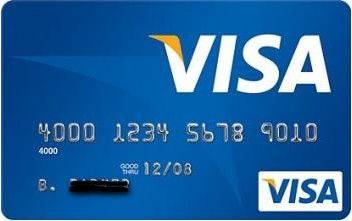 4. Carrier's Warranty
A large amount of carriers (Verizon, AT&T, T-Mobile and Sprint) also offer warranty service that you can add onto your monthly wireless bill. The most distinctive feature of them is to cover theft and loss, providing you extra protection in case you no longer have your iPhone. Beyond this, most of them cover manufacturer defects as well as accidental damage and include a deductible as just like AppleCare+ and Square Trade offer. Though it may be more expensive than other warranty options, some users would like to pay a bit more for loss/theft protection. You can check it in corresponding carrier's official website.

5. Protect Your Bubble
Protect Your Bubble is an online warranter offering protection plans for the iPhone. Its services include accidental damage from drops, theft, broken buttons, liquid damage, cracked screen, broken headphone jack as well as mechanical breakdowns. For %5.99 a month you get protection with a $50 deductible on iPhone if you need to file a claim. It seems to be more expensive up front compared to the other iPhone warranty options, but you can save on the deductible end of things.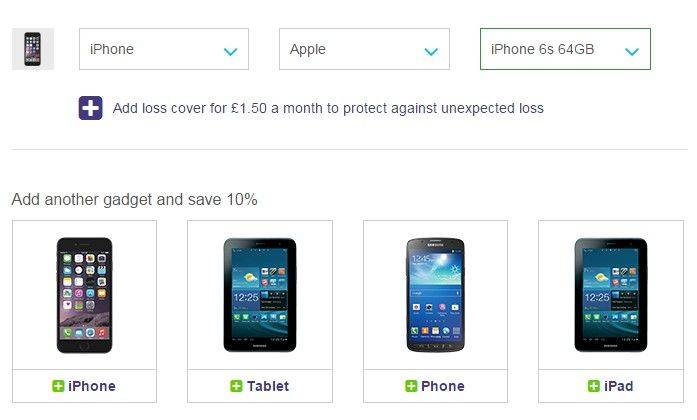 6. iPhone Care Pro Mac
To better protection for your new iPhone, what you need is not only paid insurances and warranties. You'd better own an optimizer for your iPhone 6s/6s Plus to keep performance. Tenorshare iPhone Care Pro is all-in-one iOS system care software released by Tenorshare. Inc to fix all iOS issues and optimize your iPhone to the best performance. It is equipped with 9 utility features and concise interface. By comparison to above iPhone insurances and warranties, iPhone is far cheaper and practical. Download and have a try on it for free.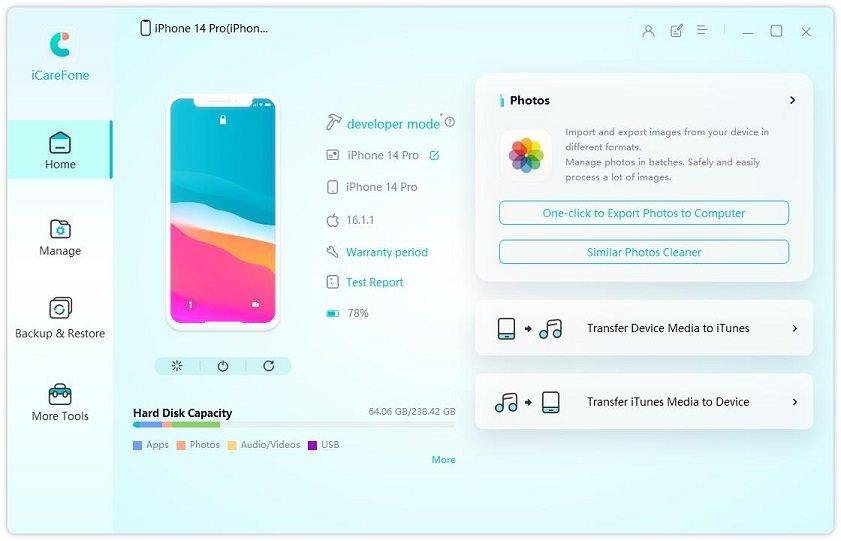 Here are 6 top insurances and warranties for your iPhone 6s/6s Plus/6/6 Plus/5s before you make decision. Also it can be applied to all Apple produces including iPad, iPod and Mac. If you have any question, please leave it in the comment section.