Top 4 Apps to Hide Photos and Videos on iPhone & iPad
by Jenefey Aaron Updated on 2019-07-25 / Update for Optimize iOS
Everyone likely has a few photos sitting on their iPhone they'd rather nobody else see.Then you've to need a secure App to hide photos and videos by password-protecting them on your iPhone or iPad. You can hide them behind a calculator, or locking them. Most of these applications create a special hidden folder, to which you can transfer your personal pictures. Here's a rundown of some of the top applications to protect pictures on your phone.
TOP 1: Private Photo Vault
Private Photo Vault allows you to import photos into albums and hide them behind a PIN lock.
Beyond basic password protection, the app has two other bonus features called "break-in report" and "decoy password." If someone tries to enter the app, it will secretly take a photo of the person and log their GPS location so you can see who was trying to access your private photos. You also have the option to set up a decoy password that launches a different set of pictures.
Private Photo Vault is available for iOS devices.
Price: Free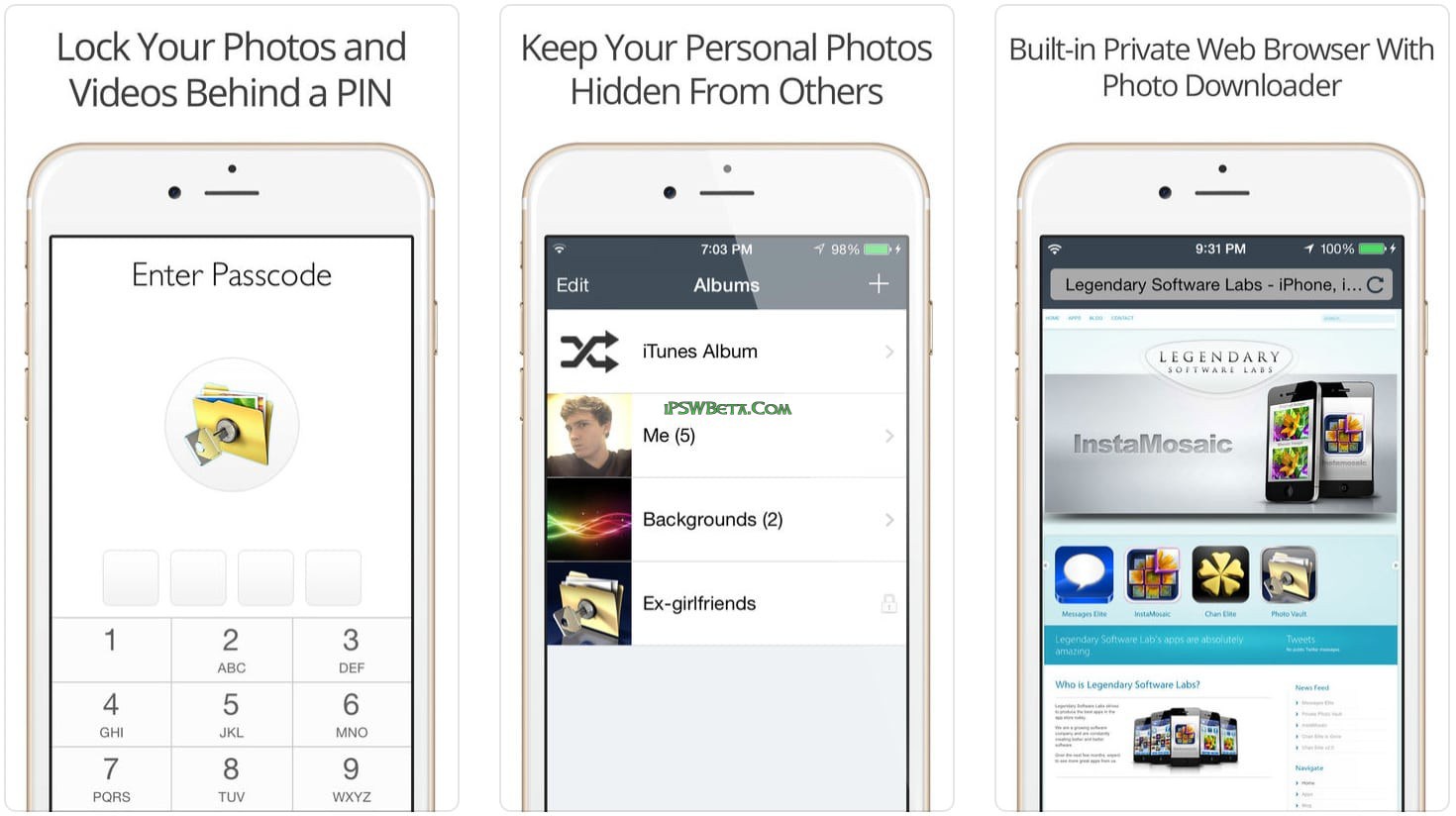 Top 2: Best Secret Folder
If you don't want anyone to know that you downloaded a privacy app, try Best Secret Folder. The icon is disguised as "My Utilities," so no one will ever guess there are private photos tucked away in your phone.
Once you open the app, you can set a password, have it emailed to yourself and write a hint for it. The only downside is that you can't forget your password, because there is no way to reset it.
In addition to password-protected photos, the app will auto-capture photos of nosey intruders and record their location. You also have the option to export your photos to the cloud, email, Dropbox, Google Drive and more.
Best Secret Folder is available for iOS devices.
Price: Free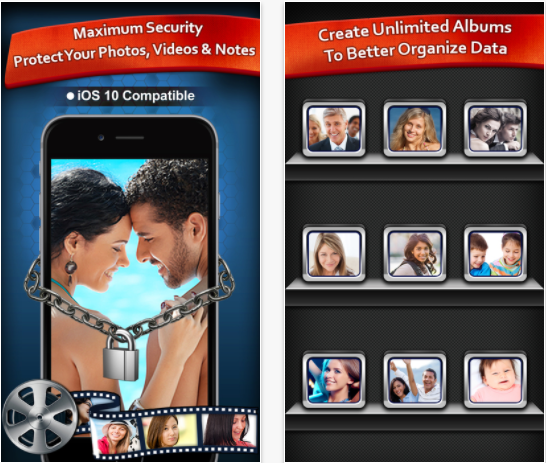 Top 3: KeepSafe
If you're looking for a simple app with basic password protection for photos and videos, check out KeepSafe. Simply type in your PIN and import photos to albums in the app. After importing photos, make sure you erase the photos from the gallery on your phone, since the app does not automatically delete them.
To access bonus features such as fake PINs, break-in alerts and customized passwords for individual albums, you can upgrade to the premium version in the app's settings.
KeepSafe is available for both iOS and Android devices.
Price: Free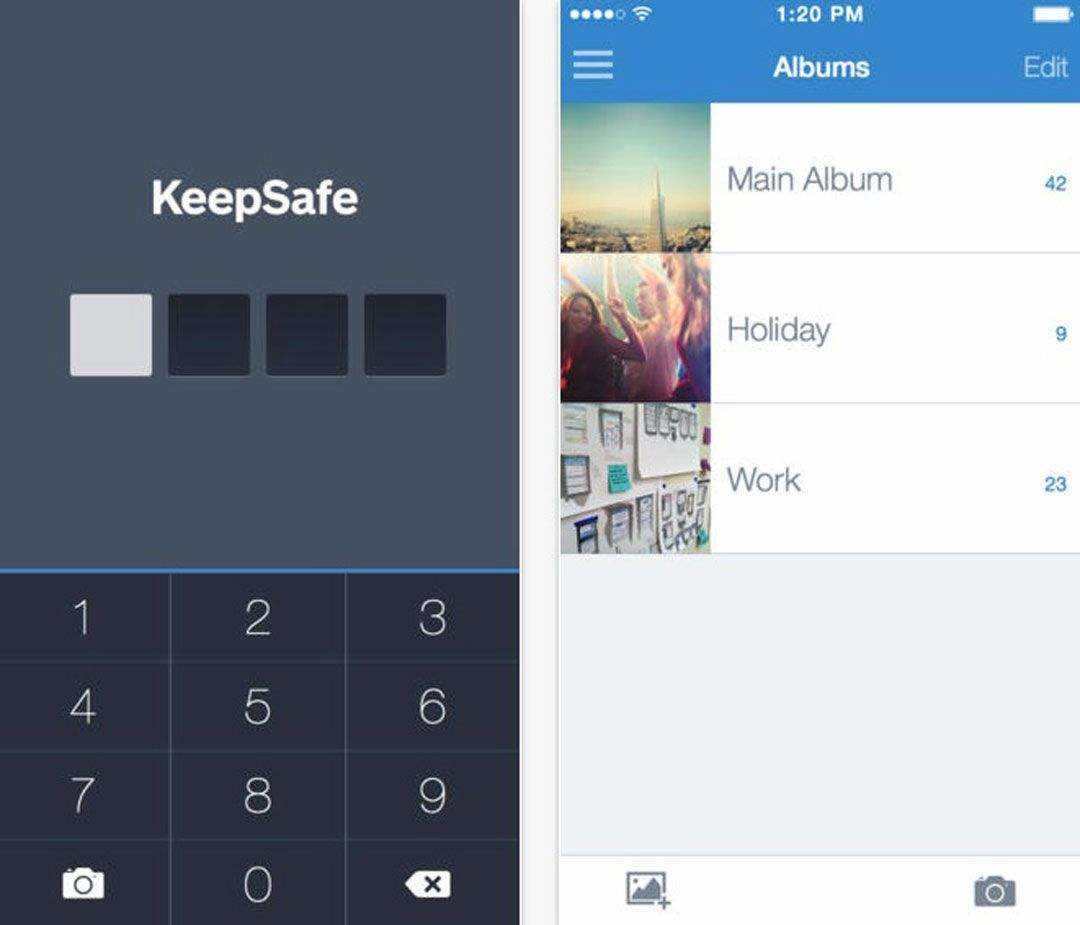 Top 4: KYMS
When you download KYMS, the app's icon is disguised as a calculator:
When you launch the app, a fully functional calculator appears. All you have to do is punch in your 4-digit PIN number and the equal sign, and you have access. Along with hidden photos, you can store PDFs, Word documents, Excel spreadsheets, PowerPoint presentations and text files.
KYMS allows you to import media from your computer, camera roll, the web and more. It also supports Wi-Fi, so you can easily sync your collections between devices.
KYMS is available for iOS devices.
Price: Free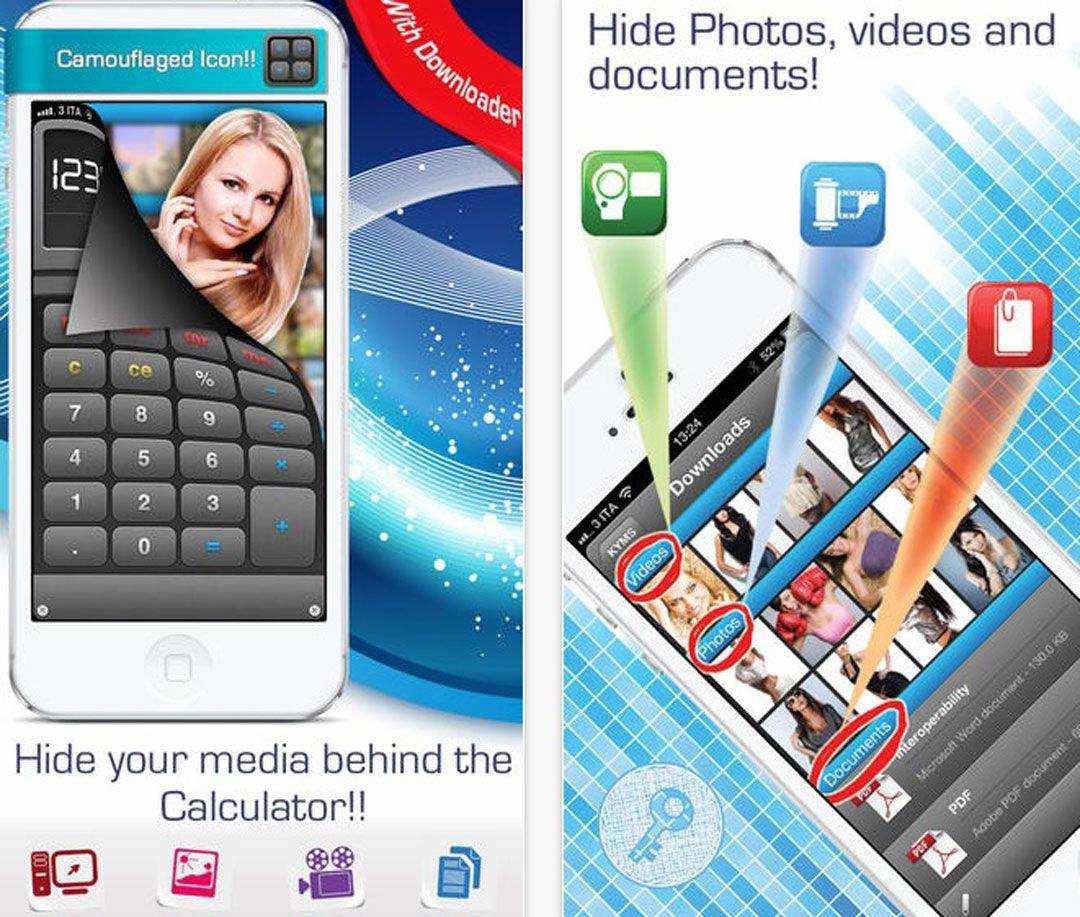 Except what we mentioned above, you can also lock and manage your private photos & videos very easily using Tenorshare iCareFone. With the photo-encrypted feature, you can hide pictures and video apps without deleting and protect your privacy securely , just click here to give it a free download and try.