Top 10 Solutions to Fix Why Does My Music Keep Pausing on iPhone
by Anna Sherry Updated on 2021-10-07 / Update for iPhone Tips
"Well, I was listening to music on my iPhone 13 but suddenly it started pausing itself, randomly. I wasn't using my headphone at that particular moment but I did restart the device quite a few times to fix the issue. But I still haven't been able to figure out, why does my music keep pausing."
This is an issue reported by numerous iOS users. When they are listening to the music on their iPhones or podcasts or audiobooks or Spotify; the iPhone keeps pausing or skipping automatically. This is most probably a system related issue but not to worry, we have detailed a few fixes in the article below.
Part 1: Why Does My Music Keep Pausing?
"My music keeps pausing on my iPhone" It is the concern for most of the users after they updated their iOS. Mostly, iPhone music keeps skipping or pausing on its own. It is possible some of the users may have encountered the said issue due to faulty headphones, but the same cannot be said for all the users.
As far as we know, this is a system related issue and in order to help you to deal with it, we have provided the following article.
Part 2: Before Fixing, Backup Your iPhone
If music keeps pausing iPhone you need to get it fixed immediately. But before you get into the solutions and implement them one by one, you must back up your iPhone.
While the detailed solutions can be executed very easily, there is always a possibility of data loss. So, it is better if you back up the device.
Now, you have the option to use iTunes on iPhones but we think it will be better for you to stay from that laggy and bugged application. The better option is to use iCareFone - Free iOS Backup Tool and its "Backup and Restore" function. It is quite a capable program, able to backup and restore your iOS device without the help of iTunes, selectively.
iCareFone is capable of making a backup of your iPhone data for free, including WhatsApp.
Restore the files are also very easy.
Selective backup and restore are also available.
Compatible with the latest version of iOS.
Part 3: Now Top 10 Solutions to Fix "Why Does My Music Keep Pausing" on iPhone
Here are the fixes for "my music keeps pausing on iPhone when I get messages" issue on your iPhone.
Solution 1: Change headphones
If the iPhone keeps pausing and skipping music while you are using headphones, then change the headphones.
It is possible that it is not a problem of your iPhone but appearing due to faulty headphones you are using. So, change the headphone, if it stops happening, then you are sure that the headphones were the cause behind it. But if it keeps happening after that, move on to the next fix.
Solution 2: SRestart iPhone
While; my iPhone keeps pausing music issue seems like an issue that requires a drastic solution, it is possible a basic fix like restarting the iOS device may help.
The restart method of iPhone has faced a few changes over the years. But it can be categorized into 2 parts:
iPhone 8 and iPhone 7
Step 1: Simply, press and hold the Side button and the wait for the Slider to appear on the screen.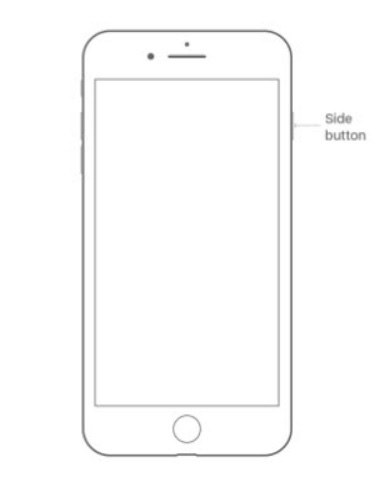 Step 2: Now, drag that slider to the edge of the screen and the iPhone will be turned off.
Step 3: Now, wait about 30 seconds before turning the iPhone on using the same procedure.
iPhone X
Step 1: Press and hold the Side button and any of the Volume button together and wait for the Slider to appear.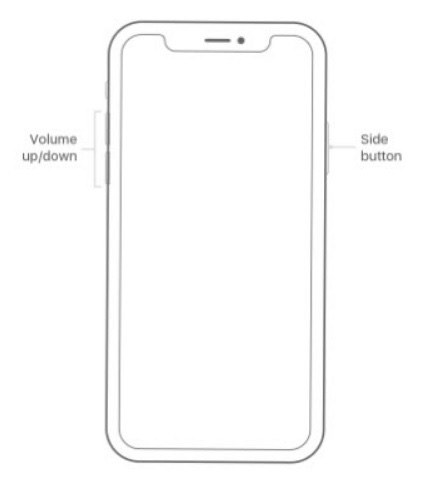 Step 2: Then, drag the slider to the edge of the screen and turn off the device.
Step 3: Then, just wait a few seconds before turning on the device using the same method.

Solution 3: Remove and re-download Songs in iPhone

If the iPhone keeps pausing when playing music, it is possible removing the songs and downloading them may help you to get rid of the said issue. Here are the steps:

Step 1: Open "Settings" on your iPhone and tap on "General".
Step 2: Then, tap on Storage and iCloud Usage".
Step 3: Now, tap on the option "Manage Storage" and a list of all iPhone apps will be visible. Select the "Apple Music App".
Step 4: From there, choose "Music" and tap on "Edit". After that, tap on "All Songs" and tap "Delete".

Wait for the procedure to get finished. After all the songs are deleted, you need to –re-download your song collection.

Solution 4: Re-install the Music App on Your iPhone

Now, it is time for re-installation of Music app as iPhone 8 keeps pausing music. Here are the steps:

Step 1: Make a long press on any of the app icons on the Home screen. As all the icons start to jiggle, you will find a small "X: icon at the top left corner of the screen. Tap on this icon located on Music App.
Step 2: In the following panel, there will be a small confirmation box with a "Delete" button, tap on it and confirm.

Now that the Music app has been uninstalled, download the said app from the App Store again.

Solution 5: Sync Music Again

Another potential way to fix the iPhone music issue is to sync the music from iTunes once again. If the issue appeared suddenly due to some corrupted files, then re-syncing the music again will eliminate the issue, immediately.

Solution 6: Try to Turn Off Siri

All the iPhones are equipped with Siri and turning it off, may help you with the said music issue. Each time Siri wakes up, there is a possibility that it may provide interference with music play.

Step 1: Open "Settings" and tap on "General".
Step 2: Then, tap on "Siri" and then tap on the button beside it to turn it off.
Step 3: Lastly confirm your action by tapping on "Turn Off
Siri".

Solution 7: Reset Network Settings

Resetting the network might be the best possible way to fix the issue:

Step 1: So, go to "Settings" and then navigate to "General".
Step 2: Then, navigate to "Reset" and then tap on "Reset Network Settings".
Step 3: You may be asked for the passcode, provide it and then you have to confirm the action by tapping on "Reset Network Settings" again.

Solution 8: Disable Raise to Wake

Another way to fix your iPhone music issue is by disabling the option "Raise to Wake".

Step 1: Simply, go to the "Settings" of your iPhone and choose "Display & Brightness".
Step 2: There is a button available, tap on it to toggle.

Solution 9: Check Your iOS Version and Update to Latest

It may be surprising to you but in most iOS related cases the actual issue gets fixed after an iOS update. So, you should update the iOS version of your iPhone in order to get this issue fixed. Follow the steps below to update the iOS version:

Step 1: Navigate to "General" via "Settings" on your iPhone.
Step 2: After that, tap on "Software Update".
Step 3: Then, tap on the "Download and Install" option.
Mli>Step 4: Lastly, tap on "Update iOS Now" and the newer version will be installed.

You may have to provide the passcode for your device. But most importantly, you have to connect the device to Wi-Fi beforehand.

Solution 10: Repair Your iPhone System

After numerous reports of Spotify music keeps pausing iPhone even after implementing all the other fixes on this article, we thought it would be helpful to the users to use a more effective solution and repair the iOS system altogether.

As the issue is system related, repairing the iOS altogether will give you the upper hand. The program we are talking is called Tenorshare ReiBoot and it is capable of repairing any issue with the iOS system very effectively. The implementation of the procedure is also very simple, let's have a look:

Step 1First, download and install ReiBoot on your computer, then launch it. After that, connect the iOS device to the computer. After the device gets detected by the program, click "Repair Operating System" tab on the main interface.

Step 2 Click "Fix Now" visible on the following panel and proceed to the next page. Then, click on "Browse" on the next page and then click "Download" in order to get the firmware on your computer.

Step 3The download of firmware will start immediately. After it is completed, click on "Start Repair" and the program will start repairing the iOS system immediately.

As soon as the procedure is finished, you will be notified on the screen.
Extra Tip: Best Tool to Sync iTunes Music to iPhone without Any Limitation
Now, if we look at everything from the beginning, you will find that it is all about the music files and its inability to sync properly. So, all the blame goes back to iTunes. One of the most overrated apps on the Apple system.
But it helps users to sync music so it is necessary. But there are programs available that are capable of the same thing and do a much better and more efficient job. The program we are talking is called iCareFone from Tenorshare. Yes, it is the one we mentioned before but this program is equipped with several functions including "Transfer iTunes Media to iPhone".
This is an extraordinary feature of the software and performs much better than iTunes sync. And we highly recommend it!
Video Guide: How to Sync iTunes Music to iPhone with iCareFone
Summary
So, if you are saying "my iPhone keeps pausing music on its own"; don't get worried. All the information are detailed in the above article. Follow them in order to get your iPhone music issue fixed. But if all else fails you may have to use Tenorshare ReiBoot - iOS System Repair to repair the iOS system from its core. A really potent tool that can fix any type of system-related issues on iOS.