Top 15 Camera Apps for iPhone 7/7 Plus
by Jenefey Aaron Updated on 2019-10-11 / Update for iPhone Tips
The iPhone's camera is one of the best of any mobile device. Yet, even this powerful camera could use a few improvements. One of the ways to take better photos using your iPhone 7 is to use an iPhone 7 Camera app that is designed to give you more control over the camera and consequently take better photos. In this article, we take a look at some of the best iPhone 7 and iPhone 7 plus camera apps.
1. Camera+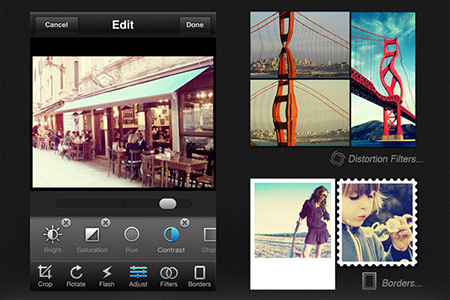 This camera app first made an appearance with the iPhone 4 and it has undergone a lot of updates since then to become one of the best iPhone 7 camera apps. Some of the improvements include better image stabilization and exposure control. It also comes with awesome clarity filters that analyze your images and make adjustments to help you take the best photos.
2. VSCO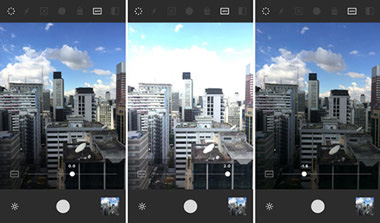 VSCO provides another very impressive camera app that like Camera+ allows you to adjust the focus and exposure to take the perfect photos possible. Yet, it is also one of the best photo editing apps for iPhone devices. With it, you can edit the brightness, saturation to create the perfect photo.
3. Manual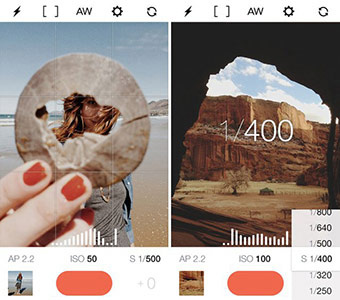 With the Manual iPhone 7 camera app you get a lot of options including full control of the shutter and white balance as well as exposure compositions and ISO. Despite its numerous advanced features, this app is actually very easy to use even for the beginner.
4. ProCamera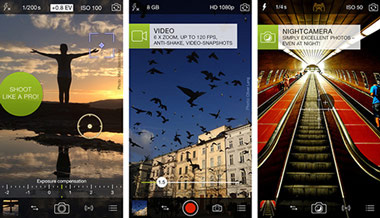 When looking for the best photo camera for the sole purpose of editing photos, ProCamera should be your go-to choice. This photo-editing app offers an ideal set of controls for both beginners and experts to fully edit iPhone photos. Its photo editing studio allows you to adjust the size and color of images and even correct any errors.
5. Enlight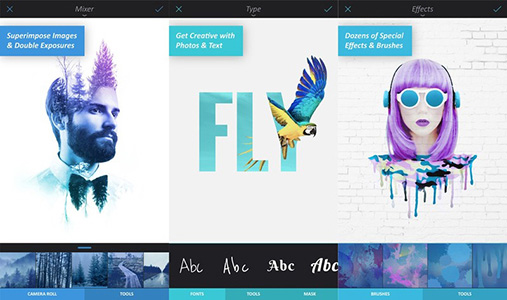 Apple chose Enlight as one of the best Apps of the year 2015, saying, "it is the best all-in-one photo editor." One of the reasons it received this coveted recommendation from Apple is the fact that it is easy to use and has awesome features to help you transform and ordinary photo into a work-of-art. You can use this app to add text to images, blend more than one photo or use some of its more advanced features like customizable features and so much more.
6. ProShot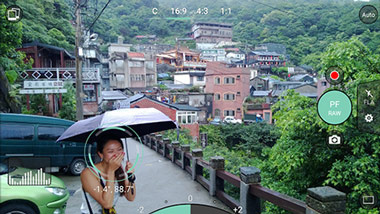 As the name suggests this is one of those more professional camera apps since it comes with a lot of advanced photo editing features. Controls like exposure, shutter speed and white balance are available at the push of a button and so is a video mode that allows you to capture video clips in DSLR fashion.
7. Facetune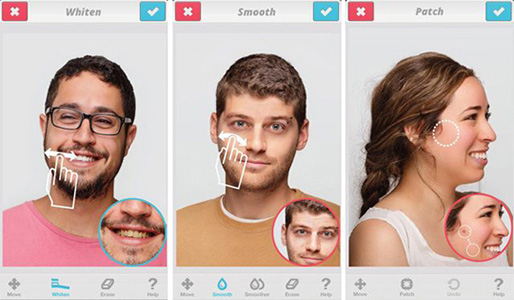 If your primary aim is to retouch photos, Facetune offers some of the best features to retouch a photo including the ability to remove blemishes, whiten teeth, edit the skin tone and even fill-in bald patches. Because of this, it is one of the most popular photo apps for retouching selfies and as such has become quite popular among users in more than 100 countries.
8. Snapseed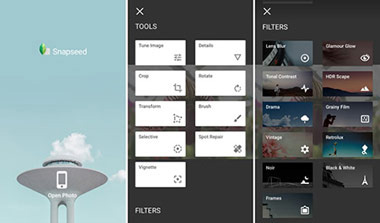 A free photo editing app developed by Google, Snapseed provides a simple way to edit and enhance photos you take with your iPhone. It comes with powerful auto correct features as well as cropping and straightening features and a wide range of filters. It also has the unique ability to edit only a section of the photo as opposed to entire image.
9. Hydra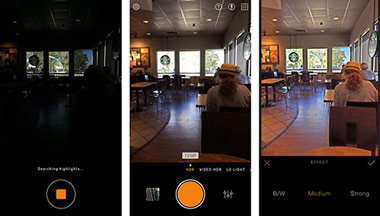 Hydra is a camera app that is designed to enable take photos even when the conditions are less than conducive. It is particularly ideal for taking photos in low light and can merge up to 60 frames to create a single high-quality image. Photos and videos you shoot with Hydra are in HDR and are further enhanced by the apps features including real-time zoom, low-light mode and many more.
10. ProCam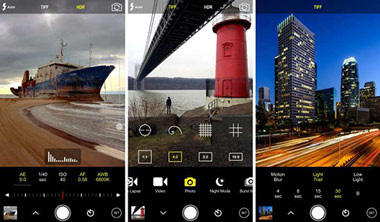 This is another camera app that Apple has consistently recommended as one of the best. It was selected as one of the best apps on the App store for two years running. It has incredible features that include DSLR functionality and quality photo and video editing features. But the interface may not be the easiest to use especially for the beginner. It is however worth the steep learning curve if you want a top-quality photo editing tool.
11. Polarr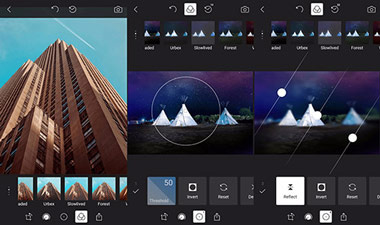 Polarr is a camera tool that is more ideal for editing photos than controlling how you take the photos. It has a wide-range of editing features that amateur and professional photographers can find useful. These include numerous filters, auto-enhance tools and more. You can also use it to create custom filters and edit a section of the photo. It also helps that Polarr is completely free.
12. NightCap Pro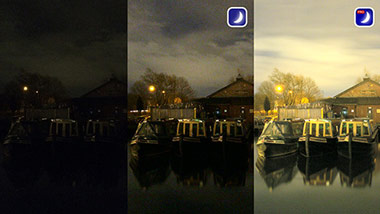 As the name suggests, this is the camera app to choose when you primarily want to take photos in low-light. It is designed to help you take high-images in the dark and even comes with an AI assistant to make that easier. It even comes with dedicated modes to take a photo of the night sky.
13. Instagram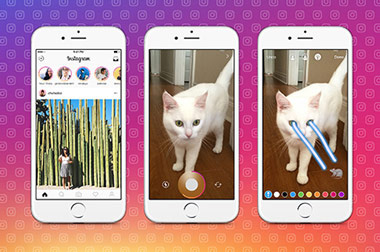 This list would be incomplete without the most popular photo app on the planet. Instagram may be more popular for sharing photos but it also comes with a wide-range of photo editing features including retouching and filters. It is designed to enhance the photos you take before sharing them.
14. Slow Shutter Cam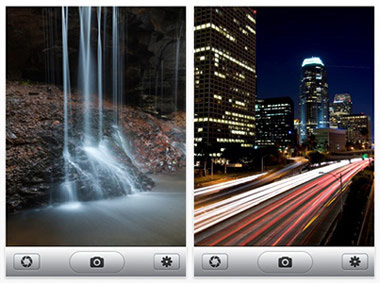 This app is ideal for taking long-exposure images, offering full exposure on your iPhone. It also three capture modes to choose from including light trail, low light and motion blur. The motion blur mode is particularly interesting since it can help you take quality images of objects in motion like a fast car going by you.
15. Layout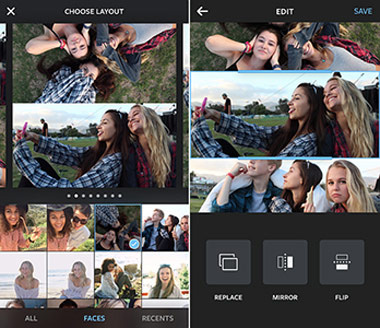 When you want to create awesome photo collages for Instagram, you should consider choosing Layout. Developed by Instagram for Instagram, this app offers a lot of tools to help you create unique collages. Some of these tools include mirroring and flipping of images. It is completely free to download and use.
Tenorshare ReiBoot – Fix iPhone Camera Problem and Other Stuck Issues
If your iPhone 7 camera is not working properly, there might be chances that something going wrong with the software. Luckily, with Tenorshare ReiBoot, the professional iOS system caring and repairing tool, you can easily eliminate any camera problems and iPhone stuck issues without losing data. Free download and install the program on your PC or Mac to start the troubleshooting process.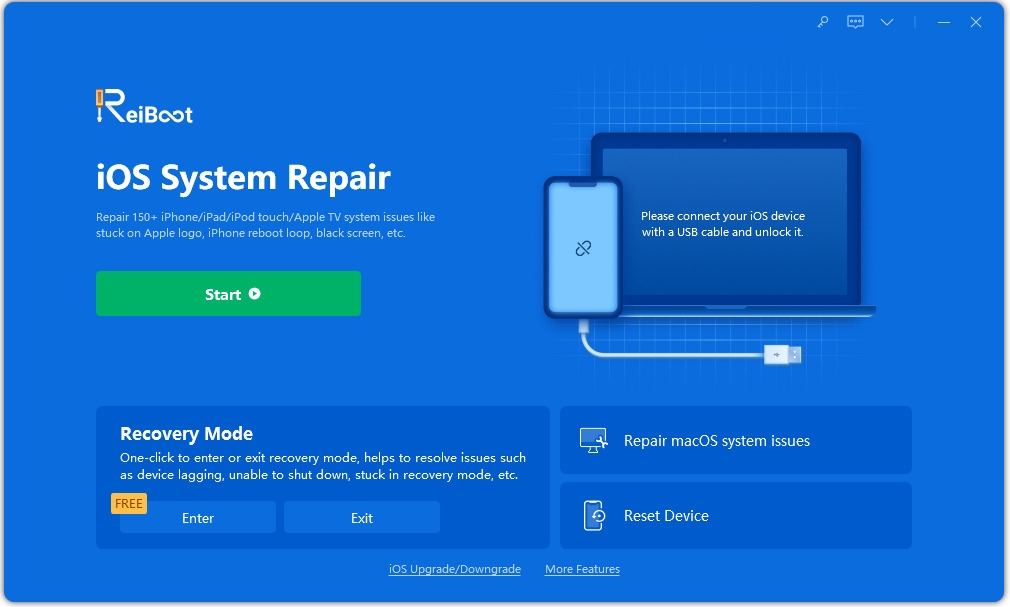 Summary
The above iPhone 7 Camera apps can each in their own way help you create a unique work-of-art with the images you take on your iPhone 7 or iPhone 7 Plus. Let us know which ones you like best in the comments section below.