How to Download Pokemon Go Joystick APK [Video Guide]
by Jenefey Aaron Updated on 2023-05-15 / Update for Android Tips
In this article, we have tried to find 7 very useful and effective fake GPS joystick for pokemon go apk and teach you how to install them on your Android Device.
You can watch the video to learn how to download the apps quickly or scroll down to learn more.
Video Guide: Joystick for Pokemon GO APK Download Guide
Part 1: 7 Working Pokemon GO Joystick APK
There is a significant amount of pokemon go joystick apk android. That's why it takes more time to find a reliable app. Here is our list of the best six Pokemon Joysticks for android users.
1. PGSharp - Best Joystick for Pokemon GO APK
PGSharp is a powerful pokemon go joystick for android users. It's free version is good enough for players. Not only PGSharp can spoof your location, but also its enhanced throw funtion can help you catch Pokemon in an easiest way!
2. Fake GPS Location - GPS JoyStick
Fake GPS Location – GPS Joystick by The App Ninjas is one of the best pokemon joystick apk that lets you fake your current location. There are plenty of setting options to provide better user customization. And thanks to the "JoyStick" option, you can change your GPS location to play Pokemon Go easily. You can also keep track of your previously explored favorite locations. Apart from that, the unlocked version of this app has been made available completely for free.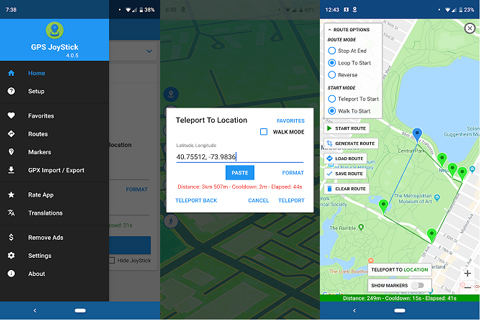 3. Fly GPS - Location fake/Fake GPS
Fly GPS is another reliable application that tricks GPS into believing that you are in a different location instead of your original one. It can also make the device believe that a user is in continuous motion. Because of these reasons, it has received a lot of attention specifically from the Pokemon Go players. It does not provide as many options as the previous one, yet it is quite interesting.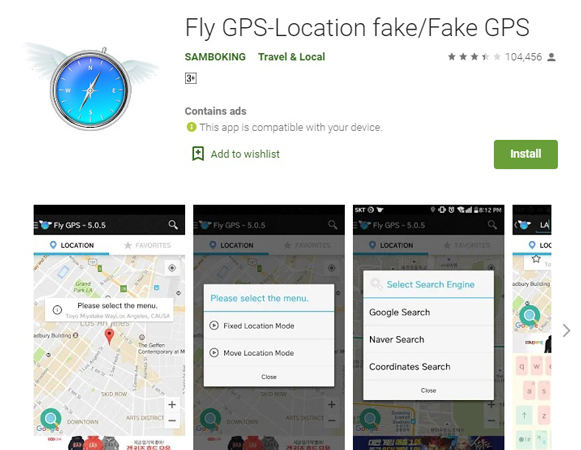 Learn more: >How to use Fly GPS for Pokemon Go on Android
4. Fake GPS Joystick & Routes Go
Although Fake GPS Joystick & Routes Go is a paid app, using this is still a good idea. It comes with significant options for securely and instantly changing your location. Apart from providing a better spoofing experience, there are plenty of options like changing update interval, speed, accuracy, altitude, and speed that can be modified according to your taste. Sometimes purchasing a paid app is a better idea as compared to some free apps that might cause damage.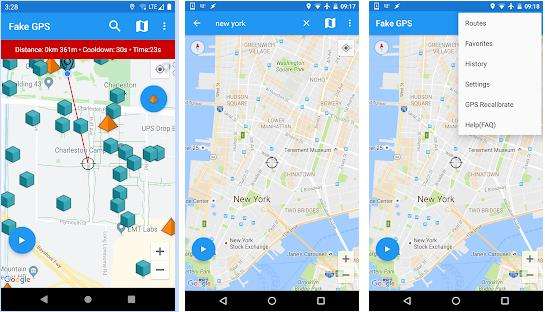 5. Fake GPS Location - Joystick and Routes
Fake GPS Location-Joystick and Routes is another useful app that has been created by Evvezone. There are three modes in this game. Fixed mode is free. And Route and Joystick modes are premium. Joystick mode is the most advanced location spoofing mode. Apart from walking, driving, and cycling, it can also simulate flying. This mode can be very advantageous to be used specifically for location-based games like Pokemon Go.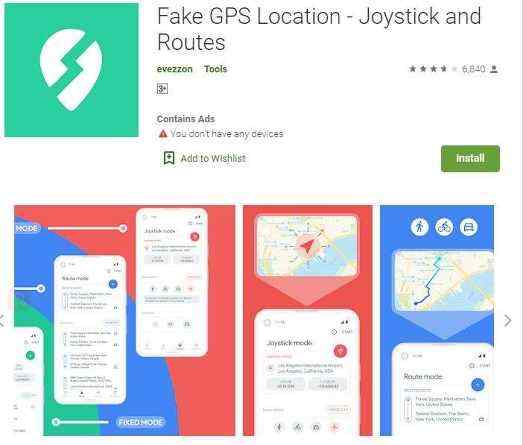 6. Fake GPS Go Joystick
Fake GPS Go Joystick apk is an excellent app to be used for spoofing the location of your device. It provides more ease and convenience for performing plenty of in-game activities like catching Pokemon without physically going anywhere. Apart from spoofing GPS, there is a Joystick control that allows your player to move in any specific direction. There are three speed settings that are walking, jogging, and running. Furthermore, this app allows you to add locations and routes to your favorite list.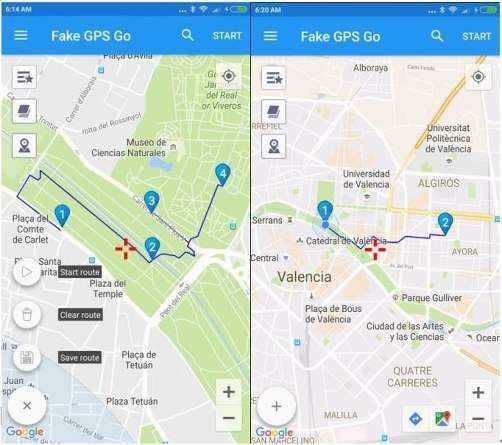 7. Mock GPS with joystick
Mock GPS with joystick is a trusted application for giving fake locations to any game and app. Marlove.net has tried its best to make it an exceptional app. There are plenty of configuration options available in this app. One can easily update his location with the help of Joystick. The user-friendliness of this app is another admiring factor. Before using, you are required to set location mode at "high accuracy".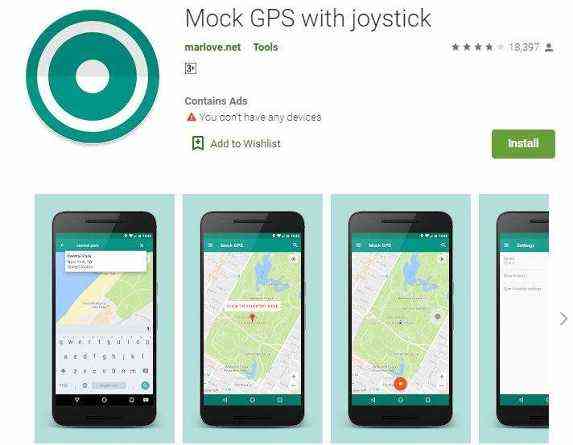 Part 2: Fake GPS Location On iPhone With iAnyGo
Android users are not the only ones that want to enjoy the facility of spoofing GPS to have a better gaming experience while playing Pokemon GO. For those iOS users who are looking for a gps joystick pokemon go? The Tenorshare iAnyGo is the best choice for spoofing GPS in any iPhone device without jailbreaking it. It also supports simulating GPS movement with user-customized support. Apart from a single and two points, there is a Multi-point Route so that you could have the best user experience.
Download and launch Tenorshare iAnygo on your computer.

Connect your iPhone to your computer. Tap on the trust button if there is a popup message appearing on your iPhone device.

Select Change Location mode and search a desired location from the map. Then click Start to modify, and your location will be changed at once.
If you want to know more about simulating GPS movement in a single, double, or multi-point route, watch the following video here.
Summary
So, that is it. After reading this article, now you have plenty of options to choose the most compatible fake GPS joystick for pokemon go apk. According to our point of view, Fake GPS Location - GPS JoyStick is the best free option for android users. However, if you do not mind spending a little bit of money then there is Fake GPS Location - Joystick and Routes for you to get a premium experience. Of course, other applications are also useful. And Tenorshare iAnyGo should be the best choice for iPhone users.
Freely Change GPS Location without Jailbreak!
Plan a route by selecting two or multiple spots on the map
Easy to simulate GPS movement based on customized route
GPS joystick to take better control
Import GPX file to start a designed route