Magisk Fake GPS Guide [iOS/Android]
by Jenefey Aaron Updated on 2022-12-20 / Update for change location
Do you know the Magisk Fake GPS? This application will help you root your device and avail of some amazing features. If you are new to this, then let's have an understanding of it and how you can easily spoof your location.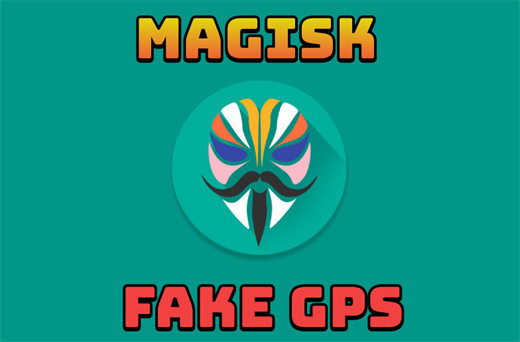 Part 1: What Is Magisk Fake GPS
If you want to gain root access then there are some requirements for it. You will need an application Magisk that will help you get root access to your device. After rooting your device by installing Magisk, can you use Magisk fake location.
With the Magisk application not only will you be able to spoof your location but will enjoy its major features which are as follows:
It has Android verified boot. 
It can easily bypass the safety net check.
It can help you in getting access to the root folder of your android to change some files that are not accessible otherwise.
Any kind of customization you want to do in your device i.e. change boot animations, flash screens.
Accessing modules by improving the usability of android i.e. quick switch.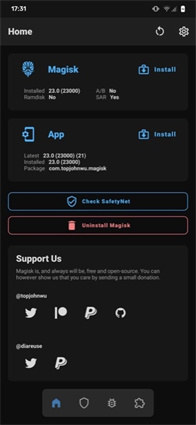 Part 2: Can We Fake GPS without Magisk
The answer is "yes". You can fake GPS without Magisk or any rooting application. There are numerous applications available that will help spoof your location. Although, it's an alternative that can be used by users. 
However, security concerns and glitch problem is something you might want to reconsider. For a pleasant and hassle-free experience, you need to find an application that is error and glitch-free and rises above the safety concerns too. 
Therefore, we recommend you some apps to Fake GPS without Root and also easy to download. Whether for Android or iOS users, there is a detailed guide for you.
Part 3: How to Fake GPS on Android without Magisk
If you are looking for a way to modify your location without using the magisk gps spoof method, here is an example of how you can fake your location on android. The application that we will use to help demonstrate the process is "Fake GPS Location". 
Install the Fake GPS Location from Play Store on your android.
Open the "fake gps location" application.
Now drag the map to the place where you want to go.
Tap the green button and you will be at your desired location.
This is how location can be altered on android without Magisk. And there is also a video guide which is easier to follow.
Part 4: How to Fake GPS on iOS without Magisk
If you are an iPhone user, the process to modify your location will be a bit different. Don't worry because we will devise the best application. The best substitute of gps joystick magisk for any iOS user to fake GPS would be Tenorshare iAnyGo. As it does not need to jailbreak an iPhone. Following are the steps to Fake GPS with iAnyGo:
Launch the program on your computer. The default mode should be 'Change Location'.

Connect your iPhone to the computer via USB cable. Now unlock your device and click on the "Enter" button to get started.

Enter the address/GPS coordinates that you want in the search box. Then click "Start to Modify". This is how it's done and now your location will be changed at once.
This is how you modify your location without having to use any fake gps magisk module on iDevice.
Final Words
We hope that now you have a good understanding of how to spoof your location. We covered the way of rooting the device by using the magisk fake gps application and also showed how location can be altered and modified on android and iOS devices without using rooting applications. So, sit back, relax and happy spoofing!