Best Guide: How To Spoof Jurassic World Alive [iOS/Android] 2023
by Jenefey Aaron Updated on 2023-07-21 / Update for change location
Jurassic World Alive is a sensational location-based game that draws inspiration from a famous movie series. The game revolves around the players collecting dinosaur DNA from different locations and engaging in battles. Being a location-based game like Pokemon go, Jurassic world alive players often spoof location to quickly teleport and collect DNA faster to continue playing. In this guide, we will show you how to spoof Jurassic World alive in safe ways for iOS and Android users.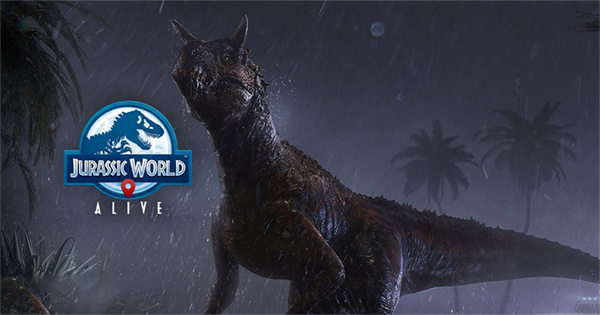 Part 1: Can We Spoof Jurassic World Alive
Short answer, yes. Long answer, not everyone can roam about every day all the time and play video games on their phones. But that doesn't stop gamers from playing this wonderful and challenging game. To emerge as the best collector, you can spoof location using software and teleport to any place worldwide. How? Read along to see how to spoof Jurassic World alive Android and iOS. 
Video Guide: How to Spoof Jurassic World Alive?
Part 2: The Benefits of Spoofing Jurassic World Alive
Before diving into how to spoof in Jurassic World Alive, let us have a look at the benefits that spoofing in this game brings:
Bad weather may prevent you from travelling, but that doesn't mean you have to stop collecting DNA.
You might be another grounded teen or one with curfew hours. Let none of that stops you from playing this power game.
Laziness and family time often make us want to stay back home. You wouldn't have to walk miles and be gone for hours to play this game. Just sit back and teleport!
Augmented reality and location spoofing are the cherries on top of location-based games like Pokemon go, Harry Potter, and our favourite Jurassic World Alive. Use this messiah to level up your game like no other and conquer it all! 
Part 3: How To Spoof Jurassic World Alive iOS [100% SAFE]
In a world where the internet is stuffed with ads and irrelevant fraudulent information, it is often difficult to find a safe and easy to use spoofer that can help us with what we need without the fluff. People often get stuck with scams and end up losing their game progress. 
As the bearer of good news, we bring to you Tenorshare iAnyGo, the perfect teleporter on the internet. This is a powerful, safe, and trusted tool that lets people spoof their location. It works perfectly on any location-based app and is a wonderful option for you when playing Jurassic world alive. Let us see how to spoof jurassic world alive iOS using Tenorshare iAnyGo.
Click the Free Download button to install and launch iAnyGo on your PC or Mac. Go to Joystick movement.

Connect your device to iAnyGo via a USB cable.

The last step is setting your moving speed. Then start to joystick your movement freely to obtain rewards on the game.
Tenorshare iAnyGo is a brilliant software for gamers who enjoy playing location-based games. It eradicates all the disadvantages of location-based games such as safety issues and much more. 
Tips for using Tenorshare iAnyGo:
Zoom into your map to have a clearer look at your new locations.
Pause or stop your movement any time by clicking on the stop button.
You can also explore nearby locations by directly using the joystick and travelling.
You will have access to historical records of locations visited. This will help you travel back to interesting locations.
Part 4: How To Spoof Jurassic World Alive Android
As an Android player of the Jurassic World alive game, you might be wondering how to GPS spoof Jurassic World alive on your non-ios device. Don't worry, we got you covered. The fake GPS location app by Lexa is a great alternative to Tenorshare iAnyGo for your android device which you can use for free to spoof your location and gather rare dinosaur DNA hassle-free. 
You'll just have to go to the developer options and select a mock location feature to enable location spoofing, but it's a one-time affair. After this, spoofing location will be a child's play for you.
Part 5: Review: How To Spoof Jurassic World Alive Reddit
The Reddit community also devised a sub to learn and teach about how to spoof jurassic world alive. However, the posts did not have much legitimate information about real spoofers and were largely confused and ambiguous. 
The reality with good quality spoofers is that they should be easy to use and should not waste your time. Reddit users also show some dissatisfaction with spoofers that need jailbreaking and rooting. 
The End
If you're also someone looking for how to spoof Jurassic World alive, especially if you're an iOS user, then Tenorshare iAnyGo is the perfect tool for you. As an Android user, fake GPS by Lexa is also a must-try app that will help you collect rare DNA without having to leave your bed!