Mock Location Huawei: What And How
by Anna Sherry Updated on 2021-04-25 / Update for Android Tips
While navigating through different apps and games or traveling abroad, mobile GPS location holds a great deal of our attention. And while traveling in some other country, you would feel agitation when unable to enjoy your home streaming services or apps. So mock location is the best way to avoid all this frustration. As Huawei is one of the most typical and popular types of Android, we bring you the complete set of introduction of mock location huawei.
Part 1: What Does Mock Location Mean
For many people, mock location is a developer setting that helps developers stimulate location on a device for testing purposes. But now, it has been used by many people to alter their location for different reasons. Mock location helps us change the location on our device manually to any other places. And allowing developer option is not a very easy approach but a hidden developer setting in the Android operating system.
Part 2: How To Allow Mock Location On Huawei
To allow mock location Huawei, first, you needed to enable the developer's option. To allow mock location on Huawei p20 and almost on every other devices, this is how you can do.
Go to settings > About phone, and locate the build number.

Tap the build number by 7 times. This will unlock the Developer Option.
Go back to the Settings, and you'll see a Developer Option there.
Turn it on, and you will find Select Mock Location app. Click on it and you can choose an app to mock location if you have.
Part 3: How To Set Fake Mock Location On Huawei
You can set a fake mock location on Huawei to enjoy the different kinds of location-mediated apps. We summarized the following best options for the fake Mock location on your Huawei.
Change the location in AppGallery
Just log in to the AppGallery, navigate to Me > Settings > Country/Region. Select the place you want to set as a mock location. You can change your country or region about 50 times in 90 days. It may cause that you cannot use some functions. To enjoy uninterrupted access to services, it is good to not change location frequently.
Use Fly GPS
Fly GPS is a famous application that can help Huawei fake GPS. Using this application, you can switch from one location to another. Games like Pokémon Go provide prominent popularity to this application as it brings ease for the players.
First download this application form Google Play Store, and install it on your Huawei with all need permissions allowed.

Go to Developer Settings > Select mock location app, and choose Fly GPS.

Open Fly GPS, select the places you want to mock, and you can now find the GPS on your phone changed.
You can also add many locations under the list of your favorite locations.
Use Fake GPS Location
Fake GPS Location – GPS Joystick is an app that can act as fake GPS for Huawei or for any other android devices. It has specific features that allow you to enjoy different options. And what's more, it has joystick that help you change location more smoothly. All these advantages let you mock location with a better experience. You can follow the same steps below to enable it on your Huawei.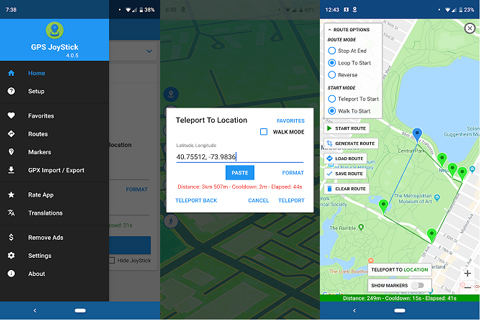 Download VPN To Fake Location
Many people regularly search on the internet about how to change location on Huawei, well a VPN sometimes allows you to fake your location. It means that you can enjoy your home location streaming services and apps while traveling in different countries, or vice versa. There are many VPN apps you can find like Nord VPN and it is easy to use on your phones.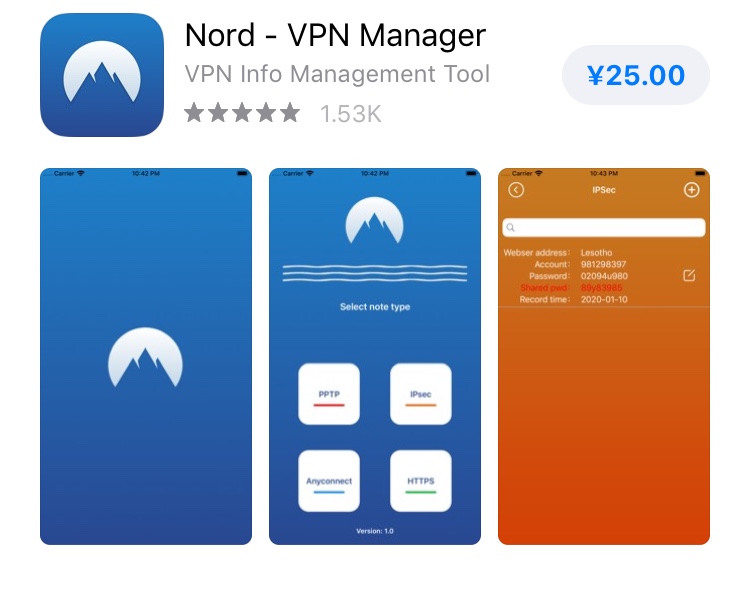 Part 4: How To Mock Location On iPhone
As you may ask that what if I use iPhone and how to mock location on it, we bring you the best method to freely change GPS location on your iPhone without jailbreak. Using professional Tenorshare iAnyGo, and it has three modes, including change location, single-spot movement and multi-spot movement. You can easily change your iPhone location anywhere and simulate different routes as well. This is how it works:
Download iAnyGo and launch it on your pc; the default mode is Change Location.

Connect your iPhone with your computer via a USB cable and click Enter from your device.

Search the address in the search bar that you want to change. Click on the Start to Modify. That's all.

As for Single-spot movement and Multi-spot movement modes, it is the same to select the places you like and click on Start to Move. You can also choose speed and moving times in these two modes. Watch the following video here.
Conclusion
Mock location allow us to teleport our mobiles into a fake location and fake the GPS for android. This will help you to enjoy unbothered access of different apps. With our above-mentioned simple ways, you can now easily change a fake location to Huawei or another android device. Using different GPS apps and VNP, you can easily mock location huawei. Plus, using Tenorshare iAnyGo, you can easily change your location with the simple steps on your iPhone.
Freely Change GPS Location without Jailbreak!
Plan a route by selecting two or multiple spots on the map
Easy to simulate GPS movement based on customized route
GPS joystick to take better control
Import GPX file to start a designed route
Change up to 15 iOS devices' location on 1 PC/Mac