How to Turn Off Location on Life360 without Anyone Knowing and Better Ways in 2023
by Jenefey Aaron Updated on 2022-12-21 / Update for iPhone Tips
My phone is set to be tracked by life 360, Can I turn it off without being noticed by others? Or is there any way to prevent my real location being tracked?"
Yes, you can turn off location on Life360. And you can also use iAnyGo to fake your location on Life360. Privacy really matters a lot and for most of us, so anything that can interfere or keep on tracking 24x7 might result into feeling of anger to stop it! You might be one among the users of Life360 and always be connected to your family or known ones. However, you might feel it would be good to turn it off.
We will have a look on the different effective methods as solutions to how to turn off your location on Life360 without anyone knowing. At the same time, we also provide other better methods with you.
Part 1: What Is Life 360
In simple words it is a GPS tractor used to connect people and know about their real time location. It released in 2008, belongs to a San Francisco based company Life360 Inc.You can use this app on both iOS and Android phones.
It offers a private family map that privately shows the current location of every members to each other in that circle. By the way, a circle is a private group of friends, teammates, family, or else who wants to connect and know about the location of each other in real time.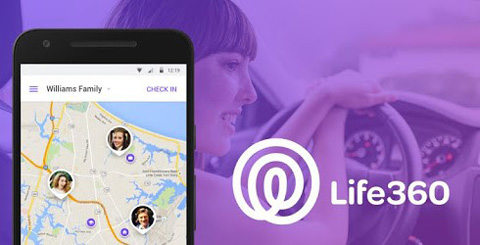 Part 2: How do I Turn off Location on Life360 without Anyone Knowing
Sometimes, you may want to turning off the location tracking on Life360, so that other people can not see your location, then you can do some private things.In this case, you need to have idea about some methods that can help you to switch off the sharing of your mobile's location on Life360.
Method 1: Turn Off Your Circle's Location on Life360
It is possible to turn off sharing the details about your location to others in a circle. You can also select a circle from which you want to disconnect! Following are the steps: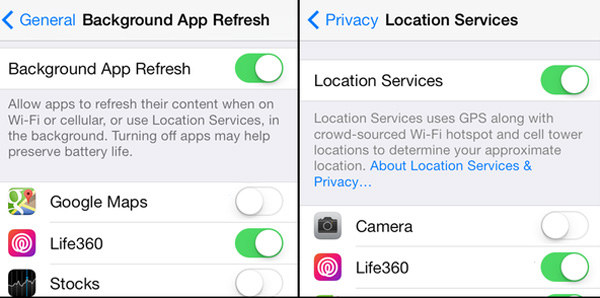 Launch the app and click on "Settings" at the right corner on the bottom.
Choose a circle to stop your location sharing on the top of the screen.
Tap on "Location Sharing".
Click on the slider to disable it.
Check on the map, it will display – "Location Sharing Paused"!
Method 2: Disable GPS of your Smartphone
Turn off the GPS location settings can also be a nice method. And it can be done in following ways:
Disable GPS feature on iOS:
Launch the "Setting" in your smartphone.
Find "Personal" Category and open "Location services".

Disable GPS location services.
Setting GPS off on Android:
Go to the "Settings" of your phone.
Scrolling down to access "Privacy".
You will find an option of "Location".

Turn it off to disable location tracking for apps.
Method 3: Turn on Airplane Mode on Your Phone
A quick way to turn off sharing any more information about your further change of locations is to enable "Airplane Mode". You can see a while flag with your last saved location.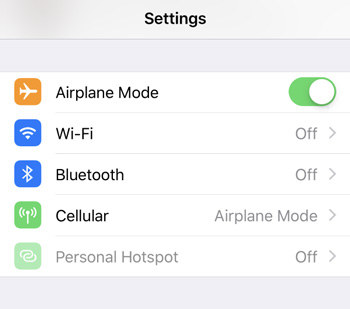 It will pause of the internet/data and GPS connection of your smartphone. So, if you so not need internet then this is the option that you can prefer to stop others from getting updates about your location!
Method 4: Delete Your Phone's Life360
You might be irritated with using the app at any point of time and decided to uninstall it from your smartphone. In this case, you can delete you complete history of locations by removing your account permanently from the home settings.
So for deleting the account you need to cancel its subscription either paid or free to disappear from the circle. Then you can uninstall the App.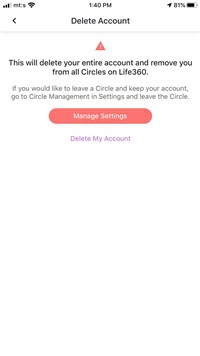 Part 3: Fake Location on Life360-Best Ways to Hide Location on Life360 without Anyone Knowing
You can spoof or set a fake location to hide the details about your current location from others! So if you are looking for a right way to solve your problem of how to hide location on life360 without anyone knowing then use location spoofing apps.
For iPhone: Tenorshare iAnyGo - Make People not be Able to See Your Location on Life360
Tenorshare iAnyGo supports almost all versions of iOS, including the latest iOS 14 beta. And it can be said one among the best solutions if you want to know how do i hide my location on life360 without anyone knowing.
First, you need to download and install the software on your Computer. Then launch it, choose "Change Location" option.

Connect your iPhone with it via a lightning cable. Next, unlock your iPhone to trust the computer.

Choose your wanted location on the map. After choosing a location, just tap on "Start to Modify".
This will change your location immediately. Then you don't need to worry that anyone will know your real location.
For Android: Fake GPS Go Location Spoofer - Turn off Location on Life360 For One Person
Fake location spoofer app can stop others from tracking your current location and faking it! Follow below steps to solve your doubts on how to turn off location on life360 for one person:

Open the "Settings" on your phone and click on "System".
Go to "About Phone" option and them move to "Software info".
Tap on it for about 7 times to know the device's "Build Number".
It will ask to enter the "Lock Code" to enable the developer options.
Download and install the Fake GPS Go Location Spoofer.
Once done, go again to the "Settings", "System" and "Developer Options".
Search for and click on 'Select mock location app'.
Choose Fake GPS Go as the app to mock the location.
Open the app, choose your desired location to be used as fake and tap on the "Start" button.
Conclusion
Life360 is a helpful app for every professional and private groups. But to some extent, it also infringes on our privacy. Therefore, many youths think, can location be turn off on life360 without parents knowing? However, it is not a good thing since parents are not notice what their children are doing out of the house!
So turning off the GPS location on Life360 has both advantages and risks. But if you really think that sometimes you do not want anyone where you are, you can use Tenorshare iAnyGo to fake location, after that, you can change the location to real location again.
Hide Location on Life360 Now
FAQ about Turn Off Location on Life360
Q1: Is there any other methods to stop location tracking that specified above?
Yes, there are two more methods that are common among students for how to turn off location on life360 without parents knowing. One way is to use backup phone! Install the Life360 on it with your same account. Another way, is to simply turn off Data or Wi-Fi connectivity available on your smartphone, so the apps will not refresh in the background.
Q2: Are there any Risks of Disabling the GPS location sharing?
Yes, there are many potential dangers if you pause location on life360 without anyone knowing in practical scenarios! Parents can't supervise where their children are located so they can hide any inappropriate activities from them, or they simply wasting their sleep or valuable time by being somewhere else!