Pikmin Bloom Fake GPS Guide in 2023
by Sophie Green Updated on 2022-12-16 / Update for change location
Pikmin Bloom is an augmented reality mobile game that is available to download and play on Android and iOS devices. It is tailored toward the movements of players. So, when you walk physically and visit the different locations. This helps you to get different resources available in the game and progress in the game.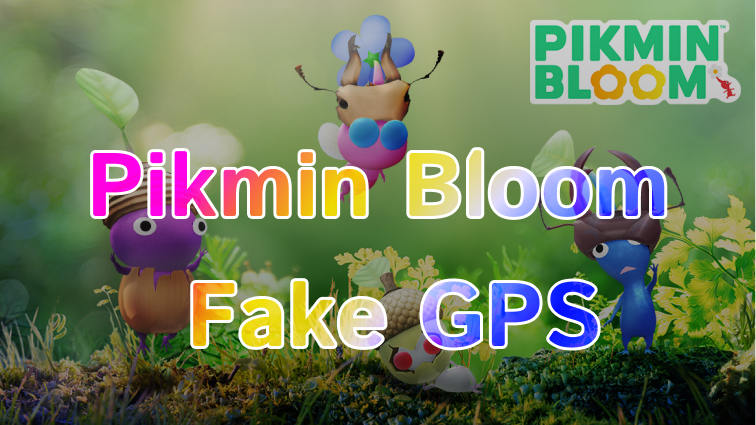 However, moving all the time is not feasible for players because of outdoor conditions. This thing highly discourages walking. That's why people look for a Pikmin Bloom fake GPS tool so that they can play while staying at home in freaking cold/hot weather. Here we have a genuine solution.
Can You Fake GPS on Pikmin Bloom
Yes, you can. Even though there are a lot of tools that offer services in this regard but going with the right one is what takes time. Tenorshare iAnyGo genuinely provides a safe and effective Pikmin bloom joystick hack so you don't wonder about being detected in the game due to a fake location.
It offers flexible movements in all directions due to the joystick movement feature so there is no way that your movement looks fake. Even it also supports automatic movement if you want to.
Pikmin Bloom Fake GPS on iOS Device
When it comes to spoofing on iOS devices we become extra careful due to the strict security policies. The good news is Tenorshare iAnyGo works excellently well for iOS devices and you can spoof your location in a tension-free way and hassle-free way.
This pikmin bloom spoofer ios ultimately makes playing Pikmin Bloom easier for you and getting a higher level in the game becomes so achievable.
Moreover, the kind of ease it provides while moving is unmatchable it looks so natural and you keep going feeling like moving in reality. To start your movement in Pikmin Bloom using iAnyGo Joystick movement, all you need to do is:
Launch iAnyGo on your computer, connect your ios device with it, and proceed with the "Joystick Movement" feature.

Select your desired speed or set any cycling, walking, or running speed according to your needs.

Bring the joystick into the circle and release it to start an automatic movement. During movement, you can tweak the direction to 360 degrees anytime.
Pikmin Bloom Fake GPS on Android Device
When it comes to spoofing on Android devices then you have plenty of options. Such apps allow you to trick Pikmin Bloom into another fake location and play with ease. One such android app is "Fake GPS Location".
This app offers you to change your android device's current location and pretend to be somewhere else. You can download it from the Google Play store and get started with it. Here to use this Pikmin bloom spoof apk.
Download the Fake GPS location app from Google Play Store.
Enable developer options by visiting the settings > About phone > tap Build number > tap until you are a developer.
Next, select the fake GPS app to enable this app to make changes to your device.
Enjoy spoofing.
What Is the Best Pikmin Bloom Spoofer iOS
Believe it or not but having the best spoofer for your iOS device doubles your gaming experience in Pikmin Bloom. There are many apps that claim to spoof on iOS but they turn out to be the worst choice.
So, don't be fooled by such apps. Tenorshare iAnyGo is a well-known and professional location spoofing tool. It offers joystick movement which is enough to sail through to higher levels in the game.
Try this trustworthy platform because there is no chance of being detected in the game and all that while being in the safe zone.
Pikmin Bloom Fake Steps Guide
Faking location using iAnyGo is easy since within one to two clicks you are all set to start your movement. Here is a Video about what it takes for Pikmin bloom fake steps with iAnyGo.
The End
In the end, we hope you have picked your go-to Pikmin bloom fake GPS tool. Having said that, nothing can beat the relief and gaming experience you get after using a professional and reliable spoofing tool. We highly recommend using iAnyGo to spoof location on iOS devices in a hassle-free way. Stay home and level up the game.