How To Change Location On Skout [iOS & Android]
by Sophie Green Updated on 2021-04-27 / Update for iPhone Tips
Skout has become a widely used social platform just like Facebook, Twitter, and Instagram that has millions of worldwide users. It mainly works by tracking a user's real-time location. There are plenty of individuals who want to use a fake GPS for changing their location in order to have a better user experience. So, without any more wait, let's start learning about how to change location on Skout.
Part 1: What Is Skout
Skout is a global network that allows individuals to meet new people present nearby or even the remotest parts of the world. Other than seeing the live broadcasting of other individuals, one can also broadcast himself. Like Facebook, this social app also allows you to discover new friends throughout the globe.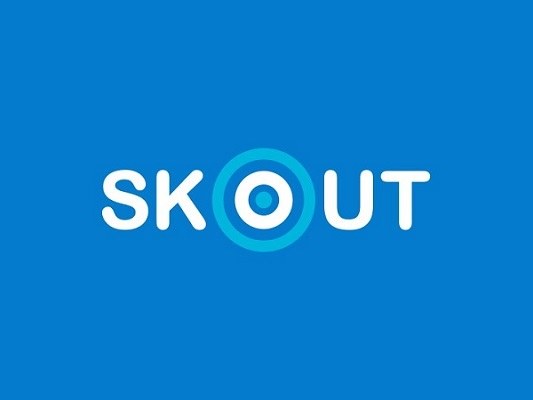 Apart from sending messages and connecting with strangers, this application is also being used for sharing photos. It must be noted down that this application is targeted at the eighteen-plus demographic audience. So, teenagers should strongly avoid using this application.
Part 2: How To Change Location On Skout
There are plenty of reasons due to which people want to change location on Skout. One of the most prominent reasons is privacy. Individuals are afraid of letting know others where they actually live and honestly, their concerns are true. So, now pay head towards how to spoof location on skout for both iOS and Android users.
For iOS Devices – iAnyGo
For any iOS user, the best option to change your location on Skout is Tenorshare iAnyGo. iAnyGo is one of the most reliable options to change GPS location without any fear of jailbreaking. It is completely compatible with plenty of location-based apps such as Skout, Pokemon, Facebook, etc.
This software allows you to change your location anywhere with just one click that is quite exceptional. It also provides two kinds of route planning methods that are two-spot and multi-spot. This feature can be very useful for individuals who want to fulfill the requirement of location-based apps of going outside yet they want to stay indoors.
Launch iAnyGo on your pc. Now connect your iPhone to the computer. Tap the trust button if there is a popup message showing up on your iPhone screen. Click Enter.

Select any wanted location from the map of this application. And click Start to Modify.

For simulating movements, it is the same to select the places you like and register the speed and move times if you want and then click Start to Move.

Once you change the location on iAnyGo, your current location will be changed on Skout right away.
For Android users - fake GPS apps
Android users can also master how to change location on Skout. However, the problem here is that there is a significant amount of fake GPS apps due to which it is challenging to find the trustable one. In this article, we have done our best to find and suggest the most reliable applications for you.
Fake GPS
Fake GPS is an excellent application that enables you to spoof location by following a series of simple and effective steps. This is one of the best fake GPS applications which you can find on Google Play Store.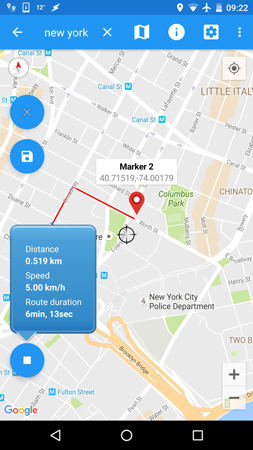 Fake GPS location
Fake GPS location is another top-rated application present in the Google Play Store. Lexa has created this fascinating application and honestly, it is really impressive. By clicking just two options, one can easily spoof location on Skout and let others believe that you are present there.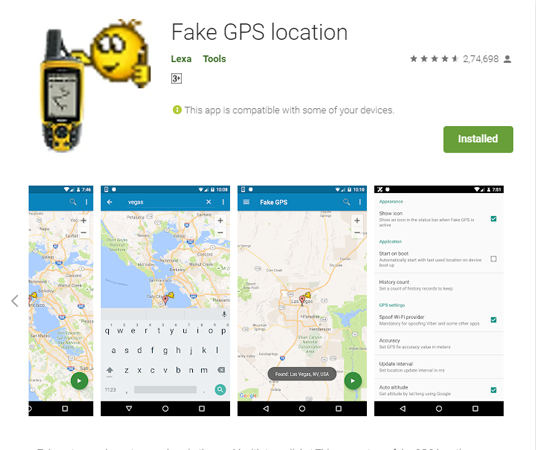 Just like the iPhone, using Skout change location on android is also quite easier. Here are the methods which you should follow.
Download and install the compatible version of the selected app.
Go to Settings > About Phone > Built number. Enable the developer option by tapping the "builder number" seven times.
Now go back to Settings and turn on the developer option. Find Select Mock Location app. Choose the selected application as the mock location app.
Then, you can change GPS on this application and find your location changed on Skout.
Conclusion
Some individuals preferably want to change their location while using some GPS tracking apps. In this article, we have mainly focused on answering the question of "how to change location on Skout" for both Android and iPhone platforms. For iOS users, we highly recommend Tenorshare iAnyGo for Skout change location. Hopefully, your experience with these applications would be great.
FAQ
Q1.How To Find Someone On Skout
A tollbar can be found by swiping right on the main interface of the Skout application. Just scroll down and you will easily discover "Find User by Skout ID". You can find the desired individual by typing their name.
Q2.How To Delete A Skout Account
Again just swipe right to the main interface to find a toolbar. You only have to scroll down and find settings. Under settings, you are supposed to find and click on "Deactivate account".
Freely Change GPS Location without Jailbreak!
Plan a route by selecting two or multiple spots on the map
Easy to simulate GPS movement based on customized route
GPS joystick to take better control
Import GPX file to start a designed route