MSPY Phone Tracker: Professional Review in 2023
by Jenefey Aaron Updated on 2022-12-16 / Update for change location
What will you do if you want to take a note of the whereabouts of your loved one without them knowing about it? It might sound to be a tricky process, but with the Mspy phone tracker, it is simple. 
Mspy location tracker and Mspy GPS tracker all come as an integrated package and give the user the liberty to access information from the device where this application is installed without alarming the owner of the device.
What Is MSPY Phone Tracker
Mspy phone tracker is an undetectable phone application that helps keep up with all data activities on a mobile phone. It is a spy application that is mostly used by parents and loved ones to track the location and whereabouts of their children, family, friends, or counterparts. 
Mspy application is renowned for its ease of use and simple interface that helps the user access required information without much hassle. 
Main Features of MSPY Phone Tracker
Mspy phone tracker comes with numerous features that make it compatible with the tracking requirements of the user. Some of the most useful features of this application are given below.
1. Manage Calls
With the help of Mspy phone tracker, the user can easily track, manage and access information on all incoming and outgoing calls on the device. This information includes the call durations, timestamps, and caller details. 
2. Track Text Messages
Tracking messages might turn out to be a tricky job, but Mspy simplifies this task with easy message tracking. It allows the user to access all received and delivered texts along with texts that have been deleted from the conversation. The user can easily access contact information on the phone along with the time stamps of the exchanged texts. 
3. Read Messaging Apps
Social media is a leading conversation platform at the current time and Mspy enables the user to track these social media messaging applications like WhatsApp, Instagram, and Facebook Messenger. It allows the user to get access to all texts and media shared over these platforms.
4. Track Location
Mspy not only allows the user to track the location of the mobile phone and eventually its user, but it also gives access to the user to know about the past location and live GPS of the device. 
5. Control Apps and Programs
Many other applications and programs like Calender, gallery, emails, and Wi-Fi networks hold sensitive data that can be useful while tracking the whereabouts of the user. With Mspy it becomes easy to keep a tab of all this information without undergoing complicated procedures. 
Supported Devices of MSPY Phone Tracker
Mspy phone tracker can be easily installed on Apple devices like iPad and iPhones. 
It is also supported by Android phones with the help of Mspy GPS tracking android and is suitable for tablets, and other iOS devices.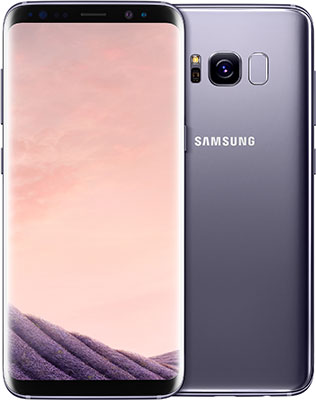 Is MSPY Phone Tracker for Free
Mspy phone tracker free download is not the best option if you wish to get access to the multiple specialized features of the app. However, you can easily get it and access it for a trial period without any incurred costs. 
For a paid plan, Mspy Phone tracker offers different subscription plans and you can select one based on your needs and available features in the package. 
Bonus Tip: How To Prevent Location Tracking from MSPY on iPhone
Mspy is a great app for surveillance activities of children and loved ones who need guidance and security. However, many individuals might not be comfortable sharing their device location. This is where specialized applications like Tenorshare iAnyGo assist them with spoofing their location and maintaining their privacy. 
Here are the steps to use iAnyGo's Change Location.
Download and launch the Tenorshare iAnygo application on your computer. The default mode of this application is to "Change Location". 

Once the application is launched, you need to connect your device to your computer with the help of a USB cable. Once the connection is established, unlock your device and click on the "Enter" button to initiate the process. 

In the search box, enter the address or GPS coordinate you want to spoof as your current location. Next click on the "Start to Modify" option. 

There is no step 4! Just 3 steps are all you need to follow to spoof your location with iAnyGo. It is super easy to use and does not consume extra time, effort, and resources.
Final Verdict
With applications like Mspy phone tracker, many users are scared about their security. Applications like iAnyGo help them deal with location tracking by enabling spoof locations in an uncomplicated yet effective manner. If you too are looking for a similar solution, now you know where to head to – iAnyGo is here to have your back!