Can You Fake GPS for Pokemon Go? Get Answers Now
by Sophie Green Updated on 2022-07-12 / Update for iPhone Tips
Pokemon Go is among the most popular mobile games in the world due to the real-life experience it brings to the users. A lot many users have asked us about reliable methods of changing the GPS location for Pokemon Go since this game requires users to go out and explore the area to get maximum gyms.
So, how to change your location on pokemon go? In this tutorial, we will discuss some proven ways for Pokemon Go fake gps without stepping out. Let's find out!
Part 1: Will You Get Banned by Using Fake GPS for Pokemon Go?
Many users especially belonging to rural areas fake GPS location for Pokemon Go to gain more points and get level playing field with those living in cities. However, the developers of Pokemon Go have strict policy against faking the location and according to official Terms of Conditions, you may get suspended or banned if they catch you faking the GPS.
That's why it is recommended to use reliable third-party tools for Pokemon Gofake gps to avoid any risks.
Part 2: How Does Fake GPS Work for Pokemon Go?
When you fake your location to a city or a populated area, you increase the chances of catching more Pokemon points. Simply put, you get an advantage over your competitors by spoofing your location.
Part 3: Common 3 Ways for Pokemon Go Fake GPS [Risk]
Let us discuss three effective and easy ways to fake GPS location on your iPhone.
Way 1: Fake Pokemon Go GPS with VPN
First of all, you can use a VPN (Virtual Private Network) to change your location to a new one. A VPN hides your original IP address and change it to a new address. You will find many VPN apps for iOS on internet to spoof your location. Among them, Express VPN, Nord VPN, and Pure VPN are the most common.
To change your location using Nord VPN:
Go to the App Store and download Nord VPN. During installation, don't run Pokemon Go.
Now, launch the Nord VPN and log-in (if you're already a member) or create a new account.
As soon as you connect to the VPN, it will display a map listing its servers. Tap on the location you want to spoof to and click on Connect.

And it will fake your original location to that new location.

Photo from 9to5mac.com
Pros of Using Nord VPN (or any other VPN)
It is a safe method and prevents you from getting suspended.
This method doesn't jailbreak your iPhone.
Cons of Using Nord VPN (or any other VPN)
Most VPNs are not free and many locations are not accessible on free account.
Way 2: Use the iSpoofer to Fake GPS Location Pokemon Go
iSpoofer is a desktop app that helps iPhone users spoof their location. It is an extremely safe application that changes the GPS location without getting detected by Pokemon Go developers. To use iSpoofer, you have to connect your iPhone to the computer whenever you want to use it.
Follow the below steps to sue this application.
Go to the official website of iSpoofer and download it on your computer.
Now, connect your iPhone to the computer and launch iSpoofer.
When the software detects your iPhone, it will display the details on the screen. Click on Virtual Location feature and give permission to the software to make changes.
A map will show on your screen. Choose a location and drop the pin to select it. You can save the location by using Move Here option. You can continue using the location after removing the iPhone by keeping the stimulation running.
Now, launch the Pokemon Go on your iPhone and access the fake location. You have to connect to iSpoofer to change the location. If you want to move to the original location, click on 'Stop Stimulation' option.
Cons of Using iSpoofer
It is not free and paid packages start from $5 a month.
Supports iOS 12 and earlier versions.
You have to connect to the system every time you want to use it.
Way 3: Download Pokemon Go ++ to Fake GPS for Pokemon Go
Pokemon Go ++ is an advanced version of the original app for jailbroken devices. You can use this app to fake GPS location for Pokemon Go. This app is not available on App Store, so you have to use a third-party installer like Tutu app to get it. To use this app.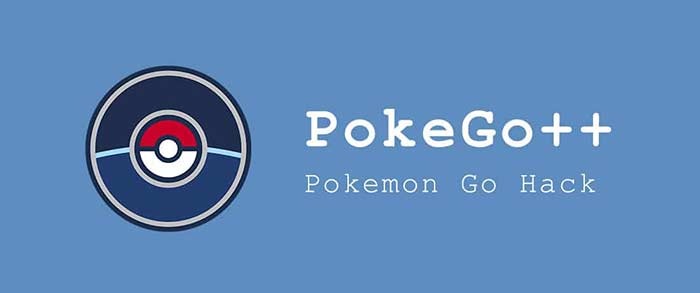 Install the latest version of Tutu app on your jailbroken device.
Now, search for Pokemon Go ++ in the Tutu app. Make sure you have uninstalled the Pokemon Go app from the mobile.
Then, install the Pokemon Go ++ app on your iPhone.
Now, launch it and log-in with your Pokemon Go account.
To change GPS location, go to the Settings, and turn on the toggle in front of Fake Location option. Use the radar option to pin your new location on the map.
Cons of Using Pokemon Go ++
It is not a safe method and might get you suspended or blocked.
It only works on jailbroken devices
Part 4: Don't Miss the Best Fake GPS Pokemon Go Software - iAnyGo [No Banned Risk]
The biggest issue with faking your GPS location is that if Pokemon Go developers find out you are cheating; you may face a ban or suspension. That's why it is really important to make your GPS spoofing realistic by using Tenorshare iAnyGo. As long as you're using this software to fake GPS location, there is no risk to get Pokemon Go banned.
Its user-friendly interface helps a Pokemon player to stimulate GPS movement easily. You can also save favorite places to use them in the future.
To spoof your iPhone location using Tenorshare iAnyGo, follow the below steps.
Download Tenorshare iAnyGo from the official website and install it on your computer. Then, connect your iPhone to the computer.

From the main interface, choose Change Location mode and click on Enter.

It will show a map of your neighborhood. Choose the fake location you want to go to in Pokemon Go by typing coordinates or address of the new place in the search bar as shown in the figure. You can also zoom or drag the cursor to the required location.

After you have selected a location, you will see details of that location on the sidebar.
Finally, tap on 'Start to Modify' and your location on Pokemon Go will be changed to the new one.
Video Gudie
Conclusion
In all, this article has explained in detail three easy methods to fake gps for pokemon go on your iOS device. Be careful in choosing the right method to spoof your location as you may get suspended for violating ToS.
So, it is recommended to use Tenorshare iAnyGo which is the best and the safest spoofing software that fakes your location flawlessly. Install this wonderful app and explore the virtual world of Pokemon without any risks.