Why His Tinder Location Keeps Changing
by Sophie Green Updated on 2022-07-26 / Update for change location
People tend to use fake GPS apps or extensions to fake their location so they can interact with more people. Using VPN or fake GPS sites or apps has many advantages like it secures your location or gets you to meet a bunch of people who live far away.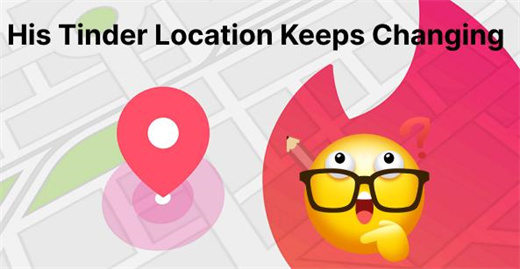 If you matched with someone and wonder why someone's location keeps changing on tinder, it's because of a fake VPN location or fake GPS tool. How does tinder change your location? Tinder tends to update your location every ten minutes, so there are chances that it might be showing the wrong location or the guy you matched with doesn't even live in your country. Details are discussed further in the article.
Why His Tinder Location Keeps Changing
There are two reasons for his tinder distance keeps changing you can refer to.
He can reach many places. If he arrives in a new place for a few days for work or travel and swipes on Tinder, His location on Tinder will be changed to the place he is temporarily staying.
He is using a fake GPS tool. By using these tools, he can easily change his location on Tinder by faking GPS. Because it can give the mobile phone a virtual location to spoof GPS.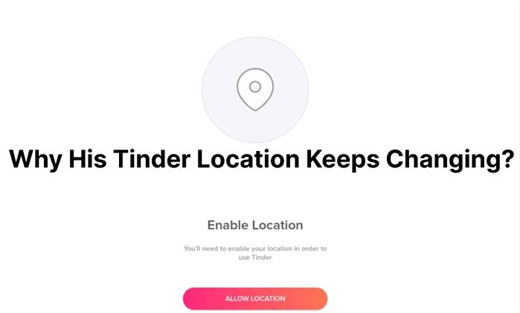 Is Tinder Location Keeps Changing Normal
It depends on his real situation. If he works in a specialized field, such as a flight attendant or steward, then it is normal for his tinder location keep changing. However, if he has been in a place for a long time without any long journeys, then things could be suspicious. Maybe he is using fake GPS tools as we mentioned above.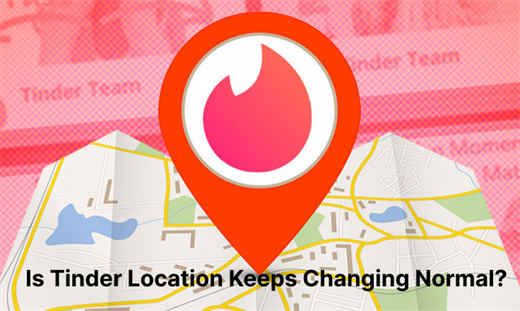 Why He Change His Tinder Location
There are several reasons why someone would want to change their Tinder location. Maybe it's to see and message people in other countries or areas, especially if you're going to be in those areas soon.
Another advantage is that when you change locations, you'll get a "new user" boost, and thus more views. This is among the most common reasons for changing their location.
Another Situation: His Tinder Location Never Change
When someone's tinder location doesn't change?Keeping his location constantly the same even though he is continuously moving is one of the brilliant uses of fake GPS. It doesn't matter how far he is, all he has to do is keep changing his IP address using a fake GPS tool or as an alternative VPN. So you won't even know if he is still in the same place or not. 
You Can Try iAnyGo to Protect Your Privacy on Tinder
If you don't want to show your real location on Tinder, then you can use Tenorshare iAnyGo to help you. It can change the iPhone's location without a jailbreak. This application gives you options to control your location using a joystick or keyboard, choose multiple locations at once, and change your actual location in one click.
The most important part is that the fake location given by iAnyGo won't be detected by any apps as long as you use it in the right way. The right way is to close the app, use iAnyGo to fake a location, and then you can launch the app to use it as normal. And here are the steps for how to use Change Location Mode on iAnyGo.
The Bottom Line
Hope you have a better understanding of why his tinder location keeps changing. With the development of technology, changing locations on a mobile phone is becoming easier and easier. So why don't you experience the convenience of technology?
Freely Change GPS Location without Jailbreak!
Plan a route by selecting two or multiple spots on the map
Easy to simulate GPS movement based on customized route
GPS joystick to take better control
Import GPX file to start a designed route