[2023] Guide: The Walking Dead Our World Fake GPS
by Jenefey Aaron Updated on 2023-01-04 / Update for change location
The walking dead: Our world is a location-based game AR (Augmented Reality) which had received much acknowledgement from the day it launched on iOS and Android platforms. Playing this game requires you to go outside the home.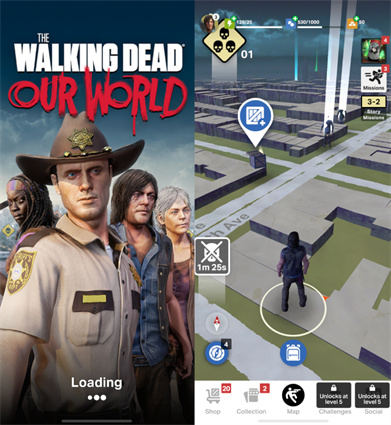 However, if you want to play this game without moving at home, then the walking dead our world fake GPS allows you to explore more exciting features of this game. You can fight with more zombies from different areas without geographical restriction.
Can I Get The Walking Dead Our World Fake GPS
In this game, you protect your house or go outside to kill zombies in the park or any nearby mall. However, it sounds boring fighting in a limited area where you don't see anything exciting as you are already familiar with the features of the local area. So, to step up, you can use the walking dead our world fake GPS app.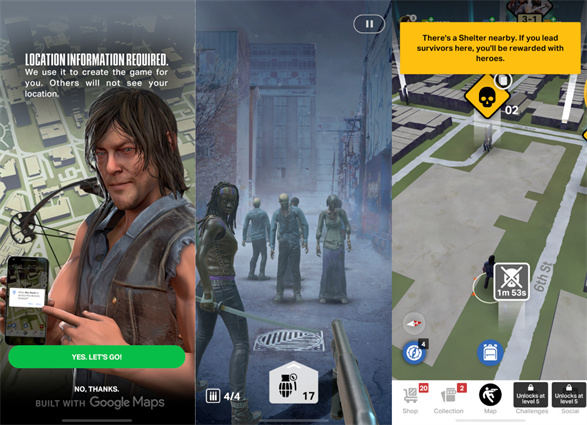 You can trick your game believe that you walking somewhere else. By changing location you get other leverages like joining clans from different places, unlocking exciting features of the game, and fighting more zombies in the places you want. Here is the video guide you can follow to fake gps on the game.
Video Guide: How to Cheat The Walking Dead Our World?
The Walking Dead Our World Fake GPS [iOS]
Are you looking for the walking dead our world cheats 2023? This is where Tenorshare iAnyGo professional location changer software comes into play. It allows you to spoof your location without any chance of being detected by the app. This completely safe tool offers you to customize your routes and speed. Here is how you can use the walking dead our world hack ios with iAnyGo:
Click the Free Download button above and install iAnyGo on your Win/Mac. From the home screen of iAnyGo, select the "Joystick Movement". You will see the joystick in the lower-left corner of the screen.

Connect your iOS devices to PC via a USB cable.

By dragging the slider, you can set the speed according to your preference. The fastest speed you can have with this is 72 kilometres per hour. 

Now you start an automatic movement at the set speed by dragging the middle button to circle and release it. You can freely tweak direction in 360 degrees during the movement. Now you can start walking dead our world joystick hack.
The Walking Dead Our World Fake GPS [Android]
The walking dead our world spoof also works for Android devices. You need to consider a reliable option that doesn't leave you getting red-flagged in the app. Here we recommend Hola Fake GPS to spoof your location in the walking dead our world app. The walking dead our world hack android is also easy. Just Click the link to see details of how to use Hola Fake GPS on Android devices. You can play the game on an android device using this tool without any need of leaving your cosy place in your home. 
Warm Prompts About The Walking Dead Our World Fake GPS
Here are the important tricks to increase your success rate in the app and eliminate the chances of being detected by the developers. 
1. Turn Off App When Faking GPS
There are a few risks involved in faking GPS on the game. So, to avoid getting detected by the app, make sure you take important safety precautions. Try to find a trusted GPS program to spoof your location. Even though you have the top software, make sure you are not playing the game all the time with it being activated. So, turn off the app for a few hours when you playing the game using a fake GPS. Going mad with fake GPS is not a wise choice all the time.
2. Don't Jailbreak Your Device
This is something most users don't know. Some people believe that jailbreaking their device helps them to manipulate its system files by installing extensions and mods which are not supported by the operating system (OS) of the device. To some extent, this is right. However, game developing companies are aware of such tweaks to the OS of a device and they can detect it. So, make sure you rely on GPS faking software that does not involve rooting or jailbreaking your device.
The Walking Dead Our World Fake GPS: Better Not Using VPN
It's wise to not use a VPN since there are many downsides to using it in the game. It may slow down your game, and the VPN network does not offer a stable connection for a long time. Moreover, VPN can easily be detected by the game making it insecure. More importantly, VPN only fake GPS and you can not customize walking speed or route and these are not supported by all devices. 
The Bottom Line
In the current times, where going out more is not a good choice, it's better to use the walking dead our world fake GPS app to play the game at home. You can play the game chilling on your couch. Keep in mind that not all GPS fakers are safe. So, we strongly recommend using Tenorshare iAnyGo to fake the location and play the game safely.