3 Common Questions of Location Not Available iPhone And How To Fix It
by Anna Sherry Updated on 2022-04-01 / Update for iPhone Tips
The issue of Location not available iPhone happens to thousands of Apple users every day. In this blog, you will figure out the reasons for this problem happens in different circumstances. Read till the end of the article for all-inclusive tried and tested methods.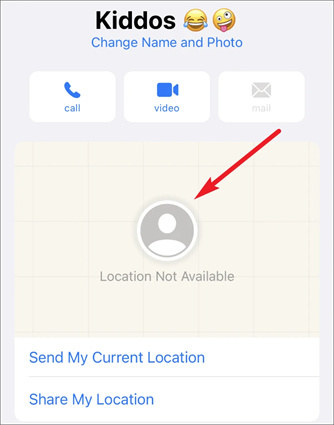 Q1: Why Does It Say Location Not Available iPhone
When your location is not available, you can start to check your device from these aspects to make sure there are no software problems. 
Cellular and Wi-Fi connection is not enabled on iPhone.
The location services on either of the devices is not activated.
Location Not Available iPhone Meaning: It means you or your friends are presently not able to share your location. If you can not show up on your friends Find My, well you have better check yourself of the Internet Connection, and make sure both you and your friends have enabled location services..
Q2: Why Does Find My Friends Say No Location Found
Why does it say location not available when sharing location? Many users had facing this issue especially when they want to share their location with friends. The problem may be not only caused by yourself, you need to also check the status of your friends' devices.
The date and time on your friends or family connected to your device might be incorrect.
Your friend or family may not have signed in to the "Find My Friend" service.
Find My Friends works in selective locations; there can be a case where your friend is out of reach from the service.
No Location Found iPhone Meaning: This problem will occur when the user has an Internet connection problem. If you or your friends do not enable Location Services, then there is the problem comes when you are sharing location on Find My.
Q3: Why Does It Say Location Not Available on iMessage
Check the following reasons to eliminate the reason for Location Not Available on iMessage one by one.
Cellular and Wi-Fi connection is not enabled on iPhone.
Not Using an Apple Device. Because iMessage does not allow you to use iMessage with a non-Apple device.
The location service on either of the devices is not activated.
6 Methods to Fix Location Not Available iPhone
Like any other application on the iPhone, Find My Friends can go through several bugs and issues. The issues can relate to the dis-functioning of the service. We have researched and run down the potential fixes on the "Location Not Available iPhone" error; follow along with the solutions below.
Solution 1. Ensure Location Services is On
First of all, you need to check up the location service on iPhone is enabled. Otherwise, your device will not be able to use any location-based App. Here is how to enable location services on iPhone.
Go to Settings>Privacy>Location Services.

Turn on the button.
Solution 2. Restart Your iPhone
Restarting an iPhone refreshes the whole system and solves software related issues. There can be a time where Find My Friend service stops working due to excessive caches or the battle between background processes. Restart the iPhone, and you are good to go.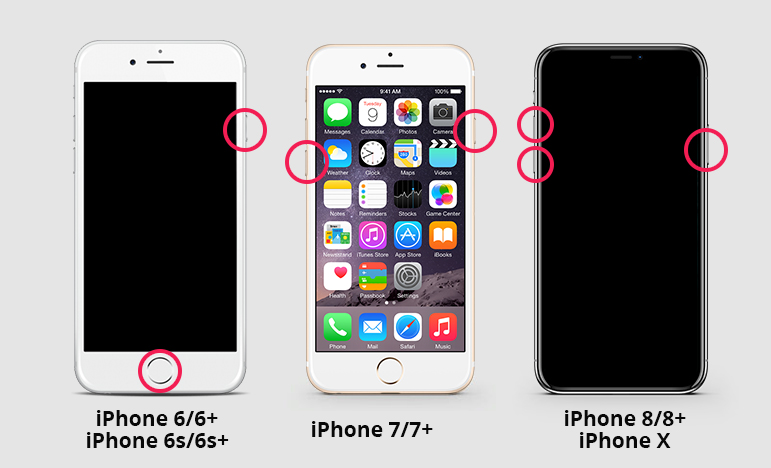 How to restart iPhone X and 11:
Press and hold still the power and volume down button of your iPhone for a while until you see the power off slider on the screen.
Now, draw the "Power Off" slider to the right side. Wait until the screen goes completely blank.

Power ON your iPhone X or 11 with the power key at the right hand side.
How to restart iPhone 8, SE Series, 7 and below:
Press and hold still the power button available at the right or top of the iPhone.
Patience until you see the slider screen and draw the power off slider to the right.

Similarly, press the same button to power it back on.
Solution 3. Close Find My App And Launch It Again
Re-launch an app and solve an issue – is the traditional approach of solving any software issues on smartphones. And that's what we are recommending you to practice. Here are comprehensive steps on how to re-launch Find My Friends service.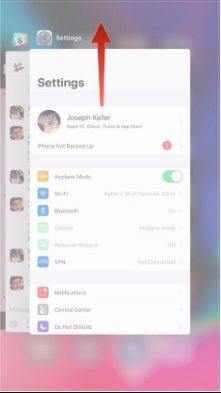 Unlock your iPhone and swipe your finger from the mid-button and hold your fingers when you see application cards.

Now, swipe right and left between the background applications to find "Find My Friends."

Swipe the application card upwards to close the application.

Re-launch the application by merely tapping on the desired application.
Solution 4. Toggle Share My Location
This method is used to fix the issue on Find My iPhone. To fix the location not available on Find My, you need to:
Tap your iCloud>Find My>Share My Location. 

Toggle to button.
Solution 5. Correct The Date on Your Friend's iPhone
As we are aware from the above section, incorrectly setting Data and Time on your friend's iPhone doesn't allow location sharing. Check if the date is correct; if not, follow the steps to manage the settings.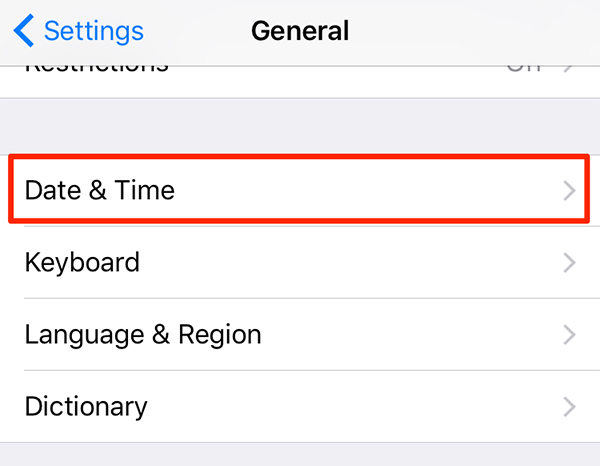 Unlock your friend's iPhone and go to "Settings."
Now, on the settings, scroll down and tap on "General" settings.
Search for "Date & Time" and tap on it.

After that, toggle the "Set Automatically" to the right so that the iPhone sets the correct date and time. 
Solution 6. Quickly Fix Find My Friends Location Not Available with Tool
There can be several cases where you have to face multiple issues on your iOS device; the collective solution comes from a robust solution tool—we advise you to use Tenorshare ReiBoot to fix the iOS system. Here are detailed steps to use the ReiBoot application to fix the "Location not available" error on iPhone.
Download ReiBoot and launch it, also connect your iPhone to the computer.

On the application interface, tap on the "Repair Operating System."

Proceed and click on the "Fix Now" tab.

Now, ReiBoot tries to detect your device to download the firmware package. If it fails to do so, it asks you to enter your iPhone into "Recovery Mode" or the "DFU Mode." Follow the pictorial guide to being.

Once all set, click on "Repair Now" and start downloading the firmware package for your device.

ReiBoot then starts repairing the iPhone for persisting issues. After repair finishes, click on "Done," then reboot your iPhone.
Location Tip: One-Click to Change Current Location on iPhone  
The location-related issues are not new to encounter on the iPhone. If you wish to spoof location on the iPhone with a single click, then you are looking for an absolute tool called Tenorshare iAnyGo. The tool helps you march between multiple locations virtually. As you fake location, there are numerous services you can access like Location-based games, blocked applications and have private communication and data sharing.
The Bottom Line
In this blog, all the reasons for why location not available iPhone and the methods to fix these problems are listed. Hope it does to you.