How to Hide Location on Bumble? 4 Methods For You  
by Jenefey Aaron Updated on 2022-12-13 / Update for change location
The Bumble dating app is for those who are looking for a match to have a romantic relationship and extend their social connections. However, this app requires you to turn on location permission to find a suitable match in the nearby area.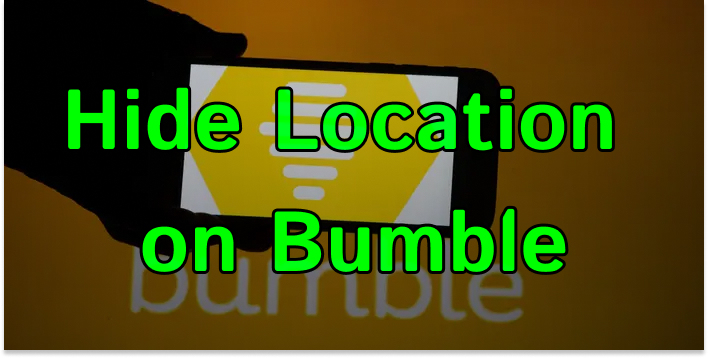 Location sharing is a great matter for those who like to be secret about their current location. No matter what reason you got to hide your location, different ways help you to restrict the location-sharing feature of Bumble. Therefore, we are going to discuss all the possible ways how to hide location on bumble.
Can I Change Location on Bumble 
Yes! You can change or modify your current location on Bumble. The travel mode of the Bumble app can be accessed by subscribing to the premium version which enables you to change your location. 
Moreover, different VPN services and GPS-changing apps/software also help you to modify your current location. 
How to Hide Location on Bumble  
You can hide your location on bumble. In this section, we will answer how do I hide my location on bumble using different methods. So, let's see in detail how these methods work. 
Method 1: Turn on Snooze Mode 
On the bumble app, snooze mode is available for those users who want to take a break from bumble dating while maintaining their matches. You can pause your activity by pulling the plug on the app to take a digital detox, go on vacation, or work. 
This way you can select the duration for snooze mode and till that time your profile will be hidden from your potential matches. So, when you make a comeback you will be a healthier and more composed person. Here is how to hide your location on bumble by turning on snooze mode. 
Launch app > go to settings interface > tap on snooze mode on the top right corner and activate it.
Select the snoozing duration from the available four options. (24 hours, 72 hours, a week, or indefinitely on the app)

After selecting the duration, you will be on away status for your live matches. You can also state the reason why you are unavailable if you want to. 
Method 2: Turn off Location Permission 
Turning off location permission on the Bumble app is also an option to hide your location. However, this way people will know you have turned off your location for others to see. Here is how to turn off location permission for Bumble.
Go to settings > Find Bumble options.
Choose location services in the bumble settings menu.

Select "Never or Ask next time". It means this app won't use your location without having permission before.
How to Hide Location on Bumble Without Them Knowing 
With the above-discussed methods you can turn off location permissions however, this will let the people on bumble that you are not sharing a location. In the next section, we will explain how to hide location in bumble without letting anyone know about it.
Method 1: Fake Location on Bumble 
The first method is to fake your location on Bumble using a reliable GPS-changing tool. Tenorshare iAnyGo is a location-changing software that takes first place in all available tools. 
Video Guide: How to Hide Location on Bumble Without Them Knowing
It is quite easy to use and change the current location 100% so there is no way that anyone can guess about your actual location. All the world is away just one click from you and there is no need to follow lengthy procedures. How do you hide your location on bumble? Just use Tenorshare iAnyGo to do so.
Start by downloading and launching iAnyGo on your computer. Proceed with its default mode which is "Change location."

Connect your device to the computer using a USB cable or via Wi-Fi.

Choose any location on the map or enter it in the search bar. Click "Start to modify". Your location on all the location-based apps will be changed to a new place.
Method 2: Using VPN 
If you don't have access to a computer or looking for another way to fake your location then VPN is also an option. Using VPN you can also overwrite your current location to any other part of the world. Here is how to do it.
Select any VPN on an Android or iOS device.
Create an account on VPN's website.
Download the app and log in with your details.

Connect to your preferred server and your location will be changed instantly.
Final Verdict
This brings us to the end of this article. We hope now you have many options for how to hide your location on bumble. So, whenever you feel overwhelmed or under pressure to show your current location to the public on this dating app, you can hide/fake your location.