Tutorial: How to Use Spoofing Gpx Pokemon
by Anna Sherry Updated on 2022-12-29 / Update for iPhone Tips
If you want to find some exciting new routes to level up your Machamp game, use spoofing GPX routes pokemon go and find your arena. No need to go out of the comfort of your home in pandemic times, we have brought you some tutorials to spoof Gpx Pokemon Go.
What Is GPX Pokemon
When playing Pokemon Go, every player wants to play in an area with a lot of active players. To find such areas, one needs to go walk through routes that help trainers find the specific rush areas. GPX Pokemon Go provides the list of those routes by pointing to tracks, waypoints, and routes.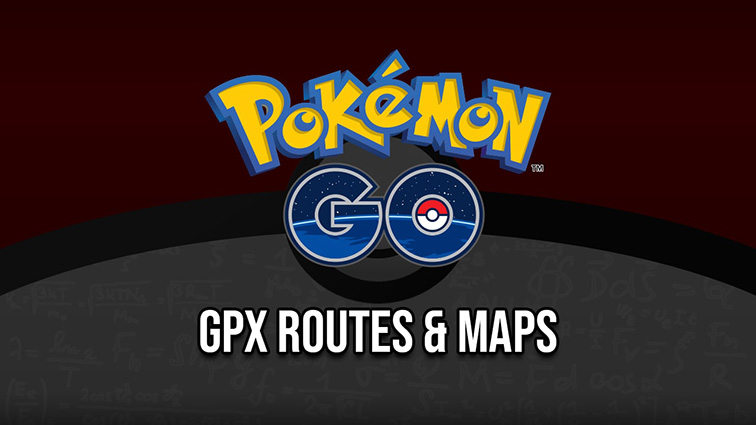 Where Can I Get The GPX Pokemon Routes
Do you want to auto walk your Pokemon Trainer in areas that have a huge number of Pokemons, Gyms, nests, and even Pokestops? GPX Routes Pokemon Go will help to get through them in a short time with high XP and Stardust! Now you can easily find these routes from Arsproofing and get your favourite spot instantly!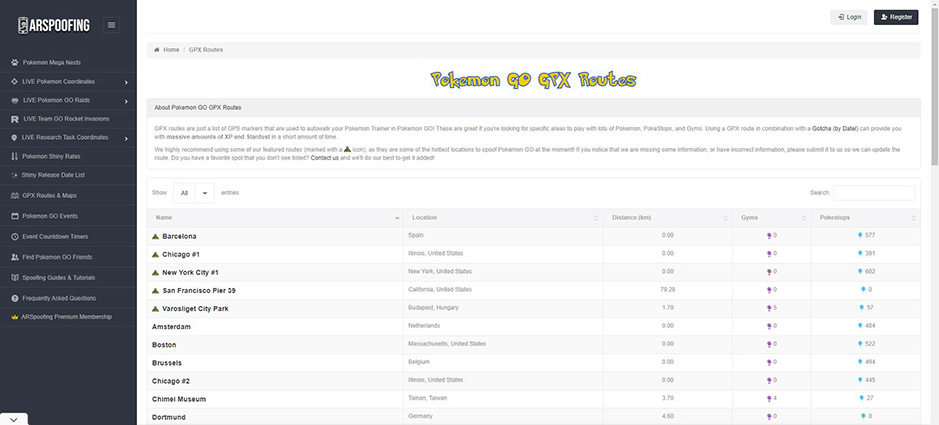 How to Use GPX Pokemon Go on iOS 15 or Android
Many pokemon players may be interested in how to use gpx to auto walk when playing the games. But the specific steps to use gpx is too complicated to follow. And if you are available to do so, the tutorial is listed as follow.
For iOS Users:
This article in the links will teach iPhone users about how to use pokemon go safely, and you can follow the instruction to have a try.
For Android Users:
This page can help to create your own GPX files. And there is also a pokemon go spoofing guide you can take a shot on it.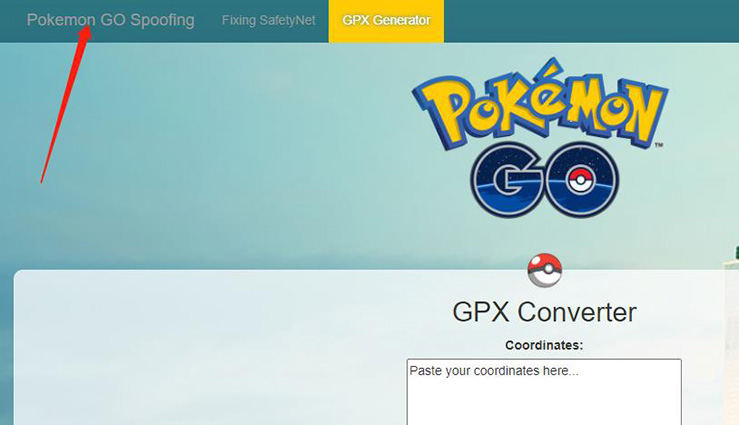 Note: Compared with the complicated procedure to spoof pokemon, it is easier and time-saving to use third-party software to change your location in a few clicks when playing the game.
Bonus Tip: iAnyGo Can Import GPX File Now
Imagine that you can play pokemon go home just by clicking around on PC, isn't it more convenient and comfortable than adjusting settings on iPhone refer to the complicated tutorial. You can go anywhere you want with the help of Tenorshare iAnyGo and uncover lots of Pokemons and Gyms. Here are the steps to use one function of iAnyGo which is importing GPX file.
Download and Launch Tenorshare iAnyGo, and connect your iPhone to PC/Mac. It will detect the device automatically.

Select the 'Single-Spot Movement' from the main home screen after launching it on your computer.

Import GPX file.

The route will show up on the map automatically after importing GPX file successfully.

Ready to start the movement.

Select your moving speed and begin the movement. You are able to pause during the movement, and also zoom in and zoom out the map.
Other FAQs about Pokemon Go GPX
1. Can I Do Raids While on Cooldown
No, you cannot do raids while on cooldown. If you do so, you will not only lose your Raid Pass but will also be kicked out of the Gym.
2. Can You Spoof Pokemon GO on The PC
You can no longer spoof Pokemon Go on the PC. Some detection methods by Niantic prevents the game to run on the computer, however, you can use iOS or Android for now and play from home with Tenorshare iAnyGo.
3. What Are The Daily Limitations
Few daily limitations have been set to prevent cheating, and most normal players will never encounter any of these limitations, as they are set quite high. But for us spoofers, it is quite easy to reach them.
Pokestops: You can only use 600 spins per day.
Pokemon: You will only get 1200 catches per day.
Buddy Candy: you will only get 40km candy worth per day.
Conclusion
With the help of GPX files, it will be easier to play Pokemon Go. Come and give it a try.