Ghostbusters World Fake GPS Guide-Don't Miss It
by Sophie Green Updated on 2022-11-14 / Update for change location
Ghostbusters World is very similar to Pokemon Go, with a new experience. But the only downside of this game is that you have to go out of your home to fight the ghosts and catch them. Can't leave your room for some reason but want to play a game?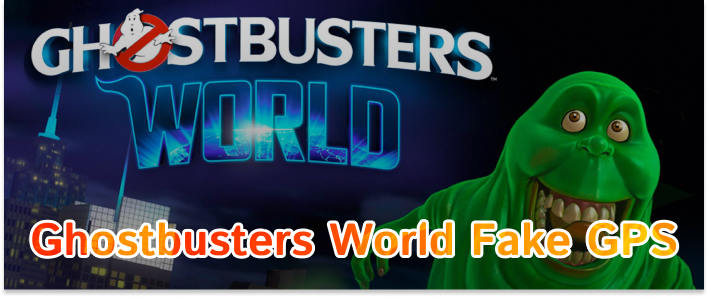 If so, then you will need to Ghostbusters World fake GPS, or you will need to fake GPS in the game. In this article, we will guide you through the Ghostbuster mobile game and help with the fake locations in the Ghostbusters iOS World. 
What is Ghostbusters World 
Just like "Pokémon Go", Ghostbusters World is an amazing game that players can play on smartphones, be it Android or iOS. In this game, you will have to capture ghosts with other interesting things that you can do in the game.
The best part is that Ghostbusters AR game is free to play and features interesting gameplay. You will get more hardcore gaming flavour in it than in other games. In this game, you have to move through the streets to catch ghosts in your location and battle with other ghosts on the battlefield.
Where to Download Ghostbusters World 
There is no credible official site for Ghostbusters World game since the game was suspended two years after release. But some sites offer spoof versions of the game with variations compared to the original game. 
Is Ghostbusters World Still Available 
The original Ghostbusters World app Game was suspended two years after it won millions of hearts of players across the globe. However, there are some spoof versions available on the internet. 
How to Fake GPS on Ghostbusters World on iOS Device 
Many tools help the user improve their experience by offering assistance with location spoofing on their iOS device. Tenorshare iAnyGo is one of the best tools that allow the user to fake their location conveniently.
iAnyGo is a location spoofer for Tweaked Pokemon Go. It is a perfect alternative to PGSharp and other spoofing software and offers a more comprehensive and user-friendly experience. Another advantage of using iAnyGo is its compatibility with iOS systems. The tool supports location change without jailbreak and stimulates GPS movements with customized routes.
Select the "Joystick Movement" mode from the home screen after you launch your program and link your device to your system. Your Joystick will appear on the lower-left corner of your screen. 

Now you can drag the slider to customize the speed of your movement. You can select from the options for driving, walking or cycling speeds with the fastest option being a speed of 72 kilometres per hour. 

Now you can use your Joystick to initiate an automatic movement. You need to drag the middle button to the circle and release it to set the speed as the GPS starts moving automatically. You can now tweak the direction in 360 degrees of movement. 
Other AR Games You Can Try 
Augmented reality gaming, or AR gaming, integrates game visual and audio content with the user's environment in real time. Unlike virtual reality gaming, which often requires a separate room or limited space to create an immersive environment, augmented reality games take advantage of the existing environment and create a playing field.
These games are super exciting and popular among gamers. Some of the amazing AR games you can try are.
1. Pokémon GO 
Pokémon GO allows the player to travel between the real and the virtual World of Pokémon. Pokémon GO gives players a chance to explore real places and search far and wide for Pokémon. More and more Pokémon are appearing all over the World, including rare and powerful Legendary Pokémon.
2. The Walking Dead: Our World 
Our World is the first Walking Dead AR game. It is the most famous zombie apocalypse. The game requires you to get rid of bloodthirsty zombies and protect yourself and your clan to survive night after night. Players can also use real-World objects around them to create a whole new virtual universe in the game. The result is a wonderful 3D experience with the help of AR technology.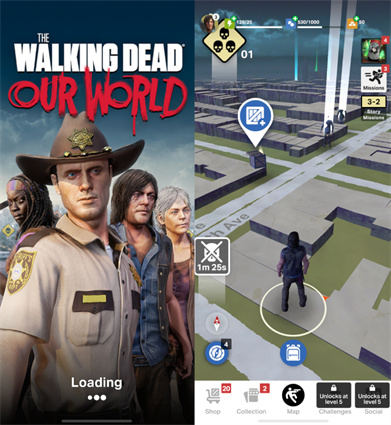 3. Jurassic World Alive 
Ludia's Jurassic World Alive is a game full of augmented reality. The game allows players to move around the city, walking the same paths as always and trying to explore, collect and capture DNA samples from new dinosaurs. Jurassic World Alive also includes several events such as player v/s player battles, tournaments as well as Jurassic World Alive events, and other great features.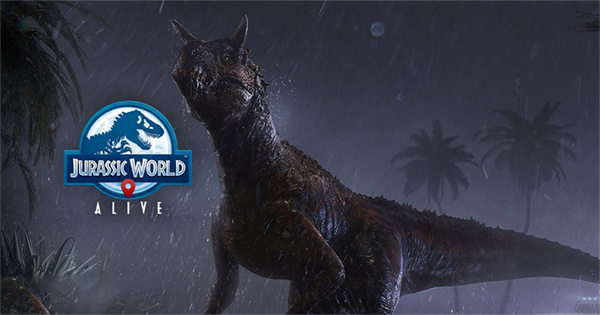 The End 
We hope this article solves your search for tools for Ghostbusters World fake GPS settings. With tools like Tenorshare iAnyGo, all such spoofing tasks become super easy and add to the fun and thrill of the gamers as they make their way to a higher score in the World of fascinating games.