New Pokemon Go Cheats on iPhone without Jailbreaking
by Sophie Green Updated on 2020-09-04 / Update for iPhone Tips
If you are a Pokemon Go game lover, you might be interested in Pokemon Go cheats iPhone. Cheats are an easy way to get rewards and advance missions in the game. If you can pull these cheats properly, you can get much farther ahead than your competitors.
There are a number of cheats for Pokemon Go iPhone that you can implement and get moving faster in your game. This guide lists out various types of cheats you can use in the game and how you can implement one of those cheats hassle-free on your iPhone.
Part 1. The Most Popular Cheats for Pokemon Go iPhone
The following are some of the most popular cheats that you would like to use when you play Pokemon Go on your iPhone.
1. Spoofing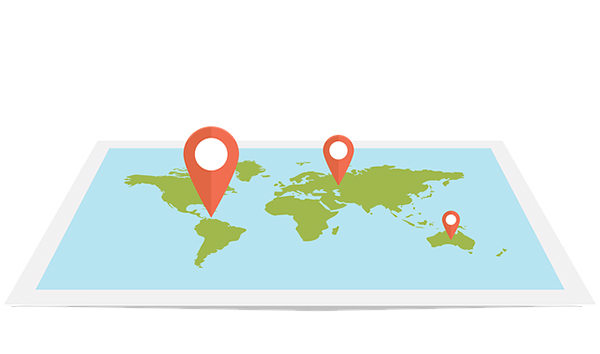 Spoofing basically means to change the GPS location of your device so that the game thinks you are somewhere else. Spoofing is also called faking GPS location and this cheat helps you move around in the game while you are actually still sitting on your couch.
This cheat can be utilized by using a fake GPS location app on your iPhone. One of these apps is mentioned below in this guide to help you spoof your location on your iOS device.
Pros:
Easily earn rewards
No need to move anywhere
Fairly easy to apply to your device
Cons:
Your account can be banned if you found spoofing
Pokemons obtained with spoofing may not be used in the game
You can easily get caught
2. Botting
Botting is another way to spoof in the game but it does not require much manual input. With this iPhone cheats for Pokemon Go, you can find many powerful pokemons from various locations in the game and use them to fight the battles. However, you can get banned if the game developer finds out.
Pros:
Quickly get favorite pokemons
A hassle-free way to earn rewards
Multiple botting options
Cons:
You can get shadow-banned if you get caught
If you are caught, your pokemons cannot be used for the fights
Require some special tools to use this cheat
3. Multi-accounting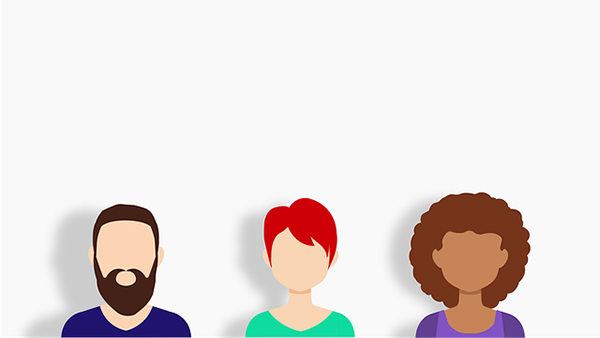 This cheat is explained by its name. Multi-accounting basically refers to the process of using multiple game accounts to progress your profile in the game. For instance, if you need certain users in your gameplay for a certain activity, you can create multiple accounts and fill-up those slots.
Pros:
Pretty easy to pull this cheat
Only requires creating new accounts
Old accounts can also be used
Cons:
This can get you banned
Illegitimate way to play the game
Need to create several accounts for effectiveness
4. Shaving/cycling
Shaving or cycling basically means using another account to get rid of a team member's pokemon and then replacing it with your own pokemon. A lot of people used to do this to make progress in the game but it looks like the game developers have found a way to prevent this from happening. In newer versions, this might or might not work.
Pros:
Easy way to get your pokemon placed where you want
Only requires using two accounts
You do not need other people to do this
Cons:
Cool down timer in Pokemon Go prevents this from happening
Easy to pull in the latest game versions
Can get you removed from the game
5. Auto-IV checkers
An Auto-IV checker checks the IV of a pokemon and gives you details about it. This is usually done using the Pokemon Go API to fetch the information. However, the game developers have recently been banning accounts that use their API inappropriately. You might not want to use this if you are afraid of getting your account banned.
Pros:
Check the attack power for your pokemon
Find the defense level for your pokemon
See the stamina information
Cons:
Your account can be banned if you allow these checkers to use the API
Not recommended as it can easily get your account removed
Relatively difficult to implement
Part 2. The Best Way for Pokemon Go Cheats iPhone with iAnyGo
Now that you are aware of some of the iPhone Pokemon Go cheats, you might want to learn how you can use at least one of those cheats in your gameplay. The following shows how you can use the spoofing cheat in your game.
There is a tool called Tenorshare iAnyGo that allows you to fake the GPS location on your iPhone or iPad device. With this tool, you can lie to Pokemon Go that you are traveling or you are at some place, whereas the fact is you are still at your current location.
It is pretty easy to spoof your location with this tool and the following shows how.
Download and open the tool on your computer. Then, click on the option that says Enter.

Plug-in your iPhone to your computer using a USB cable.

Choose the location on the map where you want to be and hit Start to Modify.
The location on your iPhone will instantly change.
Summary
Those were some of the cheats for Pokemon Go for iPhone and their advantages and disadvantages. If you are looking to use spoofing, there is an easy way to do that with Tenorshare iAnyGo. We hope the guide gives you the information that you have been looking for.
FAQS on iPhone Pokemon Go Cheats
The following answers some of the most frequently asked questions about Pokemon Go cheats.
1. Can you still cheat in Pokemon go?
Yes, you can still use some of the cheats in Pokemon Go to make progress in the gameplay. Not all the cheats may work, though.
2. What happens if you get caught cheating in Pokemon Go?
If you get caught cheating in Pokemon Go, you could get soft-banned, shadow-banned, or even permanently banned from the game.
3. Can you get banned for having multiple Pokemon Go accounts?
Yes, you can get banned for having multiple Pokemon Go accounts as doing this is against the terms and conditions of the game.
4. Can you run 2 Pokemon Go accounts on 1 phone?
Yes, you can run 2 Pokemon Go accounts on 1 phone. You will either need to use the app option or a third-party app like Parallel Space.
5. How long do you get soft banned from Pokemon Go?
You get soft-banned from Pokemon Go for about 12 hours. This is the ban time for most users.