Guide For Geocaching Fake Location [Click Here]
by Jenefey Aaron Updated on 2022-06-22 / Update for change location
Geocaching is a GPS-based game that is a total fun because of outdoor treasure hunting and exploring the real world. Using a GPS-enabled device, users explore different places and find geo cache (treasure container) hidden at those particular locations.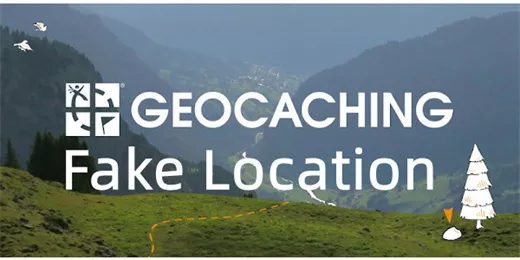 However, due to an increase in its popularity, more and more users look for a geocaching fake location to enjoy this game in a different way. Let's see what it holds for you.
Part 1: What Is Geocaching
Geocaching is a hunter-style game that requires you to get up and explore the globe using a GPS receiver. It's a short term for GEO (geography for coordinate locations) and CACHE (treasure hidden at different locations). So, in short, this game is all about finding hidden items from different locations. When you find a geocache, it's a container having anything inside. It offers you a prize which you can swap in and out. Geocaches which you find can be anything including:
Foreign coins.
Toy cars.
Keychains.
Marbles.

Rubber ducks.
Part 2: Can I Fake Location On Geocaching
Faking location on geocaching is not a straightforward process since there is no geocaching spoof location built in the game. However, you can spoof location on this GPS-based game using authentic spoofing software and let all the leverages of the new location come to you.
Part 3: How To Fake Location On Geocaching
People find it fun to treasure hunting by faking their actual location and seeing what the other place holds for them. Tenorshare iAnyGo is a location changer software that aims to facilitate its users to spoof locations on iDevice in a blink of an eye. Its location spoofing process is so easy to understand and perform. 
With the help of Tenorshare iAnyGo, users can easily fake their location on geocaching. Not to mention, there are unlimited locations all around the world and you can fly anywhere virtually using this software. Here is how you can change your device location to ultimately change location on geocaching.
Download and launch Tenorshare iAnyGo on your computer. Proceed with its default mode "change location."

Connect your device using a USB cable to the computer.

Enter any location you intend to teleport in the search bar of iAnyGo and click Start to Modify. The location of your device will be changed to a new location.
Part 4: How To Plan Geocaching To Save Your Time
With the right tips and tricks, you can save a lot of your time in geocaching. For example, you can save geocaches and maps offline for assistance in your geocaching. Moreover, do the maximum research you can and target your desired caches. Apart from this make sure your data plan is in order and it's not wasting your time waiting.
Part 5: More Questions About Geocaching
Geocaching is undoubtedly a very interesting game which is inciting the exploring traits in people. With its increasing popularity, people search a lot regarding geocaching toolbox, geocaching near me, and how it works. So here we have answered some of the very basic queries.
1. Where To Download Geocaching
Geocaching is available to download on both iOS and Android-powered devices. On an iOS device, you can download it from the app store while on an Android device you can simply visit the google play store app and download it from there.
2. How To Play Geocaching
To get started with geocaching, you need to register for free basic membership. Next, visit the "Hide & Seek a cache" page and enter your postal code, and search. You can select any geocache from the list by clicking on its name. 
Now enter the coordinates of the geocache into your GPS device and use this device to help you in finding that hidden geocache. 
Once you have found it you can return the geocache to its original location by signing the logbook. You can also share your geocaching success stories online by sharing photos. 
3. What Is Geocoin
A geocoin is a fundamental unit of geocaching. It's basically a piece of metal or wood used as a unique token or challenge coin. In geocaching, the ultimate goal of the game is to collect as many geocoins as possible. Collecting this is rewarding since explorers get cryptocurrency when they achieve a goal or find geocoins.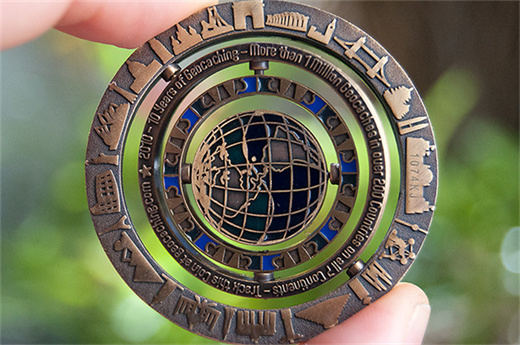 The Bottom Line
Geocaching has become a popular treasure game. This game has garnered a lot of attention from people all around the world. However, if you want to play geocaching without moving, just try Geocaching fake location to enjoy the game at home.