GFaker In-Depth Review In 2023: A Device To Change Location
by Jenefey Aaron Updated on 2022-12-16 / Update for change location
The GFaker is a new age technology equipment that you can externally attach to your iPhone, iPad or iPod and use it to spoof your location. It works on all devices with iOS version 12.4.1 or below and doesn't need jailbreaking your device. In this guide, we will explore the world of GFaker and all its ups and downs, with a little surprise at the end.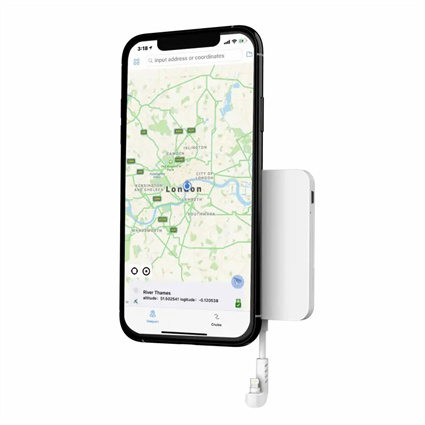 Part 1: Brief Introduction of GFaker  
The GFaker can be externally attached to your iOS device using the port for charging and is a stable, safe way to spoof location using iOS devices. The faker works on all apps and devices on iPhone, and keeps your information and personal data 100% safe as it doesn't need jailbreaking. Moreover, you can easily carry it anywhere you want because of its small size and ease of use.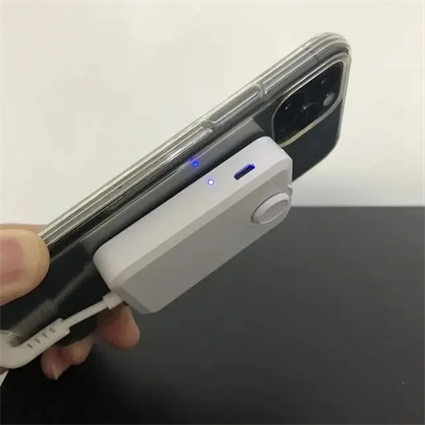 The GFaker pro is a great device that helps you charge your device while spoofing location. Similarly, the GFaker phantom protects the privacy of your phone's location, works with all iOS versions, and is an upgraded version of the original GFaker product.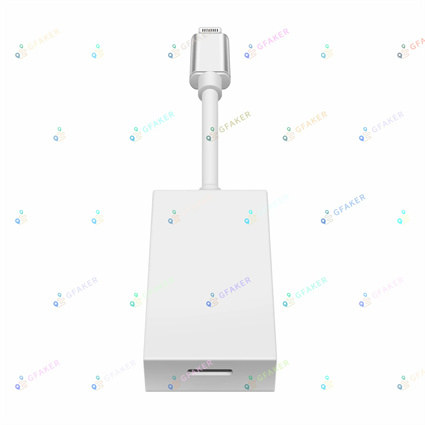 Part 2: How Does GFaker Work  
Working with GFaker is quite easy. You just have to attach it to your device and enter the location you wish to teleport to. The GFaker will then spoof location across all location-based apps on your device. There's no need-to-know complicated settings, coding, computers, etc. 
Part 3: How to Get GFaker  
The safest way to buy GFaker is to go to its official website and purchase the device. Then, you can easily stick it to your device and spoof your location with ease. Follow these steps:
Go to the authentic website of the GFaker.
Select the version you want to buy.
Add to cart.
Select payment method and enter all details.
Proceed with the payment and get confirmation.
It's that easy! 
Part 4: Is GFaker For Free  
The GFaker tool is not free. It is a paid device that costs much for beginners and individuals. Find the price of the tool in detail here:
GFaker:

$198.00

GFaker pro:

$329.00

GFaker phantom:

$329.00
Part 5: How to Use GFaker  
As intimated before, using GFaker is extremely easy. However, there is no GFaker app and you'll have to purchase the device only for your purpose. To use it to spoof your location, follow these steps:
Connect the GFaker to your device. Download the Gfaker App from the web and launch it.
Enter the location you wish to teleport to on the app.
Click on OK. 
Done! You will instantly be teleported to the new location. Please note that the you can get the GFaker app to control the device after purchased. However, you can perform location changing apps download from other brands and companies in a cheapier prize. While most of these don't work or are fake, the best GFaker alternative is here. The tool we are going to reveal is absolutely free, safe, and trusted worldwide. Let's dive in. 
Part 6: GFaker Free Alternative-iAnyGo 
Tenorshare iAnyGo is a wonderful app that can spoof location in seconds and is free and safe. Faking location was never easier or more convenient before. The app is your cue to perform one-click teleporting to any location you wish to, in seconds! You can change the location of up to fifteen iOS devices using a single pc, a single Tenorshare iAnyGo application download. Isn't that great?
Here are the steps to change your location with iAnyGo:
Download and launch the app on your computer. By default, the screen is set to change location.

Connect your iOS device using a USB cable to your pc.

On the map that comes up, select the location you want to teleport to. You can also manually add the coordinates or type the address. Click on "Start to Modify."

You can also sift between single spot, multi-spot, or joystick movement options.
So, from the data inferred above, it is pretty much clear that you can avail the best location faking app online for free and use it like it's a piece of cake. Download Tenorshare iAnyGo now and amp up your gaming skills, or use it to protect your privacy or both! 
Conclusion  
The GFaker is a marvellous tool that you can use to fake your location by connecting it externally to your iPhone. However, it is a little expensive and not everyone might like spending that much money on something that can be done for free! Using Tenorshare iAnyGo, you can easily spoof your location online in a single click and teleport to any place in the whole world. Try it out today!