PGSharp Pokemon Go Review: The Best Pokemon Go Spoofer In 2023
by Jenefey Aaron Updated on 2022-12-16 / Update for change location
PGSharp Pokemon Go is an android application designed to facilitate you in playing Pokemon go by changing your GPS location. Apart from this, it comes with more advanced features so you can easily catch rare pokemon in the game being at your home.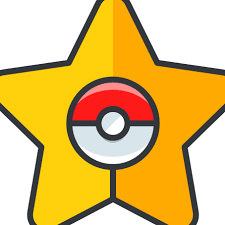 Part 1: What Is PGSharp Pokemon Go 
The PGSharp Pokemon go is an android pokemon go spoofing App designed for android Pokemon Go players. With the help of this app, you can spoof your current location on your Android device and play pokemon quickly and effortlessly with no movement. There is no teleport distance limit in this app so you can fake your location all over the world. 
Main Features of PGSharp Pokemon Go
Pokemon go PGSharp comes with several cool features. It eliminates the need for movement and a map user can send him freely "around the world". The updated version of this app offers much ease in the use of its features including:
Freely move around using a joystick while lying on your bed.
Change your walking speed.
Teleport any location using a map.
Auto-walk using routes.
Save the last location.
Part 2: How To Download And Install PGSharp Pokemon Go  
To use PGSharp on your android device, you must have an active Pokemon Trainer Club account (PTC) account. If you have one already then make sure it's using the same email address as your Google account. Ensure you don't have a Pokemon go app on your android phone. If it's already installed, then uninstall it and follow these steps:
Go to PGSharp Pokemon Go official website on your Android device.

Download PGSharp Pokemon Go on the browser and install it after downloading successfully.

After installing PGSharp successfully, a new Pokemon Go will be installed on your device.
Part 3: How To Use PGSharp Pokemon Go  
PGSharp pokemon go plus has made it easy to play your favourite video game on your android phone with no hassle at all. There are many features that add more comfort to using it. Moreover, you can use PGSharp directly on your phone with no need of connecting to a computer.
Once you have downloaded and installed the PGSharp app, a new Pokemon Go app will be installed on your device. Login your account and enter the game.

You will get a virtual joystick. And there are other useful features waiting for you.
Part 4: PGSharp Pokemon Go iOS Alternative: Tenorshare iAnyGo[FREE] 
PGSharp is a powerful Pokemon Go spoofing app. However, it does not support iOS devices. Well don't worry, for iOS users, we have a really cool option that provides a safe and secure location spoofing connection. That is Tenorshare iAnyGo, which is a trusted location spoofing software that let its users go anywhere in the world virtually.
1. Users can play Pokemon Go with iAnyGo's Joystick Movement
Users can take advantage of the Joystick movement feature of iAnyGo. It provides a hassle-free way to control your movement anytime anywhere. You can tweak your direction at 360 degrees moving right-left forward and back.
2. Steps to use iAnyGo's Joystick Movement to play Pokemon Go
Here is a simple guide to help you use this feature on your iOS device. All you need to do is:
Install and launch iAnyGO on your PC or Mac. From the home screen select "Joystick Movement" and proceed.

Connect your iOS device using a USB drive and add the connected computer to the trusted devices in your iPhone by clicking on the pop-up message "Trust" and proceed.

You can set your speed by dragging the slider. You can also choose between walking, cycling, or driving speed to move your avatar. The fastest speed you can reach is 72 kilometres per hour. 

To start moving automatically at the set speed, you need to drag the middle button to circle and release. You can tweak direction in 360 degrees during the movement.
Part 5: FAQS About PGSharp Pokemon Go 
Most people worry about spoofing their location using a PGSharp pokemon go hack. Here we have listed some popular questions asked by pokemon go players.
1. Is PGSharp Safe
PGSharp is considered a safe and secure app for spoofing in Pokemon Go. If you use it, then the chances of getting red-flagged in the app are negligible. However, you should avoid changing your location frequently to avoid pokemon go soft ban.
2. Is PGSharp Free
PGSharp is free to download and you can use its free version. However, the free version comes with limited features as it has a paid version to unlock advanced options. Most of the PGSharp features are available in its standard version (Paid version).
3. Does PGSharp still work for Pokémon GO
Yes! PGSharp works for Pokemon Go and if you are a fan of Pokemon Go, this app can help you in saving your time with this video game. You can teleport your location from one country to another with no limitations.
The End 
PGSharp pokemon go android app can unlock many things for you in pokemon go. By providing a lot more options to play pokemon, it makes things more amazing and you can actually enjoy your time playing this game. And If you are an iOS player and also want enjoy the convenience of spoofing Pokemon Go, just click the download button.