How to Fix Phone Keeps Restarting
by Jenefey Aaron Updated on 2019-07-25 / Update for Fix Android
The popularity of Android phones has led to several new versions of Android phones being introduced into the technological world. More number of users have started opting for the Android phones due to the several interesting features it comes built in with. However, along with the useful features, there are several technical glitches which the Android users face. The Android phone automatically restarting on its own is one such common problem faced by the Android device users. If you are someone who is experiencing such a problem and are wondering why does my phone keep restarting on its own, you have come to the right place! Here, we will discuss about how this problem can be fixed using simple and easy solutions.
Cause 1: Incompatible Third Party App
There is a possibility that you may have installed some app recently which is not compatible with the Android OS version in your phone due to which your phone keeps restarting. A simple way to fix this would be to check for the bad apps installed on your Android phone and deleting them. You can do this by following the steps below.
Solution: Check Bad Apps in Safe Mode
Step 1 Press and hold the Power button until you see the Power Off option being displayed on the screen.
Step 2 Tap and hold the Power Off option until a notification for entering into Safe Mode gets displayed.
Step 3 Tap on "Yes" option to confirm reboot of your Android phone into Safe Mode.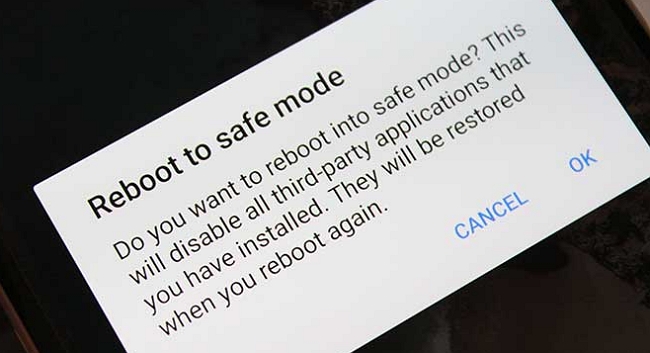 Step 4 You should now be able to see "Safe Mode" being displayed on the bottom part of the screen.
Step 5 Check for the recently installed apps which may be the source of the reboot error and delete them one by one.
Repeat these steps until the problem goes away.
Cause 2: Cache Data Stored
Cache data stored in the background of your Android phone may also be a problem due to which you may be facing the problem of my phone keeps shutting off and restarting. The solution to this would be to reboot your Android phone into Recovery Mode and then wiping off the cache data stored. You can do this by following the steps below.
Solution: Wipe Cache Partition in Recovery Mode
Step 1 Power off your device. Press and hold the Power button and the Volume Up button at the same time, then release the Power button when the Samsung logo appears and release the Volume Up button when the Android logo appears.
Step 2 Use Volume Down button to navigate and the Power button for making the selection to choose "Wipe cache partition".
Step 3 In the same way navigate and select "Reboot system now" option.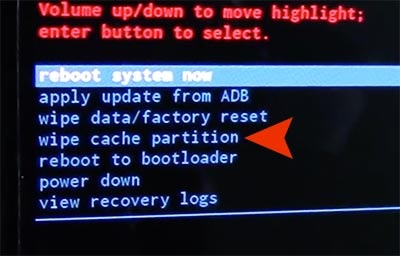 Your Android phone will now reboot without the error of getting restarted on its own.
Cause 3: Loose Battery
If your Android phone keeps restarting, the source of the problem may not be a technical one. One of the first things which you must do is check if the battery is in its place. Maybe the battery is loose due to which your Android phone keeps turning off and on.
Solution: Hold the Battery into Place
Place the battery correctly in its place if in case it is loose and try rebooting your Android phone to check if the problem still persists.
Cause 4: Overheating
If your Android keeps restarting, overheating of the Android device may also be the cause of the problem. Sometimes when you overuse your Android phone or if you are overcharging your Android phone even then it may keep getting switched on and off. You would need to cool down your device if this is the case. You can do this by following any of the below mentioned tips.
Solution: Cool Down the Phone
Place your Android phone in a cool area for a while.
Power off your Android phone and keep it that way for sometime till it cools down.
Do not use more than 3 applications at a time.
Uninstall unwanted apps from your Android phone.
These tips may help you in cooling down your Android device after which you can reboot your phone to resume its normal functions.
Cause 5: System App Disabled
If your Android phone restarting again and again, there is a possibility that some of the system apps may have been disabled due to which your Android phone may be getting switched on and off. You would need to re-enable them for your Android phone to start functioning normally again. You can do this by following the steps below.
Solution: Re-enable System App
Step 1 From the Home screen of your Android phone, go to "Settings" and select "application Manager".
Step 2 Select the system apps one by one and check if they are disabled.
Step 3 If any of the system apps are disabled, tap on "Enable" option to enable them again.
Reboot your Android phone after this and it should start functioning normally again.
Cause 6: Corrupted Android System
Due to several app and other data download, your Android system may have got corrupted. You can use Tenorshare ReiBoot to solve this issue. Tenorshare ReiBoot is an excellent app which can be used for fixing all the minor as well as major technical snags on any Android phone. You can use ReiBoot for Android in the following way to fix the reboot error of your Android phone.
Solution: Repair Android System
Step 1 Download, install and launch the tool on your computer. After this, connect your computer to the Android phone with the help of a USB cable. From the options on the main interface, select "Repair Android System".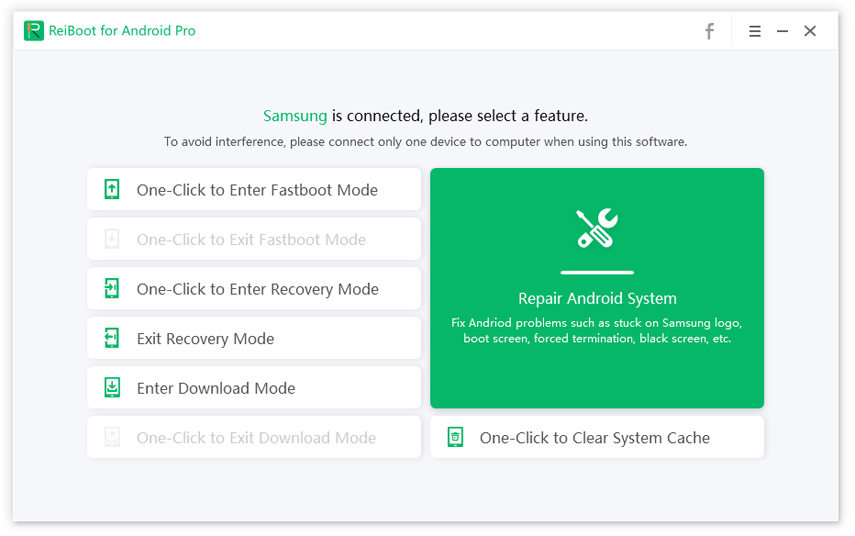 Step 2 Click on "Repair Now" on the next screen. Click on "Next" after checking the details of your Android phone.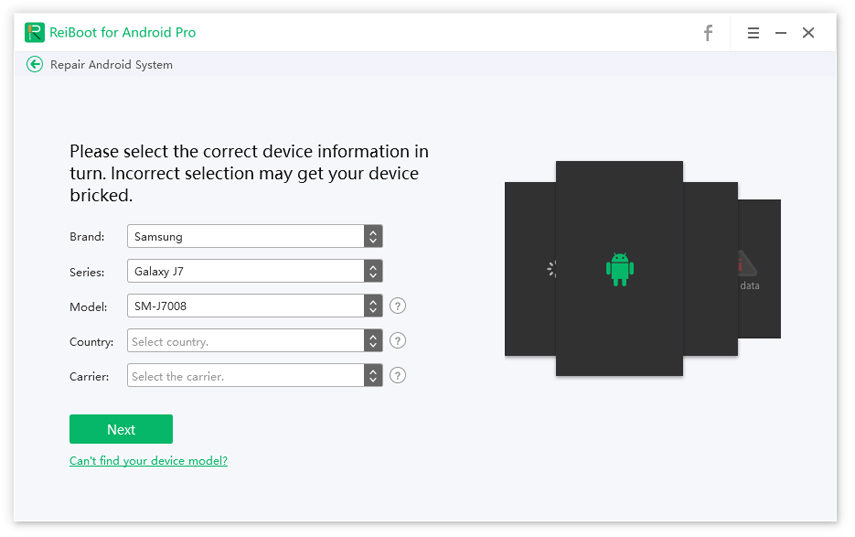 Step 3 Download the latest firmware on your Android device.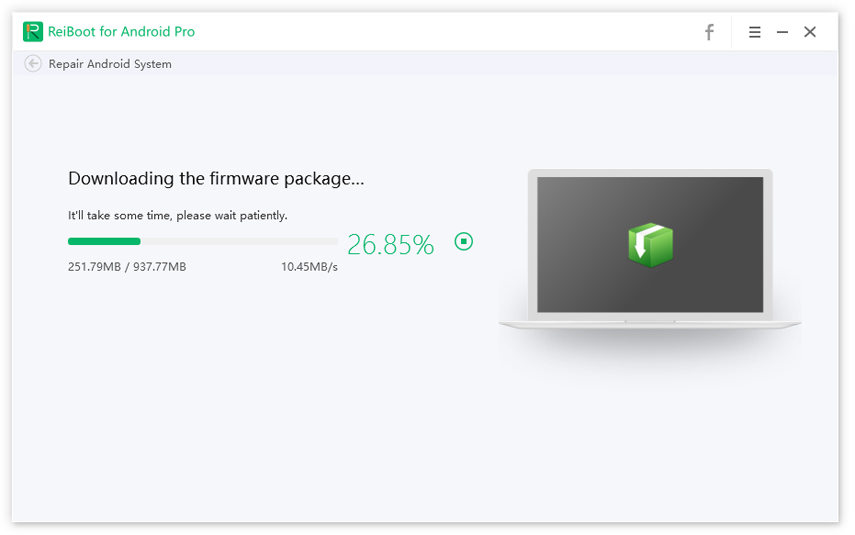 Step 4 Once the download is finished, click on "Repair Now", and click on "Continue" after reading the instructions being displayed.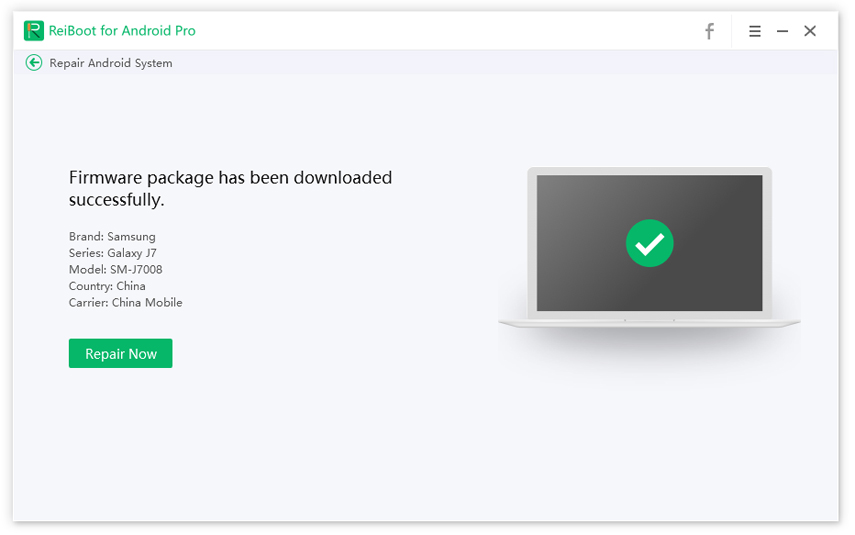 Step 5 Carefully follow each of the steps being displayed on the screen to begin the repair process of your Android phone. Repair progress would be displayed on the screen.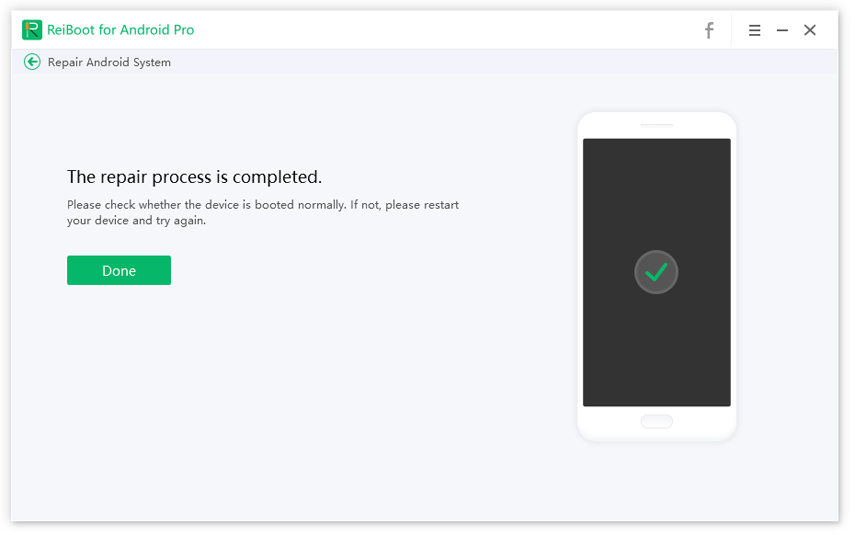 Step 6 As soon as the repair process comes to an end, you will get immediately notified.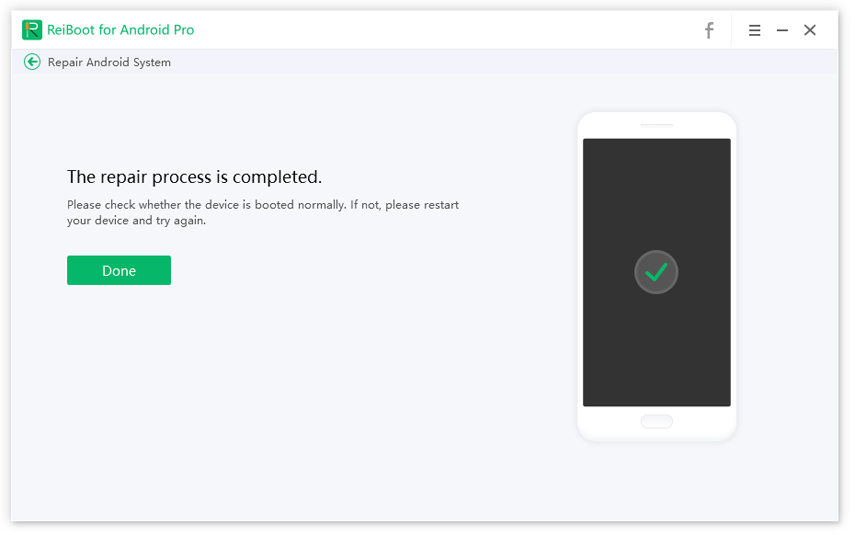 This tool can help you in fixing the automatic reboot error in your Android phone.
Cause 7: Hardware Problems
If none of the above solutions work, then the problem is not a technical one and it must be in the hardware of your Android phone.
Solution: Contact the Manufacturer or Dealer
You cannot fix the hardware problem in an Android phone on your own. So it is better to head to the nearest service center of the brand of your Android phone and they would assist you with the rest of the repairs.
Conclusion
Overall, these are some very effective fixes if your phone keeps restarting. Phone restarting can be a very minor issue or a major one. The latter mainly equates to a deep system error which needs to be fixed with a repair tool like Tenorshare ReiBoot for Android. It is a potent repair tool which is simple to use, result oriented and highly effective in fixing any type of Android stuck issues like stuck in recovery mode, download mode, fastboot mode, etc.