7 Quick Fixes: SIM Not Provisioned Error on Android
by Jenefey Aaron Updated on 2022-05-30 / Update for Fix Android
So, you've got a new SIM card or a new Android phone. When you've added the SIM card to your phone and turn on the device, an error message stating SIM not provisioned or SIM not provisioned MM#2 appears, and you find that except for emergency calls, you cannot make or receive any phone calls. How frustrating it is! But don't panic cause we've got you covered.
In this article, we dive deeper into the meaning of the SIM not provisioned error. Plus, we also talk about why you would get the error. Finally, we will explore some ways to deal with the SIM card not provisioned issue or SIM not provisioned mm#2 error.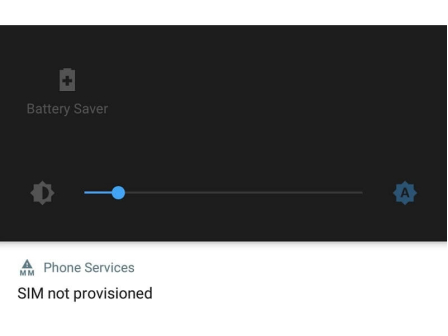 Part 1: What Does SIM Not Provisioned Mean?
When your phone screen displays the "SIM not provisioned" or "SIM not provisioned for voice" error, or the "SIM not provisioned mm#2" error appears when you are inserting a new SIM card on your dual-SIM device, it means the inserted SIM card has not been authorized to work on your carrier's network. In other words, the carrier network provider has blocked or suspended your SIM card, so you can't make phone calls from that phone with the inserted sim card, only emergency calls being allowed to make.
The SIM Not Provisioned for Voice error is commonly seen among android phones especially Google Pixel.
Part 2: Reasons Causing SIM Not Provisioned Error
"Why does my phone say SIM not provisioned?" Well, there could be a few reasons for that. You see, a SIM card contains specific information that helps your phone build a connection with the network provider. However, if this information can't be accessed by your phone due to any reason, you will see the error.
Here are some enlisted reasons why you may see the SIM not provisioned error.
You inserted a new SIM card into your phone.
The SIM card is not activated.
The SIM card has been deactivated by your service provider since you asked to transfer your number to a new SIM card.
The new SIM card isn't placed correctly in your phone's SIM tray.
The carrier service provider's server is temperarily down or unavailable at the moment and SIM cannot communicate with the server.
You're in a place outside the carrier provider's coverage area, without existing roaming agreement.
The SIM card is physically damaged or dead.
How to Fix SIM Not Provisioned Error on Android?
This section talks about how to fix SIM not provisioned for voice error. We've enlisted 7 possible solutions you could use to get rid of the SIM not provisioned mm#2 issue.
Way 1: Activate or Re-register Your SIM Card
The first thing you must do is to activate your SIM card if it hasn't been done already. Since non-active SIM card is the most prominent reason for getting the error, activating the SIM card will hopefully solve the SIM card not provisioned issue for you. To active or re-register the SIM card, make a call to the carrier service provider, log into the service provider's page for your carrier guidelines and see how to activate a SIM card from that specific carrier, or simply send an SMS.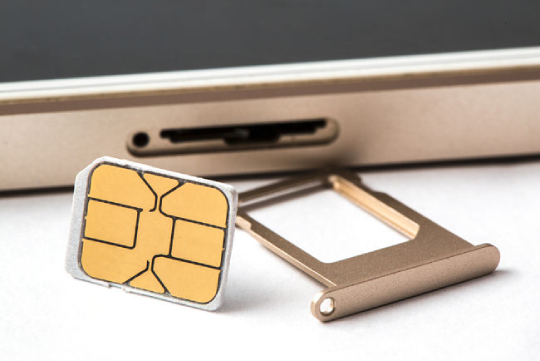 Way 2: Restart the Phone
If you're getting the SIM card not provisioned for voice error even after activating the SIM card, restart your phone. Sometimes, a restart is needed to force the device to try to reconnect to the network.
Way 3: Reinsert Your SIM Card
If your SIM not allowed for voice even after a restart, there's a chance it hasn't been inserted correctly. Simply remove the SIM card from the phone and insert it again.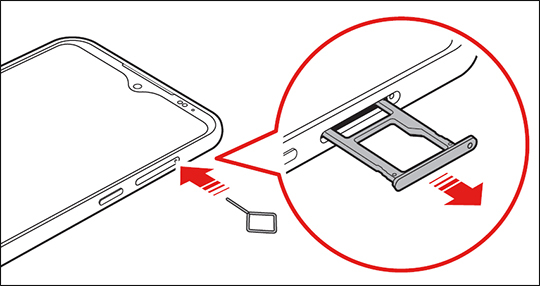 Way 4: Enable and Disable Airplane Mode
Enabling and disabling Airplane Mode restarts the network connectivity of your device. To do this, go to Settings > Network & Internet settings (or Connections) > Airplane Mode. Tap the toggle switch to turn Airplane mode on, then turn it back off after a few seconds.
Way 5: Contact the Network Provider or Carrier for Help
There may be something wrong with the SIM card itself and might need a replacement. The best way to figure out if that's the case is to get in touch with your network provider and explain the error you are having. Your provider would investigate the issue while having you hold the line. Wait patiently for their solutions.
Below are the Carrier Contact information in the US.
Verizon: 1-800-837-4966

Note: If you are using a new SIM card, call 1-877-807-4646 to activate it.

AT & T: 1-800-331-0500
T-Mobile: 1-877-746-0909
Boost Mobile: 1-833-502-6678
Virgin Mobile: 1-888-999-2321
Cricket Wireless: 1-800-274-2538
MetroPCS: 1-888-863-8768
U.S. Cellular: 1-888-944-9400
Way 6: Try the SIM Card with Another Phone
It's possible that there's nothing wrong with your SIM card, instead, there could be something wrong with your phone instead. To find out if that's true, try inserting the SIM card in another phone and see if it works. If it does, that means there's something wrong with your phone.
Way 7: Fix SIM Not Provisioned for Voice with ReiBoot for Android
If you see the SIM card not provisioned error even after trying out all the methods mentioned above, there may be something wrong with your phone's software. It occurs due to software glitches that may plague your phone due to various reasons.
Tenorshare ReiBoot for Android is your best friend when nothing else works. With this handy, easy-to-use tool, you can repair system Android with simply cicks in no time.
To use ReiBoot for Android to fix the SIM Not Provisioned MM#2 error, follow the steps.
Download and install Tenorshare ReiBoot for Android on your PC. Once installed, launch the program.

Connect your phone to the computer using a USB cable. Then enable USB Debugging in your device's Developer Settings. Once connected, click "Repair Android System".

From the next page, click "Repair Now" to continue the process.

Enter correct information about your device and click the Next button.

The program will start downloading a firmware package for your Android device. Wait for the download to complete. When it's done, click "Repair Now".

Wait for the repair process to complete. When complete, your phone should turn back on automatically and the SIM not provisioned error should be gone.
Conclusion
If you're seeing the SIM not provisioned for voice error and wondering how to provision a SIM — this article has got you covered. We talked about several methods you can use to fix this annoying issue. In the end, if nothing else works, you should try Tenorshare ReiBoot for Android to repair your Android device's system.