How to Hard or Soft Restart Your Samsung Device
by Sophie Green Updated on 2020-05-25 / Update for Samsung
While most of the time you do not need to reboot Samsung phones, there are some situations that require you to reboot your device for the changes to take effect. Rebooting a Samsung phone is pretty easy and there are actually two ways to reboot the device. Either you can soft restart Samsung device or you can hard reboot your device. This depends on how your device performs and if one method does not work you can try the other one.
In the following guide, you are going to learn how to reboot Samsung devices with both soft and hard reboot methods. You will learn the exact steps you need to follow to reboot your device so the changes you have made to your device can be brought into effect.
Even if this is your first time performing the procedure, you will find it easy to do. Let's get started:
Part 1. How to Soft Reboot Samsung Phone/Tablet?
The first way you restart Samsung tablet or phone is with the soft reboot method. This method does not require any complex steps to be followed as it is the standard method of rebooting any Samsung device.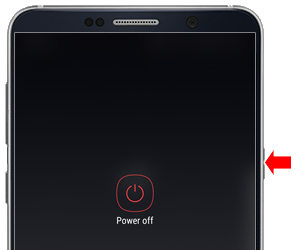 To soft reboot your device, all you need to do is press the Power button for about two seconds and you will see the menu with the reboot option. Choose the option and your phone or tablet will restart.
The above one is the standard method to restart any of your Samsung devices and it should work in most scenarios.
Part 2. How to Hard/Force Reboot Samsung (Galaxy) Phone/Tablet?
If you are in a situation where your Samsung device refuses to normally reboot, you may have to use the hard/force reboot method to get around the issue and to reboot your device. Hard rebooting a Samsung device is pretty easy and the task can be done right from your phone itself.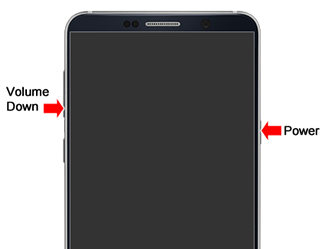 To hard or force reboot your Samsung device, simply press and hold down the Volume Down and Power buttons for about ten seconds. Keep the buttons held down until your screen goes blank. When that happens, let go of the Volume Down key but keep the Power key held down and your device will reboot.
You will find that your device no longer refuses to reboot and it has now successfully rebooted using the force/hard reboot method. You are suggested to use this method only when the soft reboot method does not work for you. This method is intended for the users who are struggling to reboot their devices using the standard reboot method.
So that is how to reboot Samsung phone using the hard/force reboot method.
Part 3. If Your Samsung Failed to Reboot, How About to Repair Android System?
If there is a serious issue on your device and it fails to reboot using both soft and hard reboot methods, you may have to fix the operating system of your device. Many times it happens that the OS gets infected with issues and repairing the OS becomes the only way to bring your device out of abnormality. Fortunately, using a software called ReiBoot for Android, you can repair the operating system of your device in no time.
The repair feature in the software downloads a fresh stock ROM for your device which it then installs on the device for you. Once the ROM is installed, you will find all the issues you had on the previous ROM are gone as you now have a completely new version of the OS on your device.
The following shows how to restart Samsung successfully by first repairing your device with the aforementioned software:
Step 1 Turn on the USB debugging option on your device and plug-in your device to your computer. Launch the software and click on the option that says Repair Android System.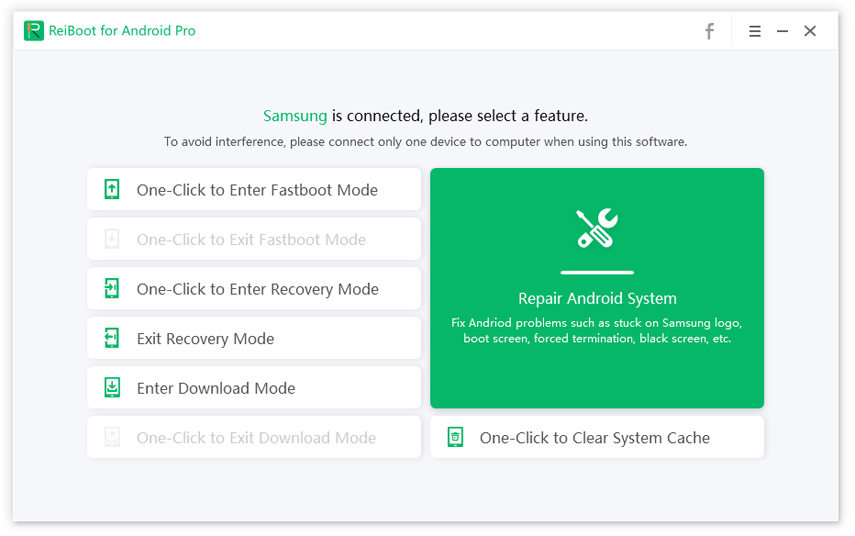 Step 2 On the screen that follows, click on the button that says Repair Now and it should let you continue with the procedure.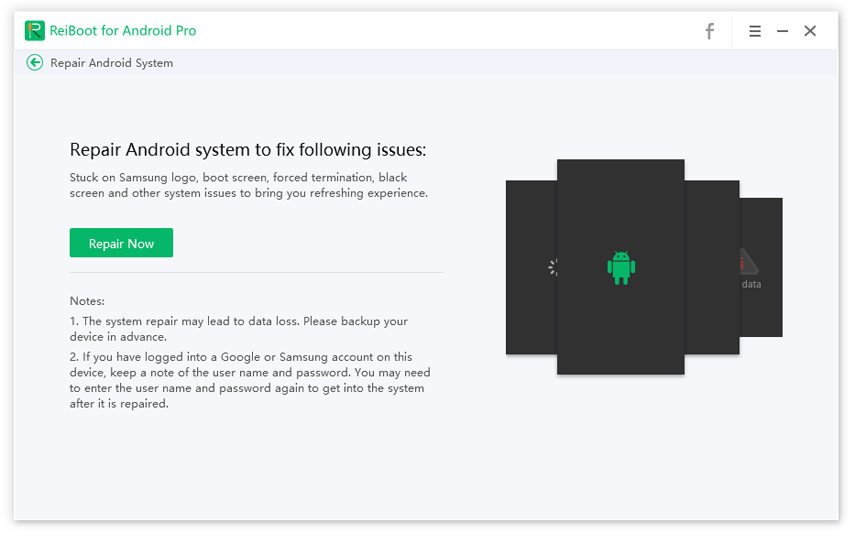 Step 3 The following screen will ask you to enter information about your device. Use the dropdown menus to find and select your device information and click on the Next button to continue.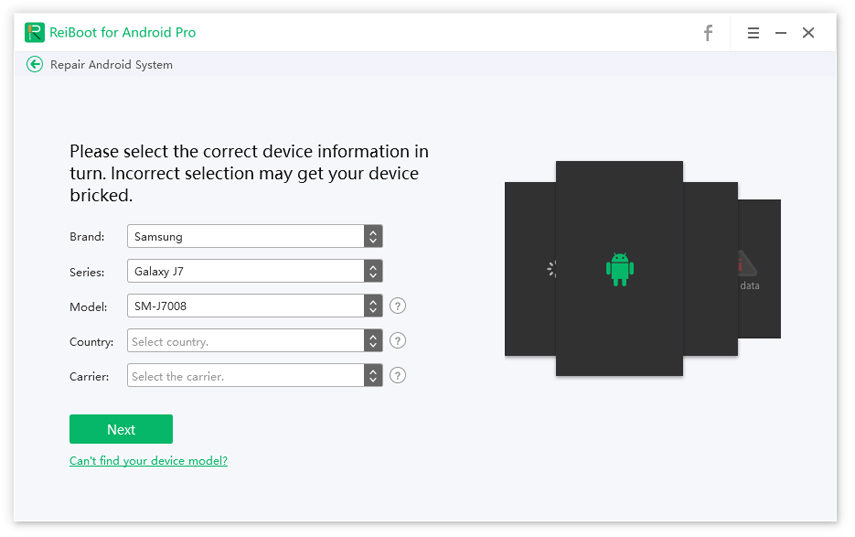 Step 4 Once the device info is entered, the software will start downloading a firmware for your device. Wait for it to do that. A prompt with some tips will appear on your screen. To move past it, click on the button that says Continue.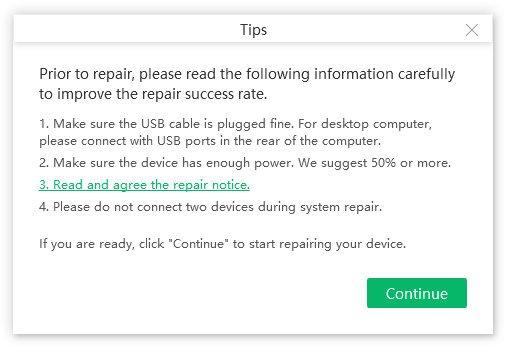 Step 5 Follow the on-screen instructions to repair system on your Samsung phone. Once your device is repaired, you will see the following confirmation message on your screen. Click on Done.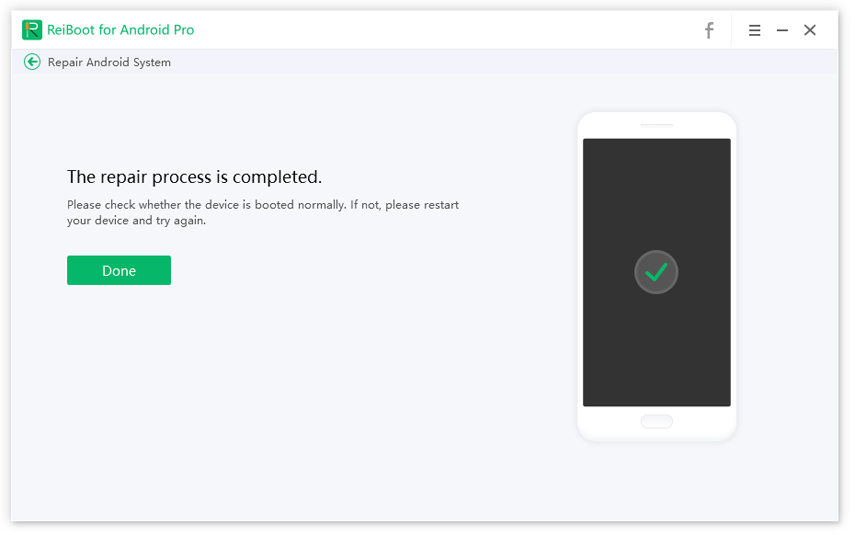 Your Samsung device should now be repaired and you should be able to reboot it without any issues.
Here is a video link about how to repair Android sysytem.
Conclusion
If you are having trouble restarting your device, the above guide should teach you multiple methods on how to restart a Samsung phone. We hope it helps you reboot your device and teaches you how to repair the device if it has any issues with ReiBoot for Android.