8 Solution for Android Blue Screen of Death
by Sophie Green Updated on 2020-05-25 / Update for Fix Android
My phone is Huawei u8950 (unlocked and rooted). Just some time back I flashed a boot image. But after I reboot a blue screen appears and I'm stuck there. No even entering to recovery mode (vol plus+ and Power). I pulled the battery off and put it again, still after the logo the blue screen appears and stays."
If you are seeing the Android blue screen on your device, you are not alone. This is actually an issue with your device and it is faced by a lot of other users as well. As you can guess by the error name, it turns your screen into blue letting you do nothing on your phone or tablet.
However, there are a few methods that you can try and see if they fix the blue circle on Android screen issue on your device. The following guide offers both software as well as hardware methods to help you resolve the Android blue screen of death error on your phone.
Part 1. Fix Android Blue Screen due to Software Issue
1. Remove Battery
When the error occurs, the first thing you will want to do is remove the battery from your device. It powers off the phone and disconnects the entire power supply to it. This way, if it was a software causing the issue, it will be reset as your phone has been turned off.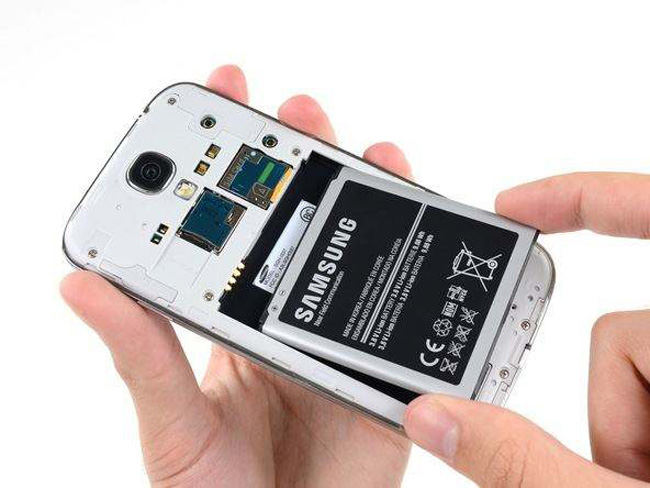 2. Force Restart Your Android Phone or Tablet
Another method you can try to fix the Android blue screen no command error is to do a force reboot of your Android device. You have used the normal reboot before wherein you choose the turn off option and then select restart.
However, a force reboot is different. It forces your device to turn off regardless of what state it is in. If it has the blue screen error running on it, a force restart will turn off the device no matter what. When your phone is back up, you should find it no longer has any errors. On most phones, you can do it by pressing the Volume Down and Power buttons together.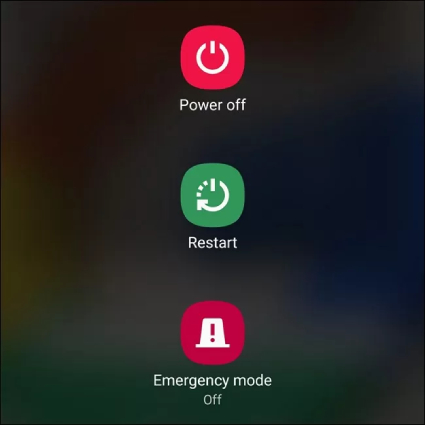 3. Remove SIM/SD card and re-insert it
A SIM card and an SD card are two of the items that most users add as an additional items to their device. However, sometimes these are then culprit and cause issues with the system of your phone or tablet.
Removing them from your device may help you fix the Android blue screen restart issue on your phone. Also, it is pretty easy to do it as all it requires you to do is simply eject both of these items from your device.
If the issue was caused by either of these items, it is time you get them replaced.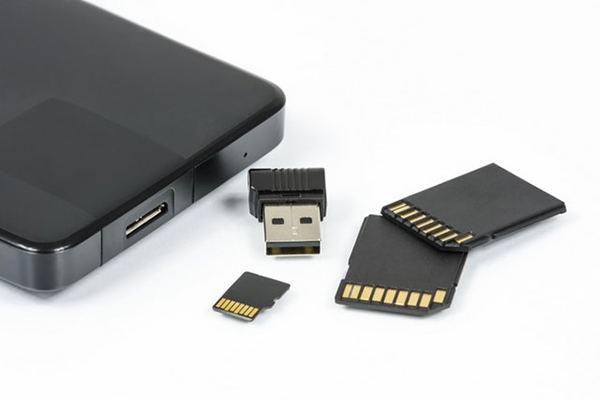 4. Factory Reset Your Device in Recovery Mode
If your phone does not let you get past the boot screen, you will simply not be able to follow any steps that require your device to boot into the normal mode. In this situation, your best bet is to use your phone's recovery mode.
The mode should let you erase your device and factory reset it which will then fix all the software issues on your phone.
Turn off your device.
Turn it back on by pressing Volume Up and Power buttons together. If this does not boot you into the recovery mode, find a key combo that works for your phone.

In the recovery mode, select wipe data/factory reset.

Pic 4. Wipe data factory reset

Confirm the action and your phone will be reset to factory settings.
5. Best Android System Recovery Tool to Fix Android Blue Screen
The best way to fix anything is the one that does not require much effort and is effective. One such method is to use a software called Tenorshare ReiBoot for Android that helps fix many issues on Android devices.
Its Repair Android System feature allows you to fix pretty much any error you can ever face on your device. To use it, all you need to do is run the program and click on an option. The following shows how to do it.
Download and launch the software on your computer. Select Repair Android System in the software.

Image 1. Connect Android Device

Click on Repair Now on the following screen.

Image 2. Repair Now

Enter your device details and hit Next. Let it download the firmware for your phone.

Image 3. Download Firmware Package

Click on Repair Now when the firmware is downloaded. Wait for it to repair your device.

Image 4. Start Repair
Part 2. Fix Android Blue Screen due to due to Hardware Issue
1. Check the Battery
Ensure your phone has a good and working battery. Often an old battery causes issues with the phone, and in that case, your best option is to get your battery replaced.
2. Clean or Change the LCD Connector
A loose or dirty LCD connector can also cause issues with your phone's screen. Clean up the connector or get it replaced, if required.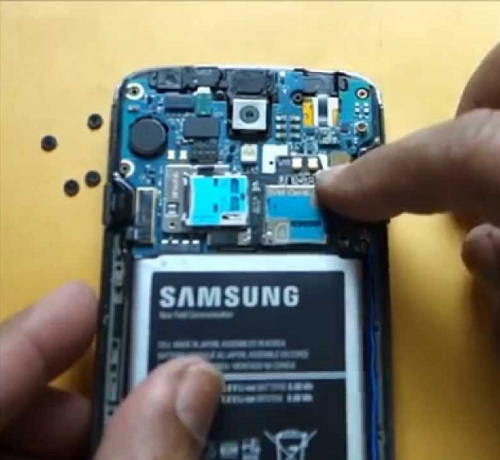 3. Take It to A Repair Store
If you recently dropped your phone or water damage your device, it is more likely that something internal on your device gets damaged. In this case. You'd better head to a phone repair shop and have them fix your phone for you.
Conclusion
Do not panic when you see the Android blue screen error on your device as it can be fixed using many methods available out there. Our guide above covers many of those ways for you to get rid of this issue from your Android phone or tablet. ReiBoot for Android is a highly recommended Android system recovery software that will get rid various Android issues and problems.