Ring Notifications Not Working on Android, Here is the Real Fix
by Sophie Green Updated on 2020-05-13 / Update for Fix Android
Not receiving Ring notifications on Galaxy S 10. I just got the ring doorbell and I'm not receiving notifications for the app. I enabled notifications for the app, allowed permissions, made sure the app isn't sleeping, disabled data server mode, and disconnected my watch from it and I still don't get an alert when there is a notification."
If Ring notifications not working on your Android device, then you will not receive an alert when there is something that your camera is trying to tell you about. It is really not good not being able to receive notifications for your Ring device on your device. There are a few methods, though, that you can use and try to fix the Ring notifications not working Android issue on your phone.
These methods check all the associated services with Ring and let you fix issues, if any.
1. Check Your Internet
The first thing you will need to check is your Internet connection. Since both the Ring app and the cameras work over the Internet, your phone needs to connect to the Internet to receive notifications.
If there is an issue with your Internet connection, you will need to get in touch with your Internet provider.
2. Check Your Ring App Settings
The Ring app actually allows you to enable and disable alerts on your device. You need to make sure the notifications are not turned off, and if they are, then you will need to turn them back on.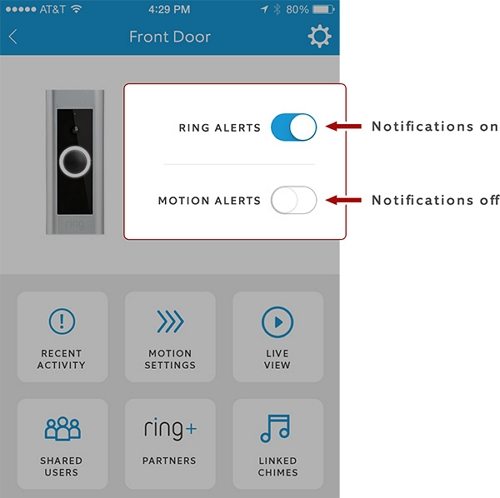 Launch the Ring app on your phone, open the settings menu, and ensure both Ring Alerts and Motion Alerts options are turned on.
3. Check Ring Alarm Alerts Settings
It is also worth checking the Ring Alarm Alerts settings screen to ensure the notifications you want are actually enabled for your device.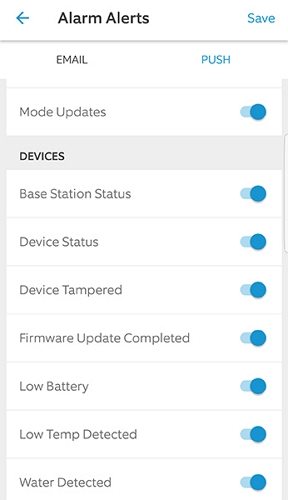 These settings are found within the Ring app on your device and you can enable and disable the options as you wish.
4. Check Device-Specific Alert Settings
Ring offers device-specific alerts as well and you need to make sure these are enabled on your phone. You can check out the settings screen and enable the option if it is not already enabled.
5. Check Application Settings
You need to make sure your Android device allows notifications to be received from the Ring app. If your settings are set up in such a way that they restrict Ring notifications, you will need to change the settings.
Head to

Settings > Apps & notifications > Ring > Notifications

.

Ensure the toggle that says Show notifications is turned on.
6. Clear the Cache within Ring App
There may be issues with the cache files of the app and clearing those files should likely fix the issue for you. Android provides you with a fairly easy way to clear cache files for your apps and you can do it as follows for the Ring app.
Head to

Settings > Apps & notifications > Ring > Storage

on your phone.

Tap on the button that says Clear Cache to clear the app's cache files.
Your Ring app notifications not working issue should now be fixed.
7. Uninstall and Reinstall Ring App
Another way to fix the Ring notifications not working on Android issue is to reinstall the app on your device. You need to first delete the app from your phone and then install it again from the Play Store.
Head to Settings > Apps & notifications > Ring and tap on Uninstall.

Launch the Google Play Store, search for Ring, and install the app on your phone.
8. Fix Ring Notifications Not Working Issue Due to Android OS Glitch
Sometimes the issue is not with the app but is with your device. In that case, you will need to get your device's software repaired using a tool.
Tenorshare ReiBoot - Android Repair is a fantastic software to use to repair your Android-based phones. It allows you to fix many minor and major glitches on your phone. Once you have fixed your phone with the software, you will start getting Ring notifications without an issue. The following shows how to use the software to repair your Android device.
Download and install the software on your computer. Connect your Android device.

Click on Repair Android System on the main software interface.

Select Repair Now on the following screen.

Enter your phone details and then click to download the firmware for your phone.

Click on Repair Now to start repairing your device.
The procedure takes only a few minutes. That is all there is to fixing your Android-based device.
Summary
We hope our guide above tells you why are my Ring notifications not working and what you can do to fix the issue on your phone. In case the standard methods do not work, you can always use something like ReiBoot to repair Android system to normal on your device.