[Reasons and Fixes]Facebook Videos Won't Play on Android
by Jenefey Aaron Updated on 2020-08-25 / Update for Fix Android
Recently, many Facebook users have been frustrated by the "Facebook videos won't play on Android" error, and repeatedly clicked on the video, but it didn't help. You may also have tried a lot and still can't solve the problem, so why won't videos play on Facebook on Android? How can we solve it? Well, Congratulations, you came to the right place, this article will give you a perfect answer!
Part 1: Why Cant I Watch Videos on Facebook on My Android?
There is no doubt that Facebook is by far the largest social media platform with millions of users. Some users watch videos on it. But many users have recently found that videos on Facebook won't play on Android, so why? We split the situation into two parts: possible errors on browser and Facebook app.
Situation 1: Facebook Videos Won't Play on Android Phone Browser?
Corrupt cache: Sometimes, you will click into a malicious website by mistake, and it will send you files that destroy your cache. As a result, your videos load quite slowly.
Wrong settings: Some browsers may disable the plug-in, resulting in incorrect configuration and the Facebook video cannot be played.
Flash Content is disabled: Some sites rely on flash content to display content. Video is the most dependent type, so disabling the flash content feature causes this error.
Situation 2: My Android Phone Won't Play Videos on Facebook App
Not enough space: There is not enough storage space to hold data from Facebook videos, so Facebook videos won't play on Android phone.
Corrupt storage: Similar to the lack of storage space, if your storage device is damaged, you will not be able to store Facebook video data.
App settings were changed: Just as the configuration of your browser can cause errors, so does the settings for your Facebook app.
The app has problem: There's something wrong with the Facebook app itself, it's not about you and the video.
Part 2: The Superexcellent Way to Fix Facebook App Android Videos Don't Play
If your Facebook videos won't play on Android, it may caused by your Android systems' error, you can use Tenorshare ReiBoot for Android to solve it. It is a leading app to fix system problems of Android mobiles. And, the most important is, it is totally safe and easy to use. It is not only safe to use and easy to operate, but cost-effective. The detailed steps can be seen below:
Please download and install it on Computer and then launch it.

Connect the phone with Computer via USB cable. Then choose 'Repair Android System' on the main interface.

On the next panel, tap on 'Repair Now' to proceed.

After finishing it, you need to type information of device and download the associate firmware. Click 'Download'.

Once the firmware is downloaded, click 'Repair Now' to fix it.
The above content is the best method about how to fix Facebook videos won't play on Android, but are there other methods can solve it? The answer is definitely yes, next you will see other methods!
Part 3: How to Fix Facebook Videos Won't Play on Android Phone
You know why videos on Facebook won't play on Android, and you have known the best method to solve it! Maybe you wanna know other methods! And here we provided them with you!
Solution 1: Check Network Connection to Fix Facebook Videos Won't Play on Android
If the network speed of your Android device is too low or the signal is poor, the video loading will be affected. So if you can't watch Facebook video, you can try switching to a well signaled network and making sure your device is properly connected to the Internet. Then you need to refresh the page a few times to see if the video is playing.
Solution 2: Re-Install or Update Facebook Apps or Browsers
Many users report that when they find that videos won't play on Facebook on Android tablets and phones, they often solve this problem by updating or re-installing their Facebook app or browser. Sometimes this method does work.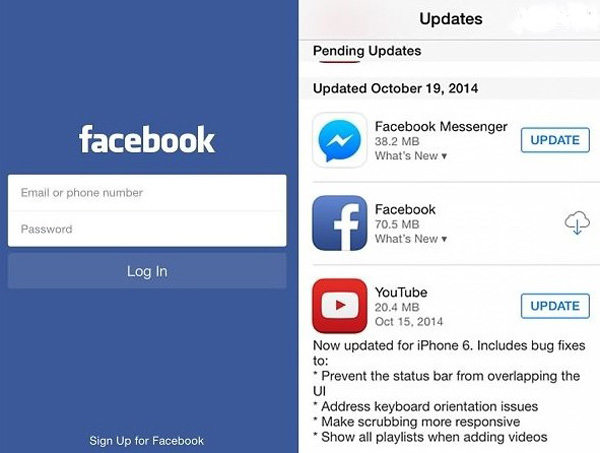 Solution 3: Clear Cathe to Repair Facebook Videos Won't Play Android
The Facebook app stores the cached files on your device. If you do not clear them regularly, you may end up with problems.Therefore, you should remove these files from your device as soon as possible.
Go to "Settings".
Then, choose "Apps and notifications".
Please find "Facebook", tap on it.

Open "Storage", then click on "Clear Cache". It will clear all cached files for Facebook apps on your device.
Solution 4: Re-login Facebook Account
When Facebook videos don't play on Android devices, you can try to log out of your Facebook account and then log in again, which may solve the problem.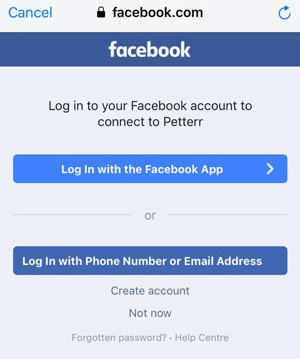 Solution 5: Reboot Your Device to Solve Videos on Facebook Won't Play on Android
Restart has always been one of the most popular solutions to various problems. Of course, if you have a situation where videos on Facebook won't play on Android, you can try it.
But there are some things you need to do first, which is to force your Facebook app to stop. You can do the following:
First, go to "Settings", enter the "Applications".

After that,open "Facebook", click Force Stop. Then reboot your device to see if the problem is solved.
Solution 6: Factory Reset the Android Device
If none of the above solutions can solve the problem, your final choice is to factory reset the device. However, it removes all files and settings from your device, so use it with caution. If you decide to try it, please follow the steps below:
Go to "Settings", choose "System".
After launch it, tap on "Reset" Options on the device.

Then click on "Erase all data" (factory reset) and follow the instructions on the screen to reset the device.
Conclusion
Facebook has a lot of problems, and Facebook videos won't play on Android is just one of them. But this is normal, after all, no software is perfect, no problem. But we can find solutions to these problems.
In any case, we sincerely hope that by reading this article, you will be able to fix the problem that Facebook videos can't be played. However, please note that these methods have many defects, and using Tenorshare ReiBoot for Android is the safest and most effective, so it is recommended at first that you use it to solve problems.