Full 8 Solutions To Wifi Calling Not Working Android
by Jenefey Aaron Updated on 2021-06-01 / Update for Fix Android
Are you looking for the solution to handle android wifi calling not working? Wifi calling is a comfortable feature that allows you to make your cellular calls over Wifi. For the majority of the users, it is highly simple to avail of this facility. But some users have a problem that the Wifi is calling not working on android. It is very easy and simple to fix the issue. Learn more about it in the below lines.
8 Solutions to Wifi Calling Not Working Android
1. Enable Wifi Calling Settings
Make sure you have a strong WiFi connection as well as there is no need to turn on mobile data turn on wifi calling on Settings. You can use this step for Verizon wifi calling not working android.
So, if you know that your device and carrier support Wifi calling, you must enable it. The other step is that make sure that this feature is turned on since most of the androids do not come with this feature by default. On your android phone, to activate Wifi calling, open Settings, find out the Wifi settings and turn on Wifi Calling.
2. Check Network Provider and Carrier
Keep this factor in mind that this step is suitable for at&t wifi calling not working android. Make sure that your wifi network provider supports wifi calling. Remember, Wifi calling will not work if your cellular network provider does not give this facility in your area. On the other hand, your cellular provider must support your Android phone, and you can use it to manage the problem of Samsung s20 wifi calling not working. Access the official website of the network provider where you can check whether the provider offers it or not since you need to enable Wifi calling settings.
3. Turn on And Off Airplane Mode
Is your android wifi calling not working? It happens that Wifi calling fails because of possible network problems like receiving no network service, and switching to airplane mode on your android can help check and fix it. You can turn on the airplane mode for a while and then turn it on in Settings.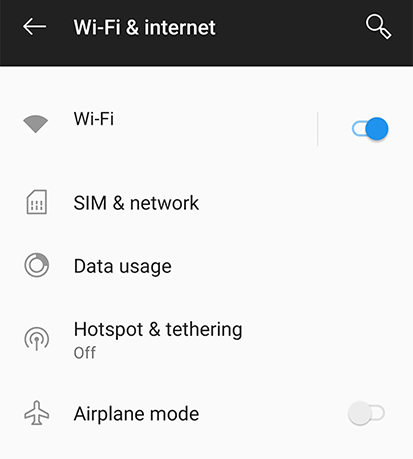 4. Update Software to Newest
Was the wifi calling working properly before? If it is not working by now, then there might be a need to update the software because of the old software. You need to check for the latest software on your android and use it to fix Samsung s20 wifi calling not working.
Go to Settings in your android phone.
Now, get access to Systems.
Click the option of software update or search for the option of update.
5. Reinsert SIM Card
If you face the problem of Wifi calling not working android, you can try remove and reinsert your SIM card in the device while switching it off. Turn off your phone, remove the sim card, then insert it back into your device and turn it on. This step can help you check the problem.
6. Reset Network Settings
If wifi calling android is not working, you need to try resetting network settings on your smartphone. It is not similar to resetting your android. Therefore, you do not need to worry about losing your data. It will not disturb the data. It is good to follow these steps:
Go to Settings > Reset.

Now choose the Reset the network settings, and reset it.

As the most important thing for wifi calling is wifi connection, so before reset network settings, you can change to connect different WIFI networks to try. If not working, reset it on Settings.
7. Restart your Phone
First of all, confirm that your Wifi calling is working on your android phone as well as on your network. After confirmation, if you still face this problem of wifi calling not working android, then you need to go for the option of restarting your modem and android. It fixes the limited connectivity problems.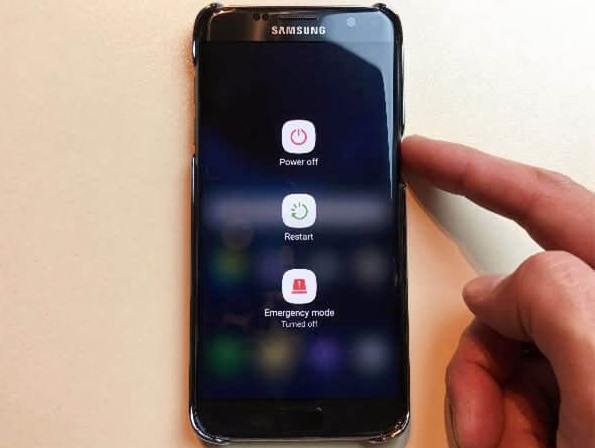 8. Repair System Problems
If you are a Samsung user and have Wifi calling not working, it is recommended Reiboot repair system. Yes, Reiboot for Android is an efficient repair software that lets you fix tons of issues that comes into seen on your device. It is useful to manage different issues from entering the recovery mode to fix the complete operating system. Some other benefits of it are here.
It is free to exit and enter the Android recovery mode with just a click.
You can protect your device from different Android stuck like airplane mode stuck after updating, download mode, stuck in recovery mode, and many more.
Remember, this facility of repair of your android phone is available for Samsung devices.
Download ReiBoot on your PC, connect Samsung phone with it, open and click or press "Repair Android System".

Following the last action on Reiboot you will see "Repair Now", click it and start repairing your android system. In the next page, select the accurate info of your device.

Now after selecting the device details, you will see that a download will start to get the firmware for your android solution. Then click "Repair Now" to begin repairs.

After the repair, your android device will start as normal.
Conclusion
We all know that Wifi calling is a wonderful service so that a user cannot enjoy full of its potential in any situation. For those who suffer from the connectivity of network problems in their area, Wifi calling has solved it for them. Users can make Wifi calls with the help of the Wifi network connection. If you are facing a problem with Wifi calling, you will find these few fixes for the Wifi calling not working on Android. These are highly effective for all the users to handle this problem.