App crash is a common thing on Android phones, most of the time it can be fixed but other times app may have bugs memory leak issues which can't be solved on user's end. Those kinds of crashes are only fixable by developers. I will cover how to fix Android apps keeps closing unexpectedly, you can try the solutions given below to fix app crash issues.
1. Restarting your Phone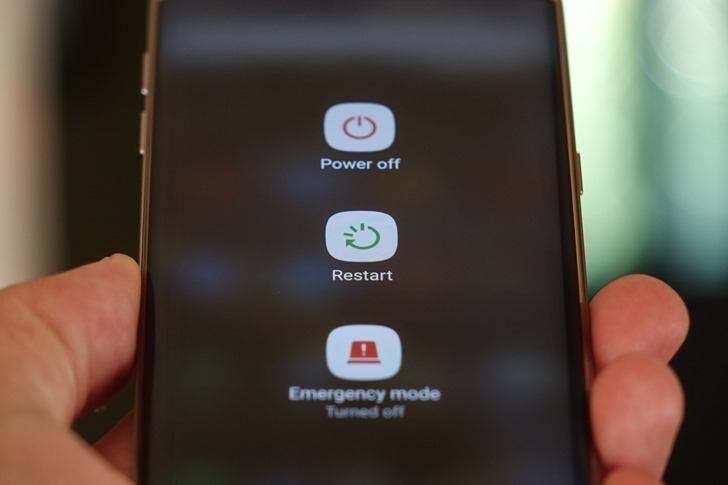 Yes! You read that pretty right, this may sound simple enough to work but trust most of the time app crash issues are solved by simply restarting your phone. This happens due to number of reasons, when your device stays on for long time like 2 or 3 weeks, background services and some apps start to use large portion of your phone's RAM. Android memory manager(LMK) takes care of memory most of the time but the problem is more likely to occur on low to mid end devices. Restarting your phone will clear all the apps clogging memory and fix apps freezing and crashing on Android device. It is a good idea to restart your phone after a week because it may sound silly but it will keep your android device healthy.
2. Clearing App Cache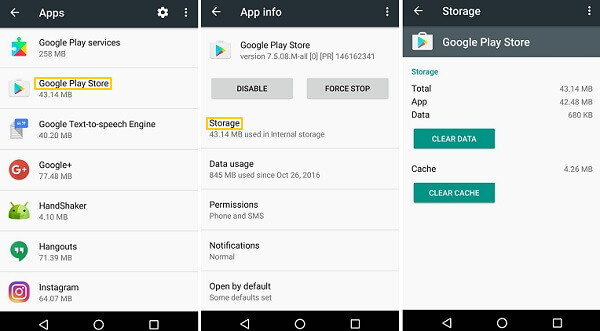 Another reason why your app may be crashing is insufficient cache space or corrupted cache, Almost every app use cache memory to save some of its data. More importantly if you are using any app very often then it may start to misbehave after a week or two. Cache data is stored in form of chunks, device with low speed internal memory may perform sluggish due to overhead of reading huge cache. Many users have reported that clearing cache fix crashed apps on Android devices. This is how you can simply clear app cache:
Open Settings on your phone
Navigate and find Apps section in your settings and tap on it
Now a list of apps will be shown, find the app you want to clear cache and tap on it
Now find the button saying clear cache, if you have latest Android OS then clear cache will be in storage menu of app
Once you have cleared the cache, your problem will be more likely to be solved but its goof to restart the device after clearing the cache.
3. Clearing App Data
This solution is same like clearing cache, the only difference is that you will lose your app configurations. For example, if were logged in the app, you may have to sign in again, it's like running the app very first time after installing it from Play store. Clearing app data is more likely to fix app crash on Android phone. We recommend you to try clearing cache first, if the problem persists then clearing app data won't hurt. This is how you clear app data on any android device: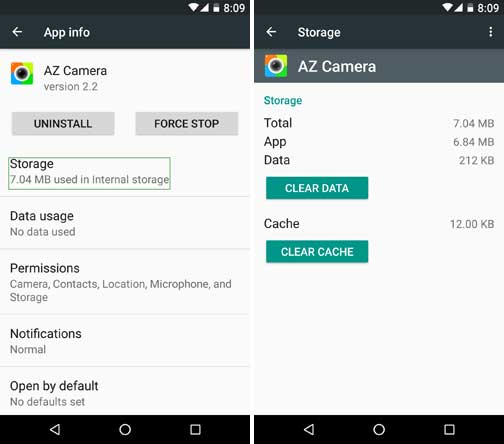 Open Settings>Apps
Find and tap desired app
Tap storage menu and find clear app data button and tap it
4. Updating Apps
Most of the time apps tend to misbehave if they are outdated and face compatibility issues with Android OS or other apps. If your apps are freezing frequently then it is time to check for updates. It is a good thing to update all of your apps as soon new updates hit in, this is how you update apps: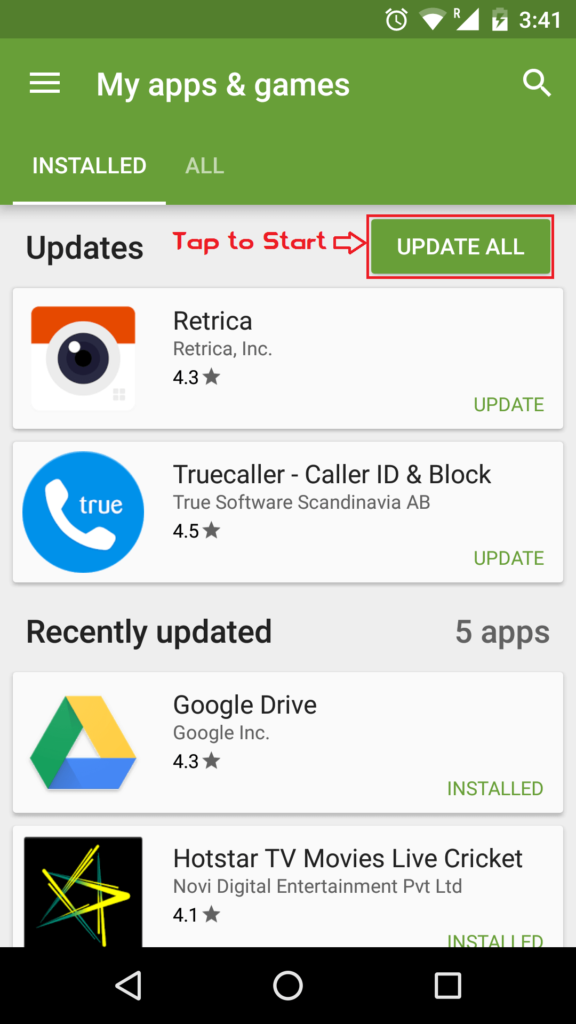 Open Play store
Tap three lines icon on top left
Tap My Apps and Games
A list of app will be shown having update button after each app that can be updated, selectively update the app or update all apps by tapping Update All app button on top
5. Wiping Cache Partition
If nothing works for you there are high chances this solution may be your life saver. If your Android apps are running slow then wiping the partition can fix those slowdowns and sluggishness from your phone but in order to perform wipe cache partition operation you will need to log into recovery mode of your android device. Different devices have different key combinations need to be pressed in order to switch into recovery mode. Most of the devices use Power Button and Volume Down keys. This is how you wipe cache partition of your device: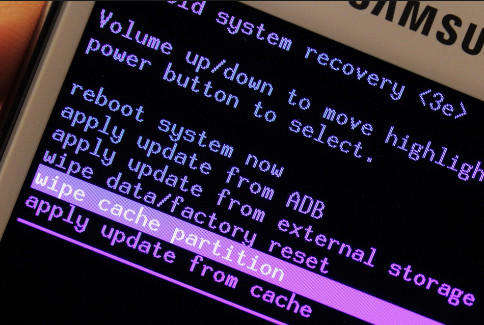 Turn off your phone
Now press and hold power key and volume down key
A menu will be displayed, now follow on screen instruction to log into recovery mode
Once you are in recovery mode navigate and select Wipe Cache Partition Option using volume keys to move up and down and Power button to select
Confirm the selection
Restart your Phone
6. Fix Apps Keep Crashing on Android Devices with ReiBoot for Android
Tenorshare ReiBoot for Android is a very handy app, it provides one tap solution to switch into recovery mode and much more. Install the program on your computer and connect your android device to PC via USB simply log into recovery mode from where you can Wipe Cache Partition, once you are done wiping restart your phone and all of your app crash problems will be gone for sure.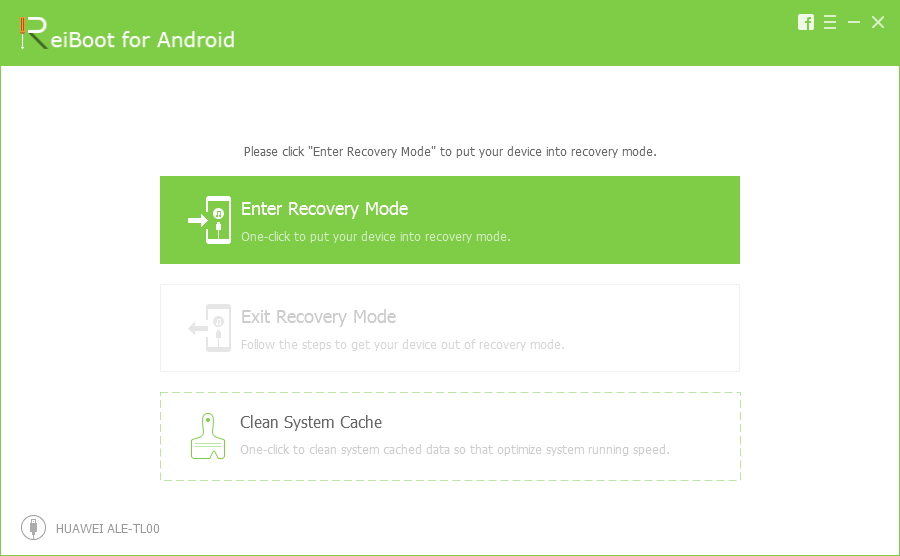 Conclusion
Now you have mastered how to fix apps keep crashing on Android devices. Hope those solutions are able to cope with your issue. Welcome to share this article with your friends and discuss about more methods. Thanks for reading.
Free Download
For Win 10/8.1/8/7/XP
Secure Download
Related Articles
comments powered by