You Can Fix LG V20 Firmware Update Stuck Problem in These 4 Solutions
by Jenefey Aaron Updated on 2020-07-30 / Update for Fix Android
Hi, my phone is stuck in Firmware Update screen with error 910K B50. I tried to flash with LG UP the firmware creating proper LG.dll file, but my phone does not restart, and it is stuck on Firmware Update screen. How can I fix my phone? Do you know what is my problem?"
A user had shared this problem of LG v20 firmware update stuck on a forum. This can happen due to many causes. However, one of the common reasons is that your device has been soft-bricked. There are a few solutions for this issue, and we are sharing them here.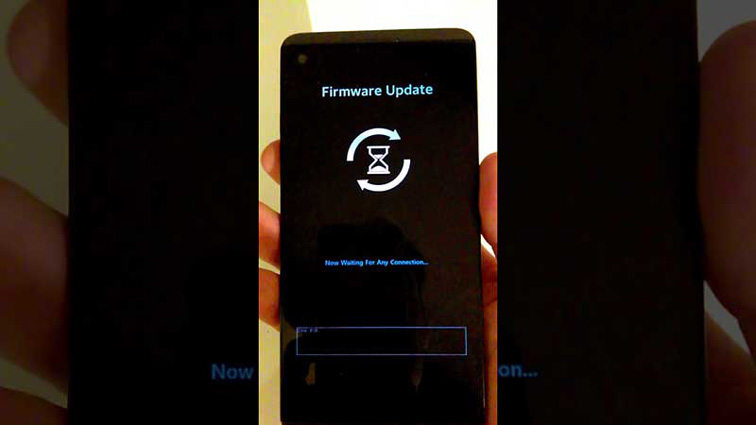 Clear Cache Using ReiBoot for Android
The first solution that you need to try is clearing cache of your Android device. Doing this manually would be a good option, but it will only clear app cache. System cache is a different thing, however you can use ReiBoot for Android clear cache in a few minutes and it's for free! Here is how you can do it.
Download and install Reiboot for Android. Launch it after connecting your LG V20 device to the computer with the help of a USB cable.

Enable "USB Debugging" on your LG V20 by following the instructions on the software.

Choose the option "One-Click to Clear System Cache" to clear the system cache and fixing LG xname 5 firmware update stuck when the USB debugging has started successfully.
Solution 2: Reinstall Android System
Reinstalling the Android system will not only fix your LG v20 stuck on firmware update screen issue, but it will also remove the entire virus, temporary files, and many other things that harm your device. To reinstall the Android system, it means you have to flash your phone with the updated or same firmware. To flash your LG V20 with the stock ROM, download its firmware that you can get by searching online. Now, you can reinstall the Android system by using your PC or SD card. So, it's up to you how you require reinstalling it.
Solution 3: Pull out battery
Taking out the battery to from your device can fix LG v20 stuck on firmware update problem. For the steps on how can you do this, follow the instructions given below:
Make sure your LG V20 is turned off and then remove the cover by pressing on the back-cover release button to grab the cover off.
Remove the battery by lifting from the notch present at the lower edge where the battery is fixed.
Put the cover back and boot the device by pressing the power button for a few second.
Solution 4: Factory Reset LG V20
If the LG v20 stuck on firmware update issue is not going away even after applying all the above methods, you should try factory resetting your LG V20. The process to factory reset in LG V20 is pretty simple. Learn to fix and factory reset LG phone stuck on firmware update by using the following steps:
Power off your device

Press the "Volume Down" button and hold it for a few seconds unless and until the "System Recovery" screen does not show up.

Select "Factory Data Reset" using the volume and power button.
Choose "Yes" for confirmation.
Solution 5: Enter/Exit recovery mode using ReiBoot for Android
We have already talked about this tool for clearing system cache, but it does plenty of other things too. It can do full repairing of your Android device. Moreover, this tool allows the users to enter into the android recovery mode or exit from it. Apart from that, ReiBoot for Android can resolve over 50 android system problems. Use this tool for fixing the LG firmware update stuck. To enter and exit recovery modes, you can go through the given instructions:
Connect your LG V20 phone to the computer using USB cable and make sure that the Reiboot for Android is already installed to the system. Wait for the device to be detected by the software.

Check-in your LG V20 that USB debugging is enabled or not. If no, then enable it first to enter into the recovery mode.

As shown on the interface, click on "One-Click to Enter recovery mode." Wait, and your program will be put into the recovery mode.
Conclusion
If you have faced LG k40 stuck on firmware update problem and this has caused further troubles, then this article will be a great help for you. We shared every small detail to help you in resolving the issue.
FAQs about LG Firmware Update
Why does my LG phone say firmware update?
When your LG phone show firmware update, it simply means that your device will be updated with new features and better user experience. Further, this enhances the way users interact with their device.
How do I turn off firmware update on my LG?
You have to press the power key and volume down button for not more than 5 seconds. This will update your device, and the issue will go too.
How long does a firmware update take?
It depends on the dimensions of the firmware and your device performance along with the internet speed. Usually this takes near about 5 minutes to complete.