Android Stuck in Recovery Mode, How to Fix It?
by Jenefey Aaron Updated on 2020-04-28 / Update for Android Data
"My Galaxy S7 is stuck on the recovery mode menu and the volume and power button doesn't work. When I booted it up into recovery mode a screen came up and then after that, it brought up "no command" and now my phone can't do anything."
You tried every button combination possible, and yet your Android device is still stuck in recovery mode. You can't turn it on, and the phone is showing nothing but the phrase Android System Recovery on the screen.
If you have found yourself in a similar situation and your phone does not move past the recovery mode screen, you may want to know how to fix Android Stuck in recovery mode on Samsung Galaxy/Note, Huawei, HTC and other Android phones?
First, turn off your device using the power button, or plug out the battery if you couldn't use the power button.
Fortunately, there are a few methods you can use to fix the phone stuck in recovery mode issue on your Android device. These are easy to follow methods and you should be able to bring your phone out of recovery mode within a few minutes. Let's check them out: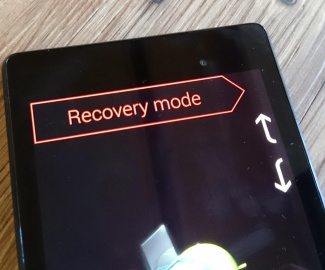 Part 1. The Easiest Way to Fix Android Stuck at Recovery Mode
Being stuck on the recovery screen will not let you perform any tasks on your device as it will just not respond to any of your actions. The easiest way to resolve system and recovery related issues on your Android device is to use a dedicated Android repair software for your device.
Tenorshare ReiBoot for Android is a recommended Android repair software tghat can easily fix various Android stuck issues like stuck in recovery mode, download mode, safe mode, fastboot mode, headphone mode, etc. If you are ready to get your phone out of the recovery mode, the following is how you do it using the software:
Step 1Download and install the software on your computer. Launch the software, connect your phone to your computer using a compatible cable, and click on Repair Android System in the software.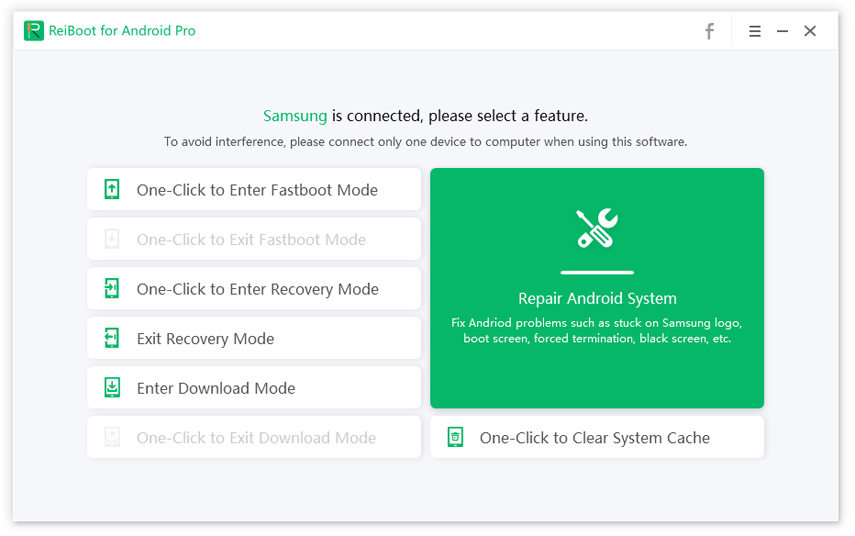 Step 2On the following screen, click on the button that says Repair Now to start repairing your phone. You will be asked to enter the manufacturer and model of your phone. Enter all the required information and click on the Next button.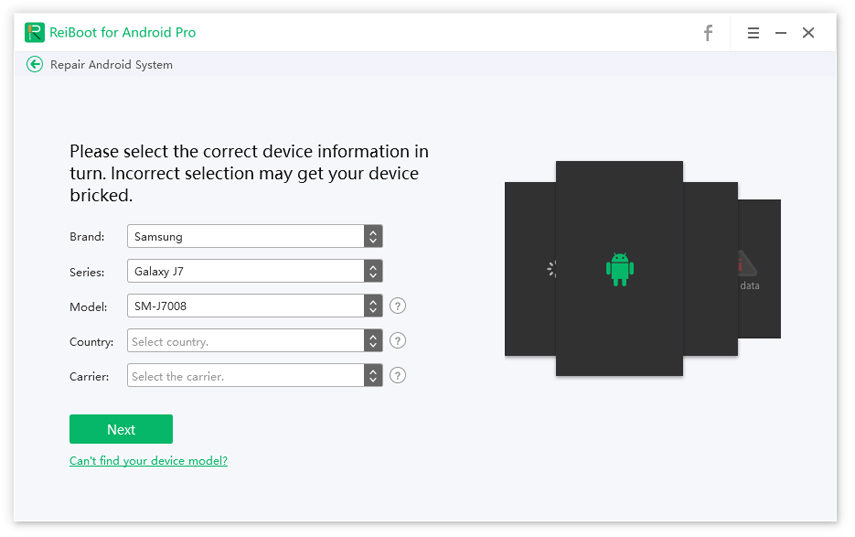 Step 3The software will start downloading a firmware for your phone. Wait for it to do it. Click on Repair Now followed by Continue on your screen to begin repairing your phone.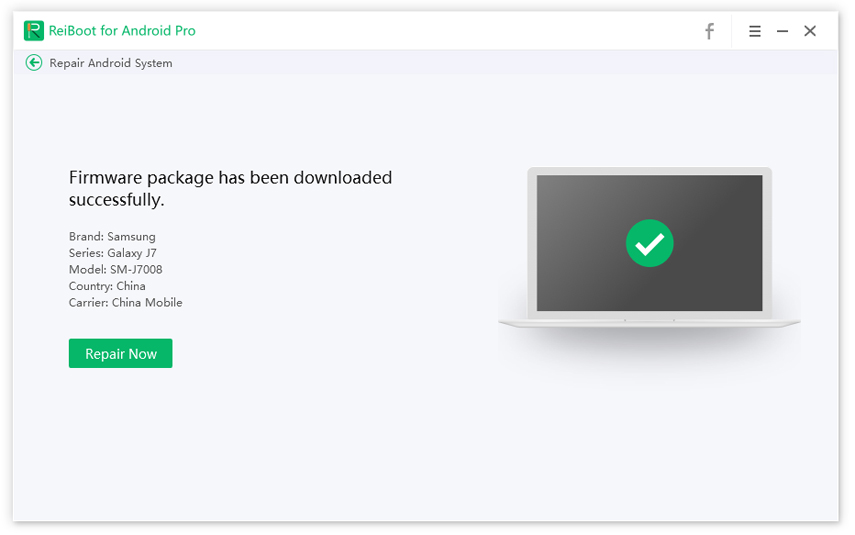 Step 4Follow the on-screen instructions and you will soon see the following screen when your phone is being repaired. You will be notified when your phone is successfully repaired.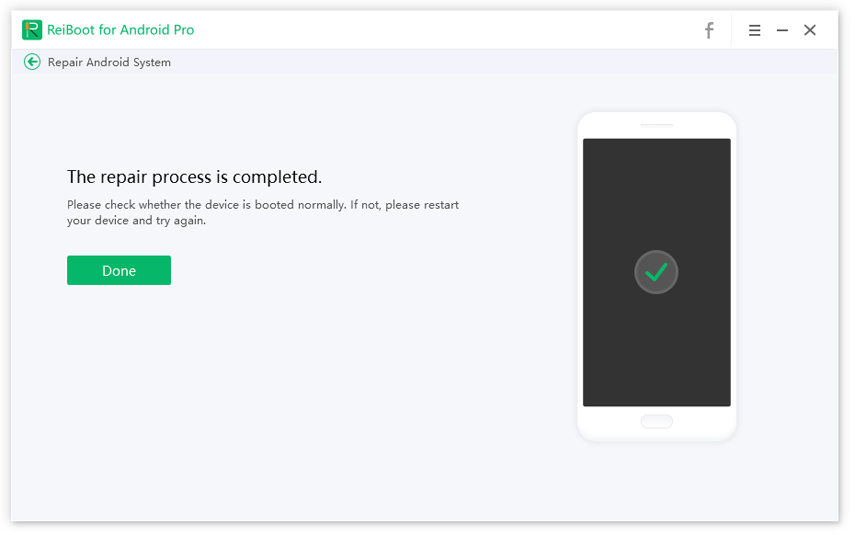 You are set. Your Android phone stuck in recovery mode issue is now resolved.
Part 2. Other Common Tips to Fix Phone Stuck on Samsung Logo
If you would like to try alternate methods to get out of the recovery mode on your phone, the following are some of the methods can use on your device.
Way 1. Remove the Battery to Fix Android No Command
If you are constantly getting the "no command" error thrown on your screen and you cannot do anything about it, open the cover of your phone and pull the battery out of it. This will shut down your device.
Wait for a few seconds and then put the battery back into your phone. Turn on your phone and you will find the issue is gone. It should resolve your stuck in TWRP recovery mode or any other recovery mode issue.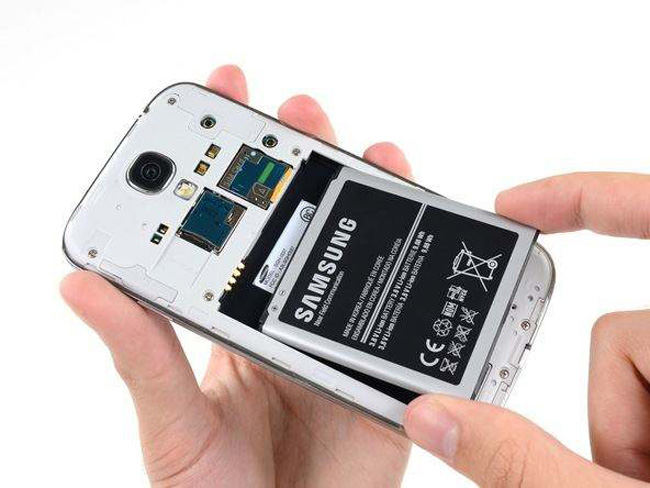 Way 2. Force Restart Your Android Device
Force restarting may also help you resolve your recovery stuck issue on your phone. Simply press the key combination for your specified device that forces your device to reboot. The key combo varies with each device and you may need to investigate your phone's manual to find it.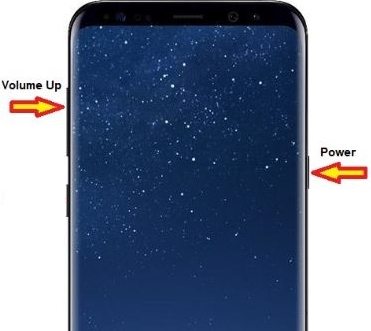 Way 3. Wipe Data/ Factory Reset
If you are in recovery mode and you are unable to come out of it, you can use one of the options in the mode to resolve your issue. In your recovery mode, select the wipe data/factory reset option and it will reset your phone to the factory settings. Keep in mind it will delete all the data stored on your phone.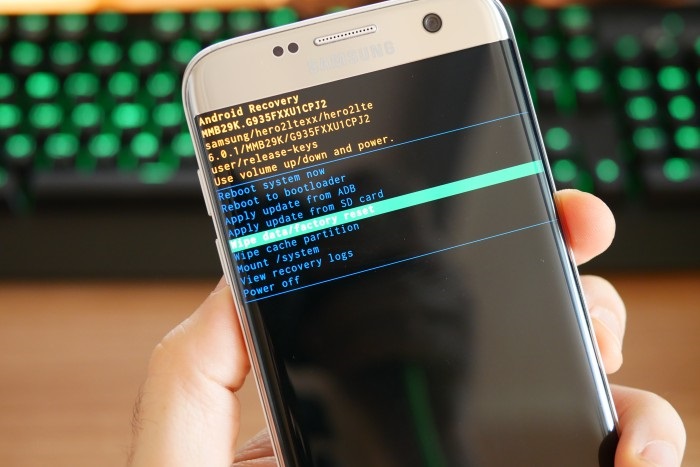 That is how to exit recovery mode Android by using an option in the recovery mode itself.
Conclusion
If your Android stuck in recovery mode and it does not respond to anything you do on it, follow the methods shown in the above guide and your recovery issue will be resolved in no time on your device. In the end, we have related article of why Android stucking on headphone mode.