Not Getting Verification Code Texts? Here Are 5 Solutions
by Jenefey Aaron Updated on 2022-12-16 / Update for Fix Android
If you are not receiving verification code texts, you are not alone because it's a very general problem that can happen to anyone else. But don't worry, we have come up with 5 solutions that can help you to fix it on Android and iPhone.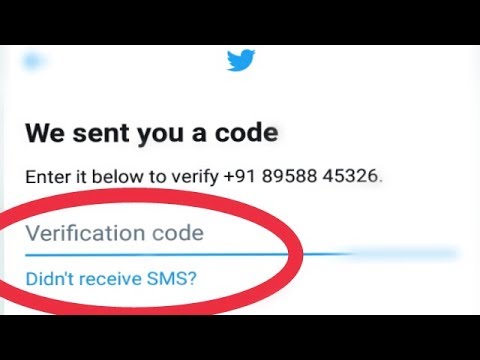 5 Reasons For Phone Not Getting Verification Code Texts
Solving such problems is not hard at all, you just need to know the reasons and how to fix them. Here are the 5 common reasons due to which you are not receiving verification code android and iPhone.
Your phone number or email address provided may be incorrect.
Carrier or email service provided may have blocked such messages.
The verification messages are blocked by your phone.
The poor network connection can also be a reason.
Your SMS mailbox does not have sufficient space to receive such messages.
5 Solutions To Fix Not Getting Verification Code Texts
Here are the 5 solutions to fix not receiving verification texts which can surely give you the results you are looking for here.
1. Restart Your Device
Restarting your device may seem way too simple; however, this can also resolve the problems with no struggle at all. You must give it a try because it is an effortless thing to start as it can solve a bunch of minor issues, including not getting verification code texts.
2. Switch on and off Airplane Mode
If you did not get any results in the first solution, then try this one. It may sound a little weird or silly, but toggling airplane mode on and off a couple of times can stop the signal interruptions and is worth trying.
Open the Settings and look for the Airplane mode option.
Press it to turn it on and then leave it for a while.

Turn it off again by pressing it again.
3. Check up the Blocking Feature on Your Phone
The most common reason you are not receiving verification code texts is that you are actively blocking them. This could be the case even if you were unaware you had set it up in the past. Whether on purpose or not, you can easily adjust the blocking option. Here is how to do it on Android and iOS:
Steps for Android:
Launch the Messages app.
Tap on the More option (three dots on the upper left hand) and go to Settings.

Check if you have blocked messages from an unknown sende. If so, you will see the blocked numbers.
Steps for iOS:
Go to the Settings > Messages.

Tap "Blocked" and check it up.
4. Contact the Carrier Operator to Check Your Mobile Plan
The plan you are using may dramatically affect the types of messages you can and cannot receive. The cheaper plans will not allow you to receive verification texts. If you cannot figure it out yourself, contact the carrier operator and ask them what kind of message your current plan allows you to receive.
5. Fix Software Issues with ReiBoot for Android
If nothing is working out efficiently for you, then you better opt for this solution to fix the software issues of Android. Tenorshare ReiBoot for Android is a pretty good choice because it can fix the core operating system of your device. Whether you are running into the issue of no service on Android or apps keep crashing on Android devices, ReiBoot for Android will help you out of the trouble.
Here's how to fix Android phone not receiving verification texts with ReiBoot for Android.
Download and install ReiBoot for android on your PC. Then launch it and connect your Android phone with it using a USB cable.

Go to "Repair Now" from the interface. Click Repair now to proceed.

Choose the correct device information.

Download the corresponding firmware package. This downloading will not take much time.

Once the downloading of the Firmware package is completed, then click on "Repair Now" to start the Android system repair.
Now reclick the verification button to see if you can get the Verification Code Text this time.
Conclusion
We hope that the above-mentioned methods can fix your "not getting verification texts" problem. If the common methods don't work for you, then try to repair your Android system withTenorshare ReiBoot for Android to resolve the Android phone not receiving verification code texts issue once and for all. If you encounter other MMS messages issues on your Android phone, click the link to learn more.