Best 8 Ways to Fix LG G4 Won't Turn on
by Jenefey Aaron Updated on 2020-03-19 / Update for Fix Android
Some of the most popular phones in the market are from LG. The LG G4 is one such model from this brand which several people are using these days. Although this is a great phone model from LG, it is not void of any technical issues. One of the major issues faced by LG G4 phones is that it does not turn on at times. A phone which does not even turn on is a major problem as this makes the entire purpose of owning a phone worthless.
If in case, you have a LG G4 phone and it keeps shutting off or does not switch on completely, this guide can help you out. There are around 8 ways in which you can when your LG G4 won't turn on and get your LG G4 running in absolutely no time at all. All these easy ways are described in detail below.
Part 1: Top 8 Ways to Fix LG G4 Won't Turn On
Out of all the ways in which you can fix the issue of LG V10 won't turn on, these 8 ways are the most effective.
Way 1: Check the Battery
It may be possible that your LG G4 phone has got switched off and won't turn on due to the battery being discharged. Remove the battery in your phone and after removing the battery, hold the Power button for a while to drain out the remaining charge. Re-insert the battery and connect it to the LG G4 charger and after it is fully charged, try switching on the phone. The problem of LG phone won't turn on should be fixed.
If it still does not switch on or if your phone is not getting charged, you may want to try replacing the battery of your phone.
Way 2: Remove Battery, SIM and Memory Card then Charge Again
Another thing which you must try to tackle the issue of LG G3 won't turn on and get your phone functioning again is to remove the components like battery, SIM and memory card once, clean out the space and then re-insert all these components. Now, recharge your phone once again and after a few minutes try switching on your phone and see if it works.
Way 3: Check the Charging Port
All the smartphones have a tiny inlet as charging port which detects the signals from the charger and transfers it to the software of the phone. At times the charging port inlet becomes accumulated with some dust and grime which may cause some restrictions in charging and this may be causing the problem of LG G5 won't turn on. This prevents the signals getting transferred to the device software. Use either a toothbrush, ear-bud or a blunt pin to clear out this junk in the charging port. After this, insert the charger and try charging your phone and switching it on.
Way 4: Restart Your LG 4
If none of these physical checks seem to solve the problem of my LG phone won't turn on, try restarting or rebooting your LG 4 phone. Restarting LG 4 phone is pretty simple. All you have to do is press the Power button and hold it for a while, say 10 seconds.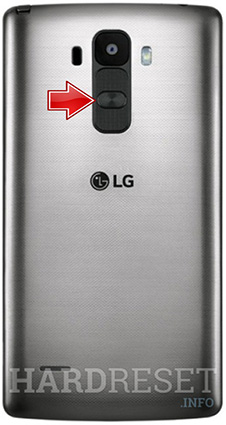 This should force restart your LG phone and your device should turn on after this.
Way 5: Boot into Safe Mode if LG G4 Won't Turn on
There may be a specific reason as to why you are facing the problem of LG G4 won't turn on. In order to check out the real reason behind this, you can boot your phone into Safe Mode. For this, you would have to turn off your LG G4 phone and restart it in Recovery Mode. Select "Safe Mode" from the available options and your phone would restart with "Safe Mode" flashing at the bottom of the screen.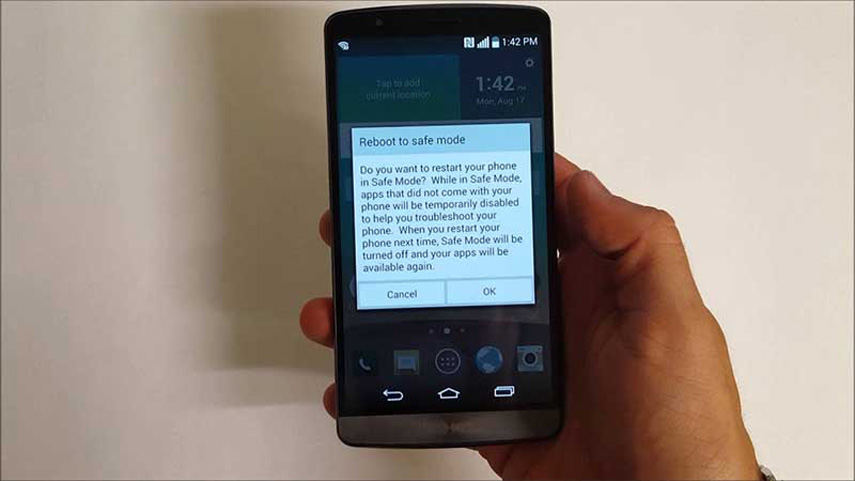 Here you can find out what exactly the problem is which is causing your phone to not switch on.
Way 6: Wipe Cache Partition
There are several unnecessary files stored in our phones which we often overlook and they become the real reason behind issues like LG G4 won't turn on past LG screen. The "Wipe cache partition" features comes to our rescue in such times. Here is how you can wipe off the unnecessary files in your phone.
Step 1 Press and hold the Power button as well as the Volume Down button till a screen with several options appear.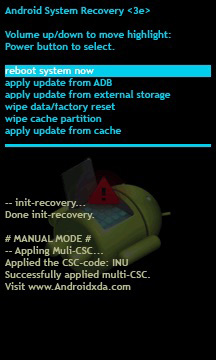 Step 2 Using the Volume Down key for navigating, select "wipe cache partition" option.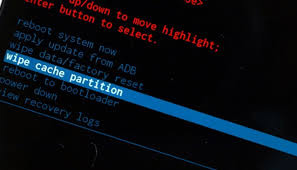 Step 3 After this, same way select "Reboot System".
You phone would then restart normally.
Way 7: Factory Reset LG 4
Factory reset would definitely help you in a situation wherein, your LG phone won't turn on. However, resort to trying out this method only once you have tried all the other possible solutions since this would remove all the content stored in your phone. For this, you would have to follow the steps given below.
Step 1 Press and hold the Power button along with the Volume Down button until you see the LG logo on your phone screen.
Step 2 While holding the Volume Down button, release and again hold the Power button. Once you see the factory data reset window, leave both the buttons.
Step 3 Use Volume Down key and select "OK" option.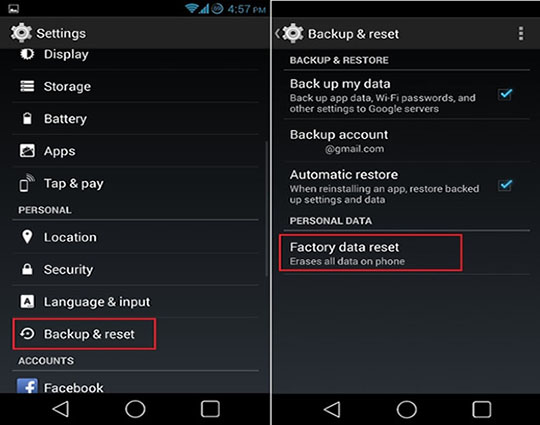 Once the process is over, the phone will reboot automatically.
Way 8: Ask Support or Go to Repair Shop
If none of these above methods seem to work, then there is nothing more you can do to fix the problem of your LG V10 won't turn on at all. Your last resort would be to contact the customer support of LG and let them know about the issue. If the problem can be solved telephonically they would provide you with the necessary instructions. If in case, the problem is still not solved, you would have to visit the nearest LG repair shop where they would be able to help you out.
Part 2: Extra Tips - How to Fix Android Phone System Problems
If you have any Android phone, technical issues like LG G4 won't turn on or charge are normal. You may be faced with new challenges which make it impossible to use your phone normally. Thanks to third-party app like Tenorshare ReiBoot for Android which can fix any kind of small or big technical issue. It is a powerful tool which can fix any issue on your Android phone easily. Here is how you can use it.
Step 1 Download and install the tool on your computer and connect your phone to it.
Step 2 Select "Repair Android System" from the available options on the main interface.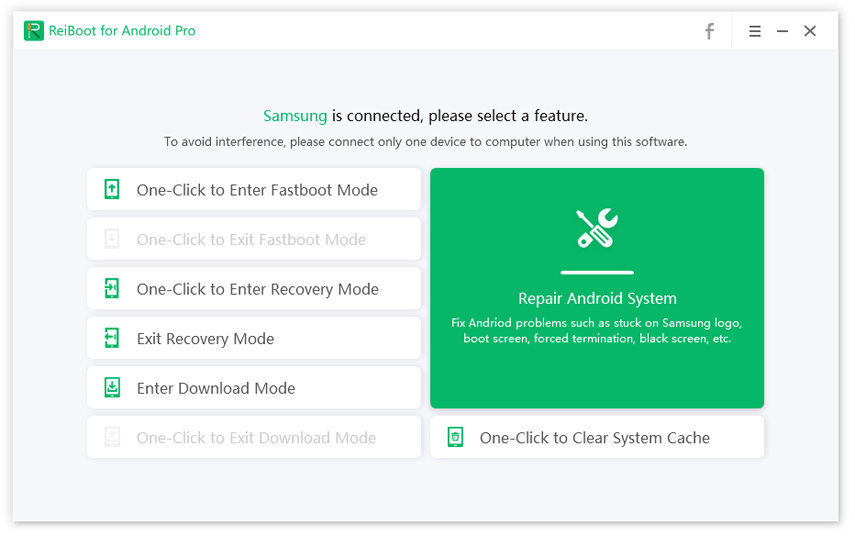 Step 3 Click on "Repair Now" on the next screen.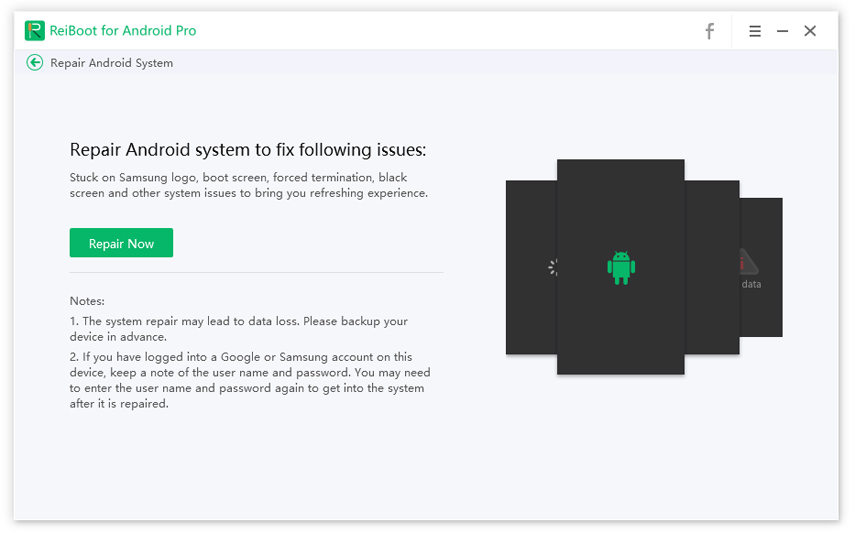 Step 4 From the drop down menu, select the correct information and click on "Next".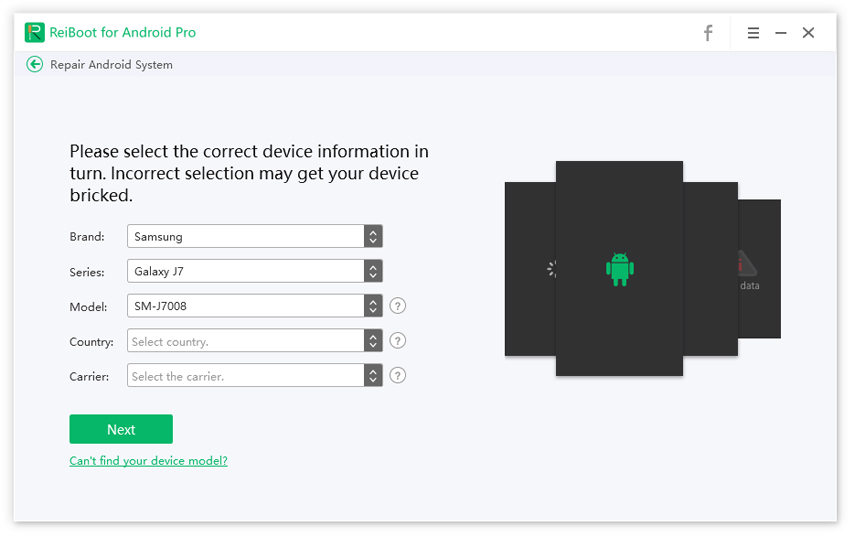 Step 5 Download the latest firmware package relevant to your device.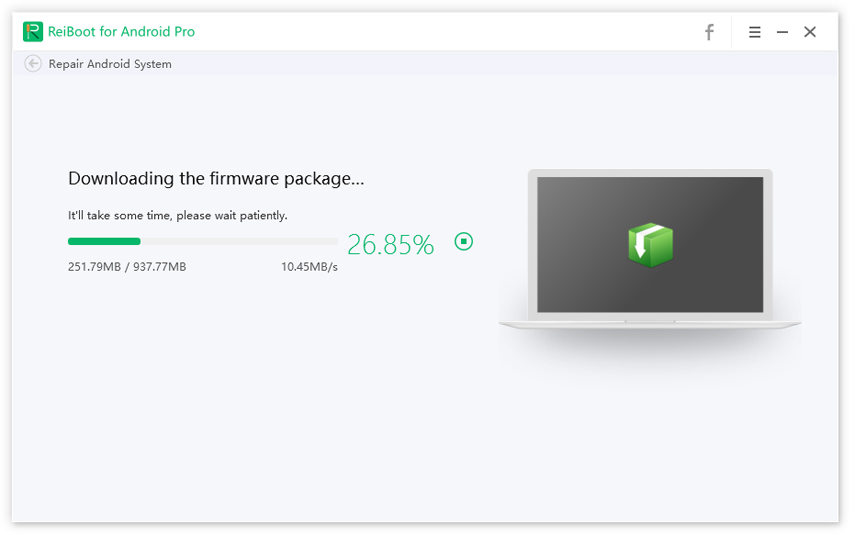 Step 6 After the package has been installed click on "Repair Now".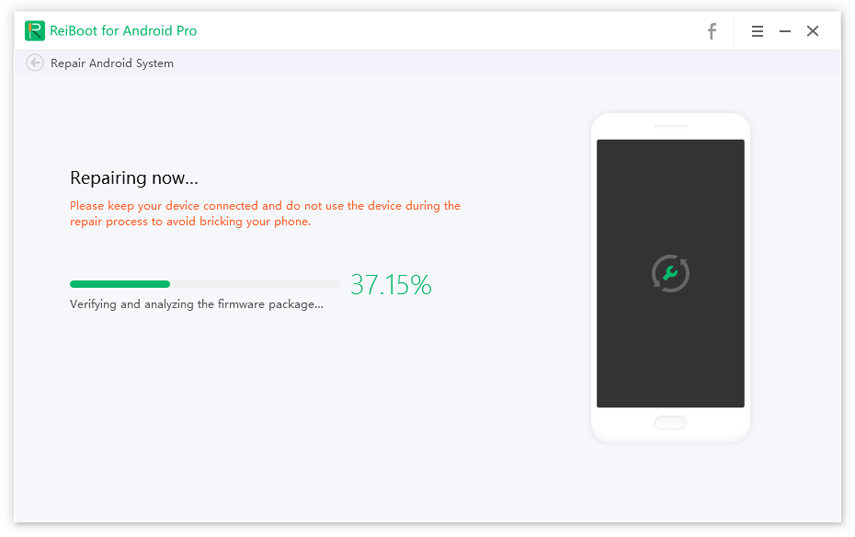 Once the repair is over, you would be notified.
Conclusion
Phone not switching on can be a major hindrance as you would not be able to use your phone normally for any of your purpose. You no longer need to worry about my LG phone wont turn on or charge anymore. You can just use the above 8 tips in order to get out of such a situation and use your LG G4 phone normally again. In case you are facing any kind of issue on any Android phone, Tenorshare ReiBoot for Android can come to your rescue. It is a highly recommended tool to fix any kind of technical issues on Android phones.