Android Stuck in Fastboot Mode, How to Fix It
My LG phone is stuck in fastbootmode and I can't exit out. Even when I hold the power button or remove the battery it won't exit fastboot mode"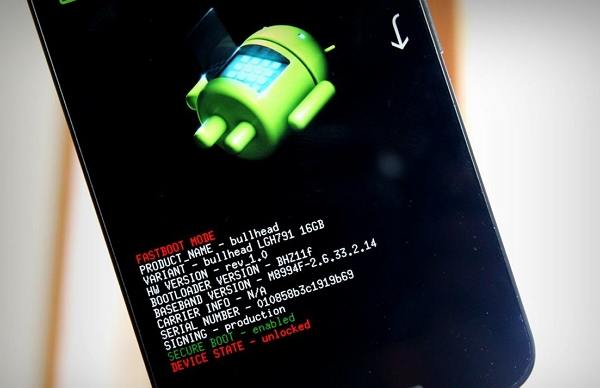 Part 1. 1 Click to Fix Android Stuck in Fastboot Mode without Data Loss
If your phone or tablet stuck in fastboot mode, an easy way to get out of it is using a free Android reboot tool ReiBoot for Android. It is a totally free program that offer you 1 click solution to exit Fastboot mode on Android phone.
Download and install this program on your computer, connect your stuck phone to computer. Launch ReiBoot for Android and click "One-Click to Exit Fastboot Mode" from the main interface.

Then your device will start to get out of Fastboot mode. Within seconds, your Android device will successfully exit from Fastboot mode.
Note Tips:
This is an feasible method to fix android fastboot mode stuck without data loss. If the fastboot stuck persists, we are recommending you use the Repair Android System feature on ReiBoot for Android to give an entire repair to Android os that will sure help resolve the issue.
Read about How to Repair Android System.
Part 2. Other Workarounds to fix Fastboot Mode Stuck
Getting stuck on fastboot mode usually happens to those with a rooted device. But when your Android does stuck, here are some other ways that you can try to fix Android Stuck in FastBoot mode.
1. Restart Your Android Phone
The easiest way to unstuck that you can try is restarting the phone. Turn it off and then turn it back on. If the method can solve your problem, your phone should start normally.
2. Remove the Battery
If restarting the phone doesn't work, then try to turn off the device and pull out the battery. Leave it for a few seconds then put the battery back into its place and start your device.
Still no luck? Then it's time to roll up your sleeves and do some more intense actions.
3. Android Multi Tools
There are applications that can help you unstuck your Android device from the Fastboot mode.
One of them is Android Multi Tools. One of the features of the tool is to help you get out of fastboot mode loop. Install it on your Windows computer, launch the application, and connect your device. Then follow the instructions.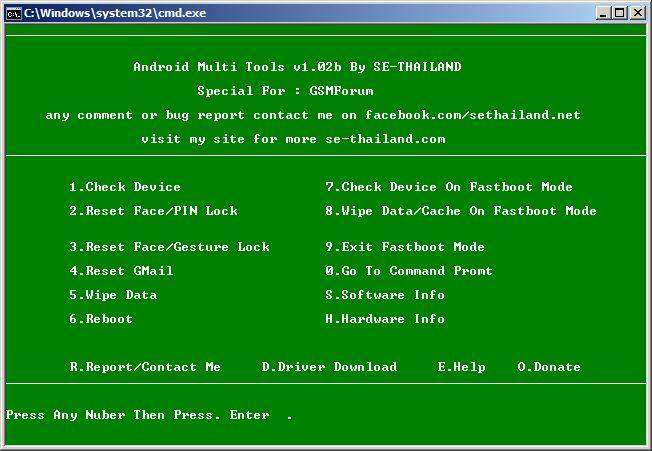 4. ADB and Fastboot Tools
Another alternative is ADB and Fastboot tools from the big man itself - Google. These two tools used to be part of Android Studio, but now it's available as a standalone download. You can get it using this link.
After downloading the tool, connect your device to PC, open Terminal located in ADB folder, then type fastboot devices.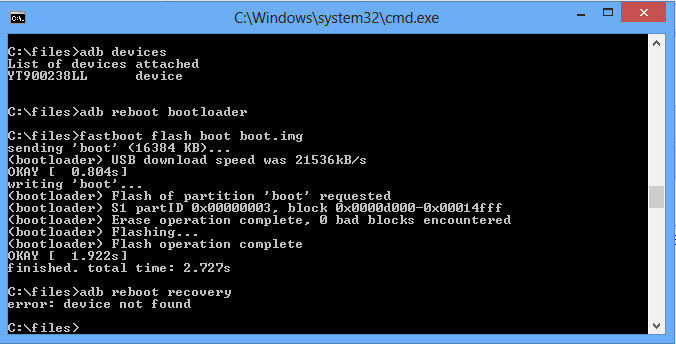 Part 3. About FastBoot Mode
What is exactly Fastboot? It's a protocol to help users re-flash the partition on their devices. The process is an alternative to the Recovery Mode and useful to flash images such as recoveries, bootloaders, and kernels to your Android device. The tool to do fastboot comes with Android SDK (Software Development Kit).
When your device is in fastboot, you can modify the file system images from a computer over a USB connection. The fastboot mode can start on your device even before Android loads, even if Android isn't installed at all. That's why it is useful for quick-updating the firmware without the need to use the more complicated recovery mode.
Many hard-core Android users prefer to use fastboot to install the recovery image because, as the name implies, it's fast. And as a bonus, it's also useful to install custom Android modifications without the need to sign with a particular key, erasing partitions, overriding kernel command line, unlocking Nexus bootloader, and other "heavy" stuff most common users won't ever touch.
Conclusion
Hence, here we summarize what fastboot is and how to fix when your Android phone is stuck in fastboot mode. ReiBoot for Android is the recommended way to hard reset your phone to fix the problem. This Android reboot tool enables you to fix lots of stuck issues with simple clicks, such as Android stuck in recovery mode, Phone stuck in boot screen and more problems.