You waited, and you waited, and you waited some more. But nothing's changed. And you began to wonder if something's wrong. You retraced your steps and tried to find where was the time when everything went awry, but you just can't pinpoint the culprit.
Now you are left with an Android device with Fastboot written on the screen. What went wrong? How do you get out of Android stuck in fastboot loop?
Fastboot Isn't Made for Walkin'
What is exactly Fastboot? It's a protocol to help users re-flash the partition on their devices. The process is an alternative to the Recovery Mode and useful to update the flash file system of Android device and for other installations and updates. The tool to do fastboot comes with Android SDK (Software Development Kit).
Due to the rather complicated and risky process, the fastboot mode is not turned on by default on most Android phones. It means that the general users won't have access to it because it's not for the faint of heart. But it's a standard feature for Nexus and few other phones. Independent Android developers and enthusiasts usually enable the feature on their phones.
When your device is in fastboot, you can modify the file system images from a computer over a USB connection.
The fastboot mode can start on your device even before Android loads, even if Android isn't installed at all. That's why it is useful for quick-updating the firmware without the need to use the more complicated recovery mode.
Many hard-core Android users prefer to use fastboot to install the recovery image because, as the name implies, it's fast. And as a bonus, it's also useful to install custom Android modifications without the need to sign with a particular key, erasing partitions, overriding kernel command line, unlocking Nexus bootloader, and other "heavy" stuffs most common users won't ever touch.
But that's when things get complicated. The absence of any restriction also means that you have a higher chance of bricking your device. So use it with care.
How to Get Out of Fastboot Mode on Android?
As mentioned earlier, most users won't ever experienced the problem since the feature is not enabled by default. Getting stuck on fastboot mode usually happens to those with a rooted device. But when your Android does stuck, here are some of the ways that you can try to fix Android Stuck in FastBoot mode on Samsung Galaxy/Note, Huawei, HTC and other Android phones.
First, Try These Quick Fix
The easiest way to unstuck that you can try is restarting the phone. Turn it off and then turn it back on. If the method can solve your problem, your phone should start normally.
If it doesn't, then try to turn off the device and pull out the battery. Leave it for a few seconds then put the battery back into its place and start your device.
Still no luck? Then it's time to roll up your sleeves and do some more intense actions.
With a Little Help from Other Apps
There are applications that can help you unstuck your Android device from the Fastboot mode.
Android Multi Tools
One of them is Android Multi Tools. One of the features of the tool is to help you get out of fastboot mode loop. Install it on your Windows computer, launch the application, and connect your device. Then follow the instructions.
It's developed by the nice Android geeks at the GSM Forum. You can find the download links by doing a quick Google search.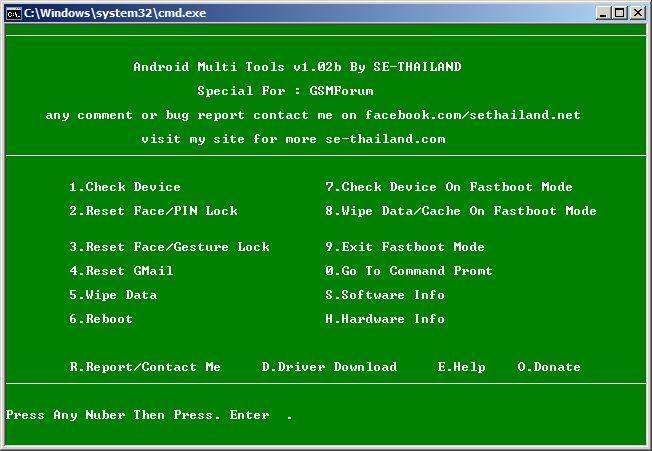 ADB and Fastboot Tools
Another alternative is ADB and Fastboot tools from the big man itself - Google. These two tools used to be part of Android Studio, but now it's available as a standalone download. You can get it using this link.
After downloading the tool, connect your device to PC, open Terminal located in ADB folder, then type fastboot devices.
After your find your device, type fastboot reboot.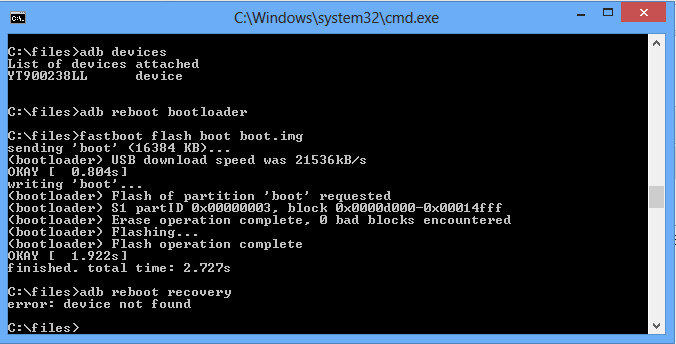 Protect Your Data When Stuck in Fastboot Mode
The one thing that you should not forget to do is always to back up your data. The quickest and easiest way to do that is using Tenorshare Android Data Recovery.
The tool will help you to back up your data to your computer and later restore it to your device in no time.
Free Download
For Win 10/8.1/8/7/XP
Secure Download
Free Download
For macOS 10.13 and below
Secure Download
Related Articles
comments powered by