"From yesterday till now, my Sony Xperia S on Android 4.1.2 is stuck on headphones mode even if the headphones are not plugged into the phone. I tried restarting the phone, plugging the headphones on and off several times, but there is no effect. So should I look for professional help or there is something I can do to fix it?"
If you are encountering the same issue as described above, then this article may be helpful to you. In this article, we will illustrate why your Android phone is stuck on headphone mode and offer some useful ways to fix the problem for good.
Part 1: Reason for Android Phone Stuck on Headphone Mode
Your Android device is stuck on headphone mode because it thinks headphones are plugged into the headphone jack, even though they're not. This is usually caused by a problem with the headphone jack itself. 99% of the time it's a hardware problem, not a software problem.
Part 2: How to Fix Android Phone Stuck on Headphone Mode
Below are two solutions on how to fix Android phone (like Samsung Galaxy, HTC, LG, Sony Xperia, Motorola, etc.) stuck on headphone mode, just follow the step-by-step instruction to achieve it.
Way 1: Try the Vaccum to Turn off Headphone Mode on Android
If you noticed that your headphone icon stays on. You can try to put a screen protector on it using a little water attempting to not get water in the holes. Well water did get inside so the icon stayed on at the notification bar. Then continuous plug in and out head phone jack.
If you have a big vacuum cleaner and a cordless vac. You can use the cordless vac and within seconds of turning the vac on, the icon will go away! This might help some but I suggest to try the vaccum first and see what happens. Try the vacuum hose insert it snugged into the aux jack and see if that helps.
Way 2: Take A Look Inside The Headphone Jack
Grab a flashlight and shine it inside your iPhone's headphone jack. Is there any debris stuck inside? I've seen everything from rice, to brown goo, to broken-off tips of cheap headphones stuck inside. Trying to extract something from your iPhone's headphone jack is extremely difficult, and some Apple techs won't even try.
Poking around in your iPhones headphone jack can damage it, but most people I've worked with agreed it was worth the risk because they really had nothing to lose. If I had to guess, I'd say I was successful about 50% of the time when I tried to extract something from a customer's headphone jack.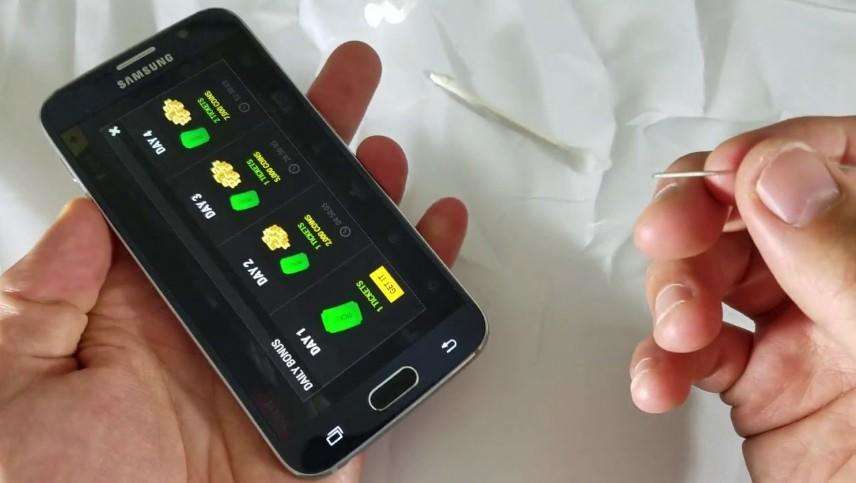 Way 3: Factory Reset Your Android Phone
To do a factory data reset, follow these steps:
Step 1: Press and hold the Volume up button and the Power button at the same time until the device turns on.

Step 2: Press the Volume down button to select "Recovery mode."
Step 3: You'll see an image of an Android robot with a red exclamation mark and the words "No command".

Step 4: While holding down the Power button, press the Volume up button and release it.
Step 5: Use the volume buttons to scroll to "wipe data/factory reset" and press the Power button to select it.

Step 6: Scroll down to "Yes - erase all user data" and press the Power button to select it.
So this is all about How to Fix Android Stuck on Headphone Mode with easy steps. But one thing you need to note is that factory reset your Android will cause the data loss. For data recovery, you can try to use Tenorshare Android Data Recovery to get all you lost important data back.
Free Download
For Win 10/8.1/8/7/XP
Secure Download
Free Download
For macOS 10.13 and below
Secure Download
Related Articles
comments powered by