Android Phone Stuck on Headphone Mode, Here's the Fix
From yesterday till now, my Sony Xperia S on Android 4.1.2 is stuck on headphones mode even if the headphones are not plugged into the phone. I tried restarting the phone, plugging the headphones on and off several times, but there is no effect. So should I look for professional help or there is something I can do to fix it?"

Part 1. Why My Phone Is Stuck on Headphone Mode?
Your Android device is stuck on headphone mode because phone thinks headphone are plugged in, even though they're not. This is usually caused by a problem with the headphone jack itself. These might be the reasons for the issue:
Unplugging the headphone before pausing the music: Sometimes, if you are using your headphones and you eject them before pausing the music or video, chances are high that you end up in this issue. Hence, always remember to eject the headphones after you pause the music or video that you are listening to.
Water splashes into the headphone jack: Users can face this issue if their headphone jack gets the pleasure to have tight hug with water. Hence, if your handset's headphone jack comes in contact with water, you might face this issue.
Water damage: Obviously, if your entire smartphone undergoes from a water damage, then you might be have blessing from the God if your handset works fine.
Part 2. 1 Click to Fix Phone Stuck in Headphone Mode Free
An easy way to fix headphone mode stuck on Android phone is to reboot your device in recovery mode. You can do this with the help of free Android reboot tool ReiBoot for Android. It will put your Android phone into recovery mode and reboot your phone to remove headphone icon on Android and get out of the headphone stuck.
Run ReiBoot for Android and connect your stuck device. You'll need to enable USB debugging on your device to make it recognized.

Once the program detects your phone, you can click "1 Click to Enter Recovery Mode" to put your phone into recovery mode.
Option 1: Reboot system now
Select "Reboot system now" among the recovery mode options using the volume buttons to reboot your phone and get your phone out of headphone stuck.
Option 2: Wipe data/factory reset
If a simple reboot from recovery mode still cannot fix your problem, use the volume buttons to scroll to "wipe data/factory reset" and press the Power button to select it.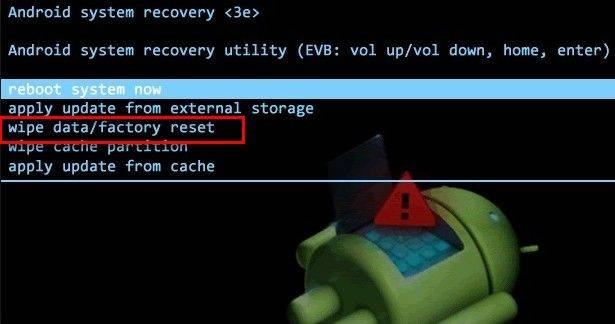 Note Tips:
This is a possible way to fix Android device stuck in headphone mode. If recovery mode failed to fix your problem, please use the Repair Android System feature on ReiBoot for Android to give an entire repair to Android os.
Read about How to Repair Android System.
Part 3. Other Fixes to Android Stuck in Headphone Mode You May Try
If your Android phone stuck on headphone mode due to hardware issues such as water damage, fixes below will do a great help for you. Just follow the step-by-step instruction to achieve it.
Way 1: Clean the headphone Jack(Proven to be Successful)
Use a cotton swab to clean out the headphone jack. It worked right away the headphone symbol was gone and you could finally use the speaker again.
Way 2: Try the Vacuum to Turn off Headphone Mode on Android
If you noticed that your headphone icon stays on. You can try to put a screen protector on it using a little water attempting to not get water in the holes. Well water did get inside so the icon stayed on at the notification bar. Then continuous plug in and out headphone jack.
If you have a big vacuum cleaner and a cordless vac. You can use the cordless vac and within seconds of turning the vac on, the icon will go away! This might help some but I suggest to try the vacuum first and see what happens. Try the vacuum hose insert it snugged into the aux jack and see if that helps.
Way 3: Take A Look Inside The Headphone Jack
Grab a flashlight and shine it inside your iPhone's headphone jack. Is there any debris stuck inside? I've seen everything from rice, to brown goo, to broken-off tips of cheap headphones stuck inside. Trying to extract something from your iPhone's headphone jack is extremely difficult, and some Apple techs won't even try.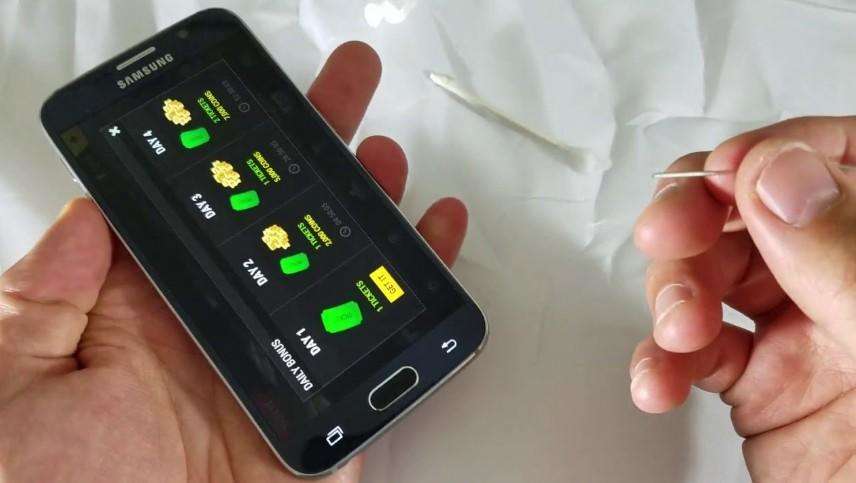 Way 4: Go to Service Center
If none of the above solution helps, it is then obvious that your phone has suffered from a serious damage and a hardware issue is causing the problem. The headphone jack might have been damaged. All you need to do is head to the authorized service center of your handset's company. You will get genuine and real parts at the service center, which will guarantee that you won't be encountered with the issue any sooner.
So this is all about How to Fix Android Stuck on Headphone Mode with easy steps. ReiBoot for Android is the top recommended method to fix the problem without data loss. But if you lost any data while repairing your phone, you can try to use Tenorshare Android Data Recovery to get all you lost important data back.