People Ask How to Fix Android Stuck in Headphone Mode
by Jenefey Aaron Updated on 2020-05-28 / Update for Android Data
One of users said that he has faced with the issue of Sony Xperia S on Android 4.1.2 stuck on headphones mode.
What will you do if you are facing such the same issue that phone stuck on headphones or headphone symbol on phone won't go away?
Google always tells you the answer if you want to figure out why my phone thinks I have headphones in Sony.

Why Android Phone Stuck in Headphone Mode?
Your Android device is stuck on headphone mode because phone thinks headphone are plugged in android, even though they're not.
Don't fret about this issue, beacause it is the most likely to be the system malfunction rather than hardware.
How Do I Get My Android Phone out of Headphone Mode[Free & Simple]
An easy way to fix my phone thinks I have headphones stuck in android is to reboot your device in recovery mode.
You can do all this by yourself with the help of free Android reboot tool, that is ReiBoot for Android. It will put your Android phone into recovery mode and reboot your phone to remove headphone icon stuck on Android.
Run ReiBoot for Android and connect with the stuck device.

You'll need to enable USB debugging to make it recognized. Actually, different Android OS has different guidance.

Once the program detects your phone, you can click "One Click to Enter Recovery Mode" to put your phone into recovery mode.
While in Recovery Mode of Sony/Samsung/LG/Huawei etc., Make Your Choices.
Option 1: Reboot System Now
Using the Volume Up or Down buttons to select "Reboot system now". Then you will exit Android phone stuck in headphone mode
Option 2: Wipe Data/Factory Reset
If option 1 doesn't work well, Wipe Data/Factory Reset is the plan B. Also use Volume Up or Down buttons to scroll down to "Wipe data/factory reset".

Scroll down to "Yes - erase all user data" and press the Power button to select it.
Note Tips:
This is a possible way to fix LG phone stuck in headphone mode. If recovery mode failed to fix your problem, please use the advacned mode to choose Repair Android System feature.
Related Read: How to Repair Android System.
Which Common Ways Work for Phone Sutck in Headphone Mode? Try Now
If your Android phone stuck on headphone mode due to hardware issues such as water damage, fixes below will do a great help for you. Just follow the step-by-step instruction to achieve it.
Method 1: Remove and Install Battery to Fix Stuck on Headphone Mode
Generally, removing battery will stop your Android phone that program or system will quit and sleep. But when you re-install your battery to Android phone, the phone will be normal as usual. However, it just suitable for those Android with removable batter. If you are lucky to be, why not try now?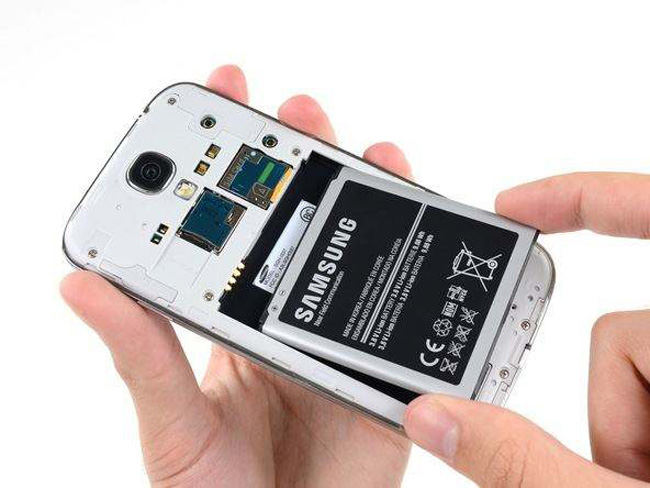 Method 2: Clean the Headphone Jack (High Success Rate)
Use a cotton swab to clean out the headphone jack. It worked right away the headphone symbol was gone and you could finally use the speaker again.
Method 3: To Use the Vacuum to Turn off Headphone Mode Android
If you have a big vacuum cleaner and a cordless vac, it's a good way to try the cordless vacuum cleaner.
While using the vacuum cleaner withing seconds, the icon will go away! This might help some out, it's also suitable fot those with condition.
Method 4: Get Help from Service Center
If none of the above solution helps, it is then obvious that your phone has suffered from a serious damage or a hardware issue.
It's very possible that the headphone jack might have been damaged. And you need to head to the authorized service center depending on what makes you useed.
FAQs about Android Phone Stuck on Headphone Mode
What is the main reason of Samsung/Sony etc. stuck on headphone mode?
No worries. This issue mainly caused by software malfunction, seldom by hardware.
How do I get out headphone mode stuck quickly?
With some 3rd-party software which is mainly used for fix Android system errors, you can quickly fix the problem. Read the abovementioned methods.