[Solved] Android not Receiving Group Texts from iPhone
by Jenefey Aaron Updated on 2020-03-05 / Update for Fix Android
Android phones as well as iPhones have captured the market and grabbed several people's attention with the range of inbuilt attractive features. Smartphone fanatics often keep changing their phones. It has been noted that Android does have better features and is much more user-friendly when compared to iPhones.
This is one of the major reasons why many people switched from iPhone to Android. However, with this switch comes several other technical glitches. One such technical glitch which many users complained about after the switch is their Android not receiving group texts from iPhone. Through this article, you will get to know about the several ways in which you can solve this problem.
Part 1: Android Not Receiving Texts from iPhone, Why?
In case of the messages sent and received on iPhone's iMessage, the process of messaging works by routing the device to the messages on iPhone through the servers of Apple. This does not work like the actual text messaging. So, even though you have made the switch from Apple's iPhone to Android, iMessage will continue doing this and keep giving you the problem of Android phone not receiving group texts from iPhone. This can be quite frustrating for Android users. Only once you deactivate iMessage will this stop. If you are pondering about can iPhone group message with Android? Don't worry! Luckily there are quite a few simple ways in which this problem can be solved. These solutions will be discussed in the below sections of this article.
Part 2: How to Fix Android Not Receiving Texts from iPhone
Here are a few solutions to solve the problem of your Android not receiving texts from iPhone.
Solution 1: Turn off iMessage on Your iPhone
The first thing you must do is disable or turn off the iMessage on your iPhone. You can follow the steps given below to do this and resolve the issue of group messages received individually Android.
Step 1: Take the SIM card from Android phone and insert it in your iPhone.
Step 2: From the main menu of iPhone, go to "Settings" and tap on "Messages".
Step 3: Toggle the switch in front of "iMessage" to disable it.
Step 4: Insert the SIM in your Android phone again.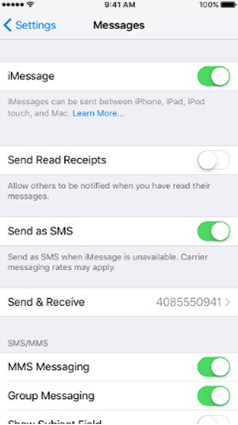 Try sending the messages from your Android phone, it should start working.
Solution 2: Deregister iMessage by Visiting a Website
If in case you do not have your old iPhone with you and are wondering can you have a group chat with iPhone and Android, you would not be able to use the method described above to turn off iMessage. You can instead deregister iMessage by following the steps below to know how to receive group messages on Android from iPhone.
Step 1: Open a web browser and navigate to https://selfsolve.apple.com/deregister-imessage/.
Step 2: Scroll down to "No longer have your iPhone?" section.
Step 3: Enter the number for which you wish to deactivate iMessage and then click on "Send Code" option.
Step 4: Check your current Android phone for the code and key in this code on the window open on web browser.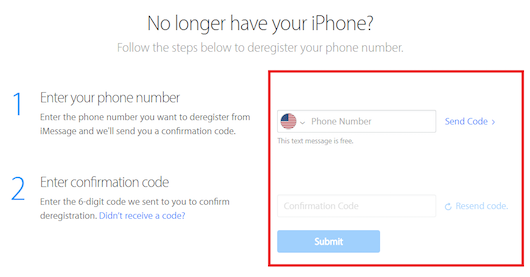 You will then get a confirmation message saying that your iMessage has been deactivated.
Solution 3: Ask a Member in The Group to Edit Your Contact Information
Another trick which works to solve this issue is by modifying a few details on a group text messaging Android. You can ask any of your friends to either edit your contact information, delete an old conversation thread or rename the existing group. All these three methods can solve the issue of your Android not receiving the messages from iPhone. Several Android users who have shifted from iPhone to Android have found this method pretty effective. Try this if you are ever wondering can Android group message with iPhones.
Part 3. Best Way on How to Fix Android Not Getting Texts from iPhone
If none of these above methods seems to be solving the problem of your Android not getting texts from iPhone, do not worry! The problem may be due to some Android system error. If you do not want to waste time trying out several methods one by one to sort the issue, you can turn to Tenorshare ReiBoot for Android. This software is pretty effective in solving the majority of technical glitches in Android devices including Android phone not receiving texts from iPhone.
Features of Tenorshare ReiBoot:
One-click Enter and Exit Fastboot Mode.
One-click Enter and Exit Recovery Mode.
Fix more than 50 technical issues with Android devices.
Steps to use Tenorshare ReiBoot for Android:
Follow the steps below to resolve Android not getting iPhone texts.
Step 1: Download, install and launch Tenorshare ReiBoot software on your computer and connect your Android device to it.
Step 2: From the main interface, click on "Repair Android System".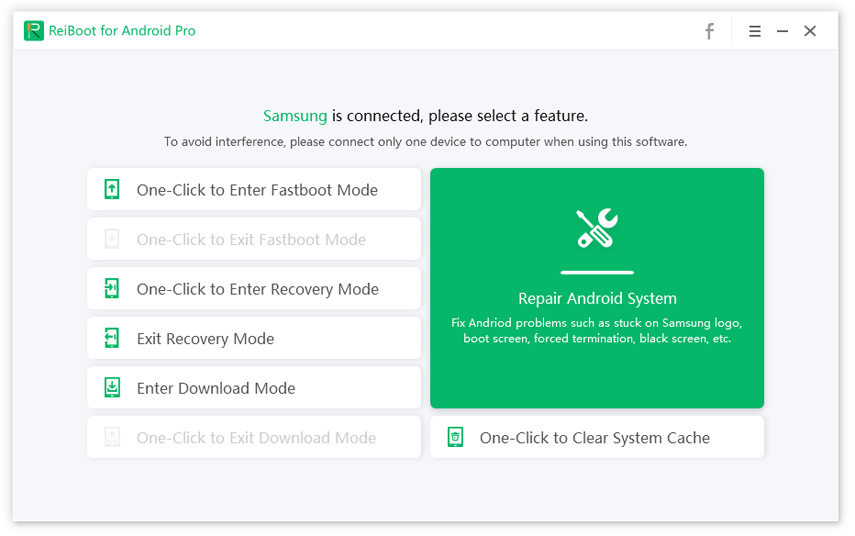 Step 3: From the next window, click on "Repair Now" to start the repair process.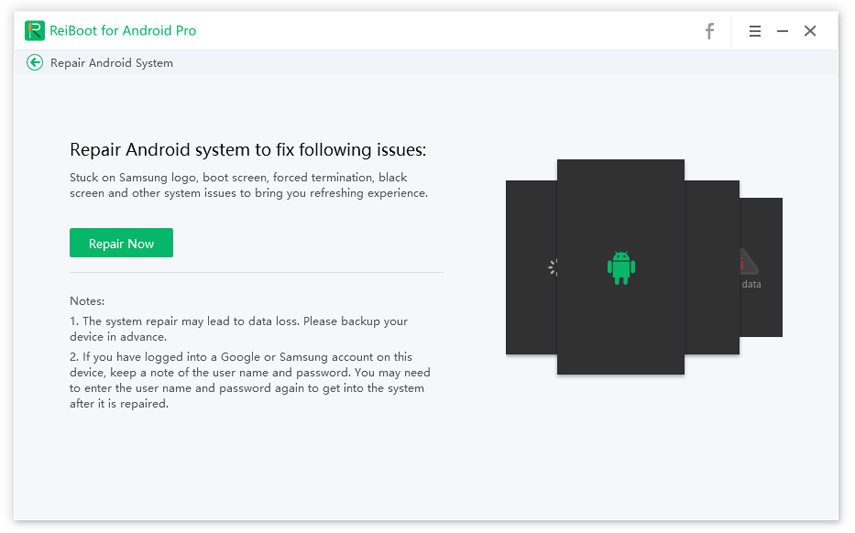 Step 4: Select the information about your Android device correctly from the drop down menus and click on "Next".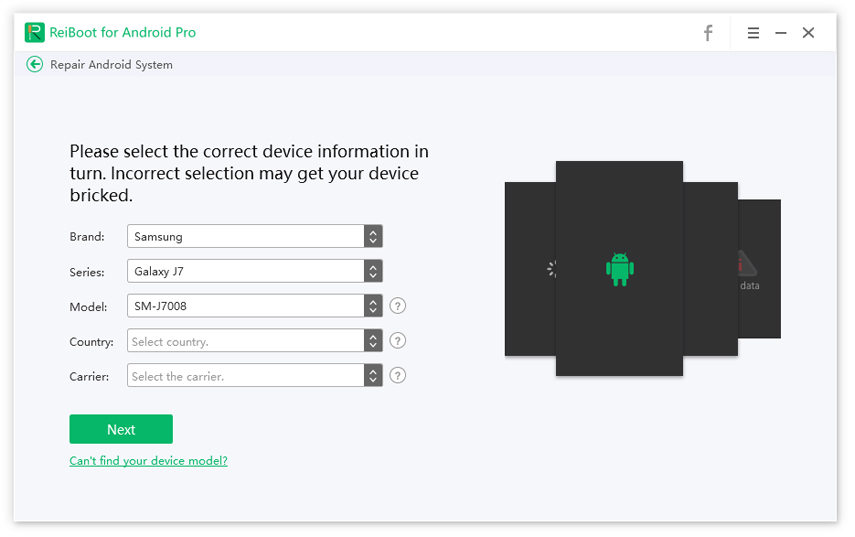 Step 5: Download the latest Firmware package, the progress of which would be displayed on the screen.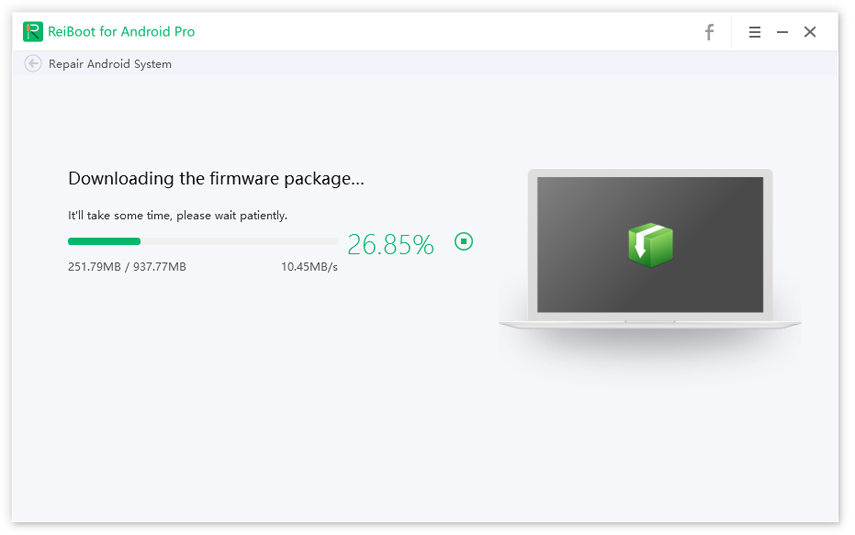 Step 6: Once Firmware is downloaded, click on "Repair Now".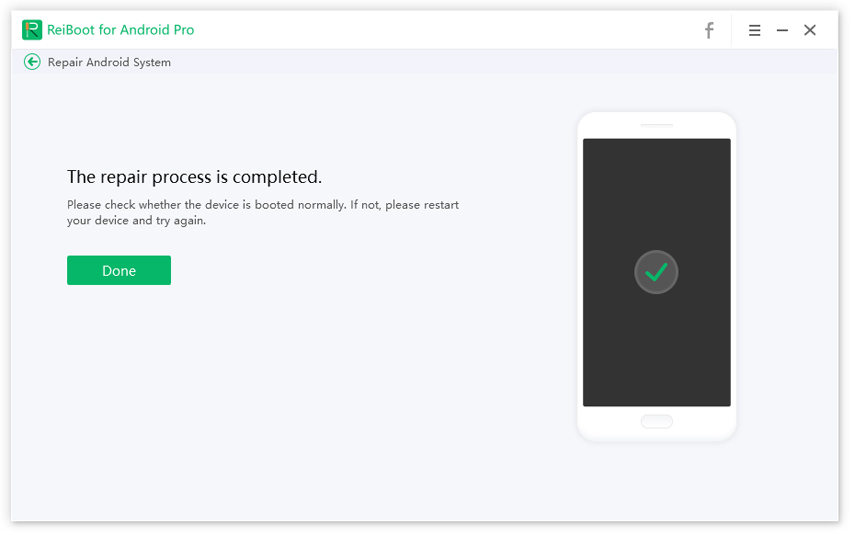 Your Android device will then be repaired and you will be notified once it is done. This would answer your question about can you group message with Android and iPhone.
Conclusion
Several people keep changing their phones from time to time. This switch sometimes brings about certain technical issues like Android not getting messages from iPhone. Instead of getting frustrated, you can try any of these methods which are recommended above. If you do not have time to try and test the effectiveness of each method, simply download Tenorshare ReiBoot and use it to solve the technical snags on your Android device.